Detention Center Conditions Often 'Challenging' for LGBTQI+ Migrants: Study
Migrants around the world who identify as lesbian, gay, bisexual, transgender, queer or intersex (LGBTQI+) can face "challenging" conditions inside the detention centers they come across while migrating, according to a new study published this month by the Williams Institute at the University of California Los Angeles' School of Law.
The migration process overall brings risks to the LGBTQI+ community, many of whom are "particularly vulnerable to discrimination, persecution, and violence" while traveling from one country to another, the study said, adding that the detention centers can pose serious difficulty.
The study's findings come amid a record surge in the numbers of refugees and asylum-seekers reported around the world. According to the United Nations Refugee Agency, the displacement of more than 100 million people worldwide in the first half of 2022 contributed to a refugee total of 26.6 million people, which the agency noted is "the highest ever seen."
The agency has also recently reported a global total of about 4.4 million asylum-seekers, just shy of the 4.63 million reported by the end of 2021.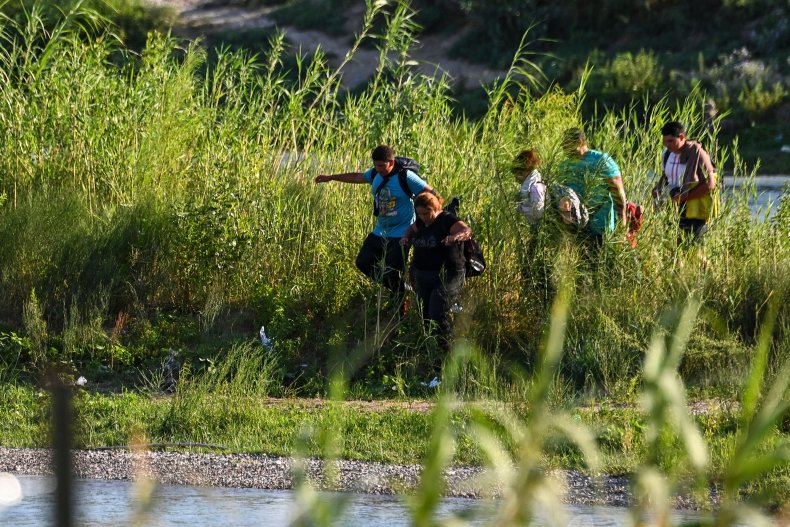 While data on total numbers of refugees and asylum-seekers exists, information regarding the numbers of those who identify as part of the LGBTQI+ community does not. The Williams Institute called for the collection of this data in its report and said, "we cannot fully know how and to what extent policies are in place that protect and promote the human rights of all refugees and asylum seekers" without it.
Instead of breaking down data points, the institute assessed existing reports on LGBTQI+ migrants around the world, which it noted included more than 130 studies from the year 2000 onward based on relevant experiences and observations.
Researchers found that members of the LGBTQI+ community who migrate are "disproportionately subject to violence" in their home countries, with transgender migrants especially vulnerable.
Once LGBTQI+ people begin migrating, they can face additional difficulties including "daily exposure to harassment, violence and discrimination." Not all countries recognize persecution based on sexual orientation or gender identity as a reason to grant asylum, another difficulty many migrants face.
Migrants who arrive in a new country that serves as either a final destination or the next point along their journey often have to visit detention centers, the study noted. The conditions within those centers "can be particularly difficult for LGBTQI+ migrants," the study said.
Ari Shaw, the report's lead author who is a senior fellow and director of international programs at the Williams Institute, reiterated the "particularly difficult challenges" LGBTQI+ migrants face in detention centers in a statement shared with Newsweek.
"Many are kept in county or private jails, and data show that LGBTQI+ people are at greater risk of sexual and physical assault in these environments," Shaw said. "Transgender migrants are especially at risk: In many cases, they may be denied access to life-saving hormone treatment and other gender-affirming care, and are placed in facilities according to their sex assigned at birth rather than their gender identity."
The institute's report outlined some recommendations for collecting data moving forward on LGBTQI+ migrants, which included additions to demographic data gathered during refugee and asylum application and registration processes.
"Because data on sexual orientation and gender identity of migrants in ICE custody is not collected, there is a lot we don't know about the scope of challenges that LGBTQI+ refugees and asylum seekers truly face," Shaw said.