Did Elon Musk Predict Sex Harassment 'Smear'? The Timeline Is Doubtful
Social media users have claimed sexual harassment allegations made against Elon Musk are a "smear" predicted by the SpaceX CEO after announcing he'd vote GOP.
On May 18, 2022, the tech billionaire said on Twitter he would switch voting from Democrat to Republican, claiming Dems were "the party of division & hate" that would launch "a dirty tricks campaign" in response to his political shift.
The day after that tweet, Insider published a story claiming that Musk exposed himself to a SpaceX flight attendant, later paying out $250,000 to the woman as part of a severance agreement.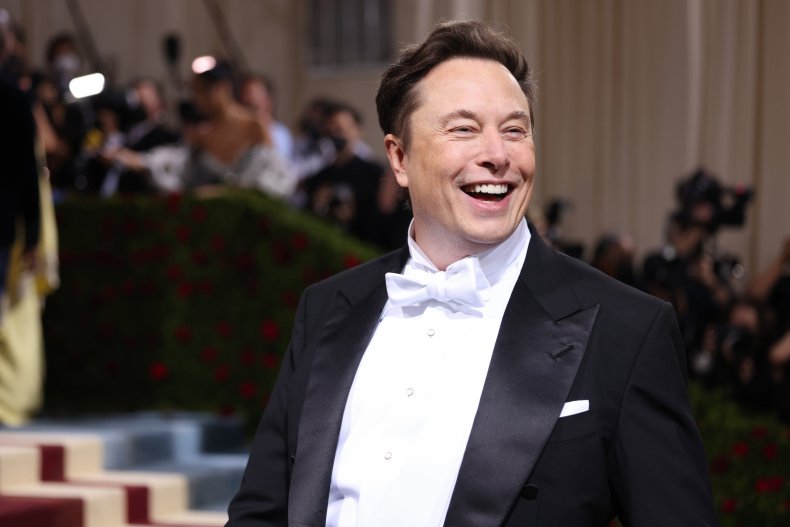 The incident is said to have occurred during a private flight to London in late 2016. Musk is alleged to have exposed his erect penis to the employee, rubbed her leg without consent, and offered to buy her a horse if she gave him an erotic massage and "'do more,' referring to the performance of sex acts.
Musk has called the allegations "utterly untrue" and should be "viewed through a political lens - this is their standard (despicable) playbook."
The SpaceX and Tesla chief's proposed buy-out of Twitter has earned him fresh public support from figures on the right of politics, even more so after declaring his voting intentions.
In light of the sex allegations, many of his supporters highlighted his tweets from May 18, 2022, as evidence that Musk already knew he faced a "smear" campaign.
Fox News host Jesse Waters furthered the claim on a broadcast shared on Twitter.
However, with a clear timeline of events, Musk's clairvoyance is actually rather more up for debate.
On May 17, 2022, in an interview on the All-In Podcast. Musk said that he would switch from voting Democrat to Republican.
"I have voted overwhelmingly for Democrats, historically. Like I'm not sure, I might never have voted for a Republican, just to be clear," Musk said.
"Now this election I will," he added. It wasn't clear if Musk was referring to a GOP candidate in November's midterms or the 2024 presidential election.
He did not predict during the podcast that doing so would lead to repercussions orchestrated by the Democratic party or sympathizers.
However, on May 18, 2022, at 12.22pm EST, he tweeted "Political attacks on me will escalate dramatically in coming months."
Later the same day at 2.44pm EST he reiterated his new support for Republicans, implying would lead to Democrats and/or party sympathizers launching a "dirty tricks campaign" against him.
On the evening of May, 19, 2022, Insider published its article detailing the exposure allegations and a reported $250,000 payout as part of a severance agreement Musk's company made with the alleged victim.
A tweet by John Cook, Investigations editor at Insider, said that they reached out to Musk for comment at 9.00am EST on May 18, which if accurate would predate Musk's claims about "attacks" and "dirty tricks."
The article states that when Insider contacted Musk for comment, he had asked for more time to respond, claiming there was "a lot more to this story."
Insider claims that Musk wrote "If I were inclined to engage in sexual harassment, this is unlikely to be the first time in my entire 30-year career that it comes to light," and that the article was a "politically motivated hit piece."
Musk has since then said the "only goal" of the story "was a hit price [sic] to interfere with the Twitter acquisition. The story was written before they even talked to me."
He has also engaged with tweets which support the idea that his GOP voting intentions led to the publication of the story.
Newsweek contacted the Insider journalist who wrote the story and its investigations news desk to ask for a timeline of events.
A spokesman said: "We stand by our story, which is based on documents and interviews and which speaks for itself," but added no further comment.
If Cook's tweet is correct, then it would appear likely that the Tesla CEO was aware of the story being written about him before he made his "prediction."
While we only have the tweet sent by Insider's investigations editor to corroborate, there is a strong likelihood his claim is correct. If it wasn't true, it would be easy for Musk to debunk, exposing Insider to reputational and legal challenges.
Sexual harassment investigations are potential legal minefields for news organizations, particularly when they involve wealthy people.
Journalists are routinely encouraged to offer outlets the opportunity to comment on stories ahead of publication and in matters involving sensitive allegations, such as sexual harassment, a greater length of time is usually sought.
It is also not unusual (despite Musk's comment) for journalists to finish (but not publish) reports or investigations before reaching out to involved parties for comment.
So, although we don't have a paper trail of emails to track correspondence with Musk, the statement by Insider publicly sharing the time it requested his comments is almost certainly accurate, given the immediate reputational or legal vulnerabilities the website could face if it were proven wrong.
Therefore, the suggestion made by Musk's supporters, that the Insider story is evidence Musk correctly predicted a "smear" campaign is somewhat misleading, given Musk likely knew about the investigation before he sent the "political attack" tweets. While we cannot be 100 percent certain of this, the timeline behind it strongly supports this conclusion.
Looking at Insider's public statement detailing when they requested Musk's comments, it seems improbable Musk sent the tweets on May 18 about "political attacks" without some knowledge of the upcoming article featuring the sexual assault allegations.
While there is a chance he didn't know about the allegations before he sent those tweets, the currently known timeline of events makes that probability seem less likely.
Newsweek has contacted SpaceX and Tesla for comment.