Did Ohio Governor Reject FEMA Aid for Train Derailment? What We Know
Amid the ongoing response to the train derailment in East Palestine, Ohio, some have questioned why the state has not yet received assistance from the Federal Emergency Management Agency (FEMA).
"Ohio Governor Mike DeWine spoke with officials at the White House early this morning to address the need for federal help. As a result of this conversation, the Governor has requested assistance from the U.S. Department of Health and Human Services, Health and Emergency Response Team, and the CDC to provide on-the-ground assistance in East Palestine," DeWine's office said in a statement on Thursday.
However, the statement went on to note that FEMA has advised DeWine that "Ohio is not eligible for assistance at this time."
The statement by DeWine's office comes several days after the train, operated by Norfolk Southern, derailed in East Palestine. Some of the train's cars were carrying toxic chemicals, including vinyl chloride, butyl acrylate, ethylhexyl acrylate and ethylene glycol monobutyl.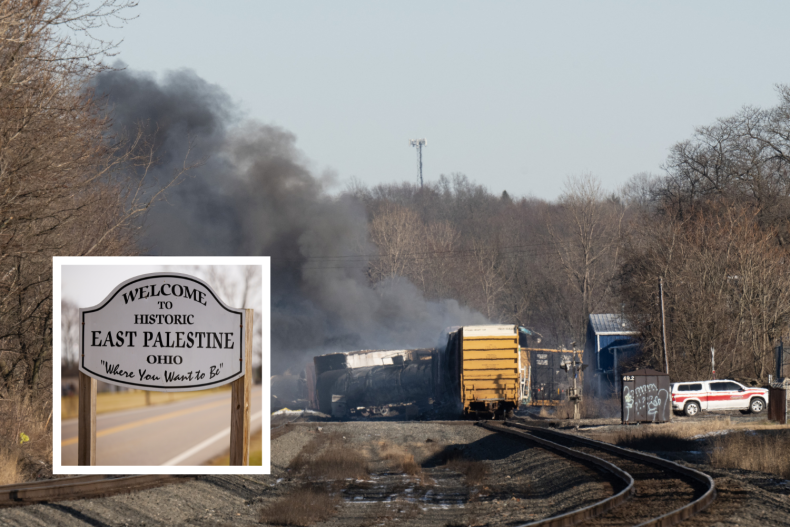 Last week, DeWine's office announced that residents living near the derailed train were required to evacuate as Norfolk Southern executed a "controlled release of the vinyl chloride" in an effort to "alleviate the risk of uncontrollable shrapnel from an explosion."
Just two days later, residents were told that they could safely return to their homes.
"Air quality samples in the area of the wreckage and in nearby residential neighborhoods have consistently showed readings at points below safety screening levels for contaminants of concern. Based on this information, state and local health officials determined that it is now safe for community members to return to their residences," DeWine's office said in a statement on February 8.
Prior to DeWine's statement on Thursday, Fox News hosts questioned why Ohio has not yet received federal aid.
"Why isn't there federal money now for these people to move?" Jeanine Pirro said during Fox News' The Five this week.
In response, Pirro's co-host Dana Perino said, "There should be, but Governor DeWine has to ask FEMA to come in, and he hasn't done it yet."
In a statement sent to Fox News Digital, a FEMA spokesperson said that the agency is in communication with officials in Ohio as well as officials from the CDC and the Department of Health and Human Services "to test water and air quality, and to conduct public health assessments." However, the spokesperson did not provide any information on federal assistance from the agency, Fox News Digital reported.
Newsweek reached out to FEMA for comment.
Ohio Senator Sherrod Brown sent a letter to DeWine requesting that the governor declare a disaster in East Palestine.
"A man-made disaster of this scale, scope, and significance necessitates a response and deployment of resources that are commensurate in scale and scope. I'm grateful for all that the Ohio Environmental Protection Agency, U.S. Environmental Protection Agency, Ohio Emergency Management Agency, local fire fighters, and local law enforcement have done to respond to this unprecedented disaster, but it's critical we act quickly to supplement those efforts," Brown said in the letter.
Newsweek reached out to DeWine's office for comment.