Disney Announces Emily Blunt To Star In 'Mary Poppins' Sequel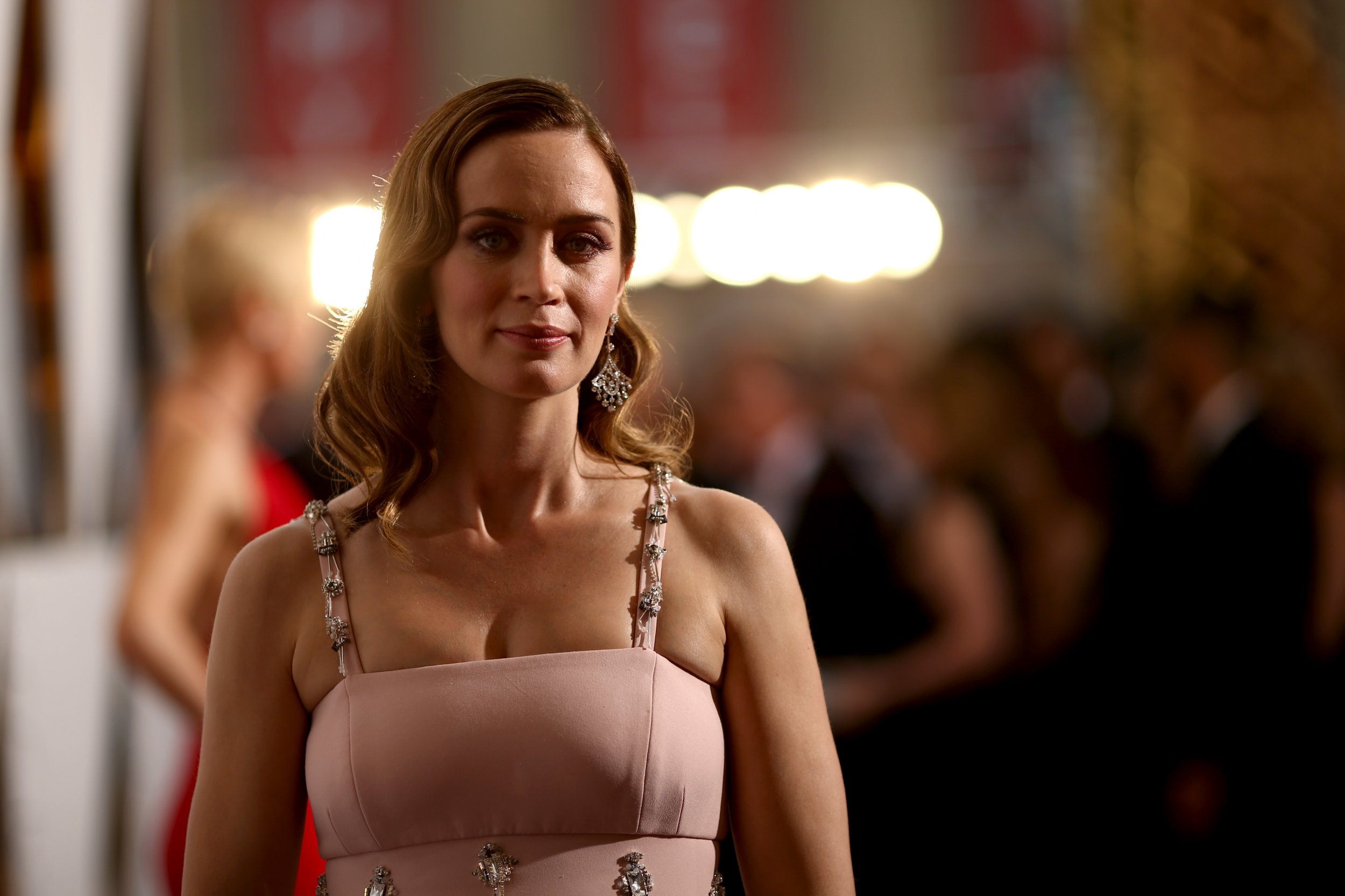 Disney has recently hit a new creative stride—reimagining some of its animated classics as live action adventures including this year's The Jungle Book, which has already grossed $500 million worldwide. So, unsurprisingly, the studio is doubling down with nine new fairytale-skewed movies in the works including a Mary Poppins sequel.
The company announced it has earmarked several new release dates through 2019 on the movie calendar on Monday, though in typical Disney fashion didn't reveal the titles associated to each date. Instead, it offered up a glimpse at its upcoming production slate full to the brim with childhood favorites.
The most crucial release is confirmation of a Mary Poppins sequel starring Emily Blunt. The idea has been rumored for some months but is now official. Blunt will play Poppins—the iconic role previously filled by Julie Andrews in the 1964 musical. The sequel will be directed by Rob Marshall, who previously oversaw Blunt in Into the Woods. Lin-Manuel Miranda, the rising theater star currently starring in the lead role in Broadway musical Hamilton, will co-star.
Another big release is Cruella, based on the 101 Dalmations villain. Emma Stone is set to star with Saving Mr. Banks scribe Kelly Marcel writing the script.
Disney also confirmed plans for a Jungle Book sequel, reuniting the cast and director Jon Favreau, and Maleficent 2—a sequel to the Sleeping Beauty-tinged movie that served as a starring vehicle for Angelina Jolie.
More fairytale-inspired fare includes a live action Dumbo, directed by Tim Burton, and a Tinker Bell movie starring Reese Witherspoon.
Elsewhere, Ava DuVernay will direct A Wrinkle in Time, Dwayne Johnson will star in Jungle Cruise and Lasse Hallstrom will direct The Nutcracker and the Four Realms.
Disney's aggressive efforts to rework old classics appear to be part of a three-pronged attack to create wholly different genre movies that cater to all the family. It, of course, also operates Marvel, the purveyor of superhero movies, and Lucasfilm, the production company behind the Star Wars franchise. Combined with its animated releases, like recent chart-topper Zootopia , the studio's strategy appears to be working—it has already breezed past $1 billion at the global box office in 2016, leaving rival studios playing catch-up.
Disney will next unleash a sequel to its $1 billion-grossing Alice in Wonderland, Alice Through the Looking Glass, in May. A live action Beauty and the Beast starring Emma Watson is due for release in 2017.