The First 'Captain America: Civil War' Reviews Are In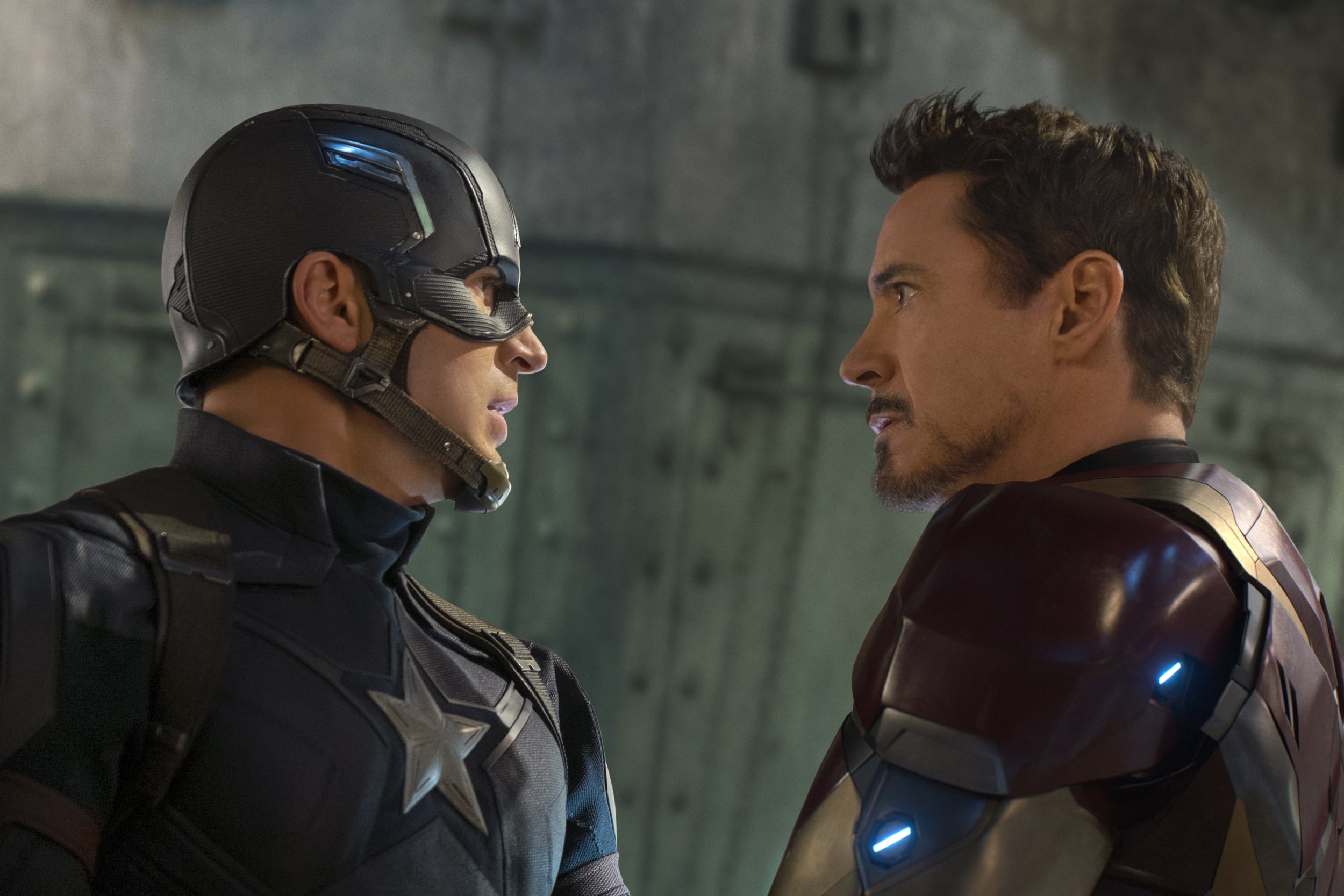 Eight years on from the launch of Marvel's cinematic universe with Iron Man in 2008, you might think there'd be something of a fatigue to superhero movies. Marvel has had its fair share of hits— The Avengers and Captain America: The Winter Soldier among them—but also some films that have skewed more negatively, like 2015's The Avengers: Age of Ultron.
Yet, somehow, the ambitious raft of multiple releases a year continue to find new ways of engrossing fans and banking hundreds of millions of dollars at the box office. And it looks like Captain America: Civil War is no exception.
This is probably the most anticipated Marvel flick to date—yes, more so than The Avengers —as it marks the cinematic adaptation of one of the company's most acclaimed comic book serials, the Civil War story line. On one side: Captain America. On the other: Iron Man. Somewhere in between, the rest of the Avengers and newcomer Spider-Man are forced to choose teams.
The first reviews for Civil War have begun to pour in and the difference in reaction to Marvel's latest outing and the muted fanfare to Warner Bros.' recent Batman v Superman: Dawn of Justice is like night and day.
As Empire magazine hails it, Civil War "is the best Marvel Studios movie yet." "Forget Batman v Superman ," writes critic Dan Jolin in his five-star review. "Here you get Ant-Man v Spider-Man, Hawkeye v Black Widow, Scarlet Witch v Vision, The Winter Soldier v Black Panther and (well, duh) Captain America v Iron Man, all rolled into one. And that is what you call the ultimate Marvel superhero event."
The Hollywood Reporter 's Sheri Linden says the film " furthers the studio's cross-pollination of action franchises in a way that's sure to satisfy devotees."
Linden particularly praised the newest member of the Marvel team, Spider-Man, now played by British actor Tom Holland. "Tom Holland's agile performance bodes well for next year's Spider-Man reboot," the critic writes.
Equally impressed was Variety 's Justin Chang, who says the latest comic book caper is "the rare Marvel sequel that feels like not just a continuation but a culmination." As well as praising the action scenes for having an edge to them, not dissimilar from Paul Greengrass' Jason Bourne films, Chang noted the script is also textured in emotion. He writes, "The pain of deep, irrecoverable loss recurs throughout the narrative, and for both Iron Man and Captain America, the bonds of friendship are shown to run deeper than any commitment to the greater good."
Based on early reviews, Civil War currently holds a 100 percent fresh rating on Rotten Tomatoes. Perhaps it can rid the bad taste of Batman v Superman out of our mouths…
Captain America: Civil War is out in the U.K. on April 29 and U.S. on May 6.