Disney+ announced during its virtual shareholders meeting in March 2021 that the company had reached 100 million subscribers, taking 16 months to hit that target since its November 2019 launch.
With these numbers, boosted by content like WandaVision, which reportedly was the most-watched show of the year so far (per a report commissioned by Variety), the streamer has quickly emerged as one of the biggest competitors to Netflix.
Although Netflix currently has more than double the subscriber base of Disney+ with 200 million subscribers around the world, it took noticeably longer to get them. The service first launched its video streaming in 2007 as a free add-on service to its over 6 million DVD rental subscribers—reaching 100 million subscribers a decade later.
Of course, Netflix also essentially invented streaming as we know, so a slower subscriber build is to be expected as the service had to introduce the world to the concept of streaming. Disney+, meanwhile, entered into an existing streaming universe with massive name recognition, huge investment and an unparalleled archive of iconic brands and intellectual property.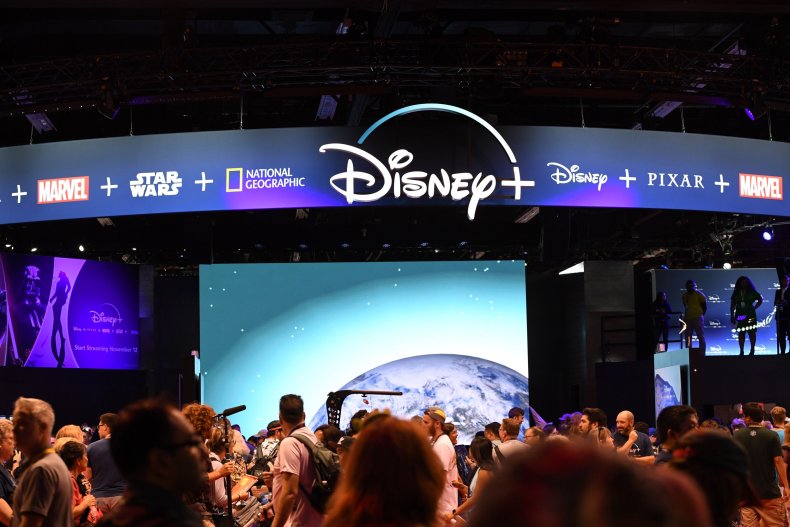 At the start of 2021, the main streaming services reported the following numbers:
Netflix: 200 million subscribers
Amazon Prime Video: 150 million
Disney+: 95 million
Hulu: 40 million
HBO Max: 40 million
Peacock: 30 million
Disney+ is quickly catching up with the largest two streaming services. While Netflix boasted a growth of 8 million in the last quarter of 2020, Disney+ added 20 million in the same time. Numbers for Amazon Prime Video are less clear—we know that 150 million users have access to Prime Video through their Amazon Prime subscription, but how many of them are just using this service for its free delivery of packages is less clear.
Speaking of Disney+'s stratospheric success in a press release, CEO Bob Chapek said, "the enormous success of Disney Plus ... has inspired us to be even more ambitious, and to significantly increase our investment in the development of high-quality content. In fact, we set a target of [more than] 100 new titles per year, and this includes Disney Animation, Disney Live Action, Marvel, Star Wars, and National Geographic."
Even Netflix themselves have praised the success of the Disney streaming service. After the service announced 50 million subscribers just five months after launching, Netflix co-CEO said during their quarter earnings conference call, "Over 20 years of watching different businesses—incumbents like Blockbuster and Walmart and all these companies—I've never seen such a good execution of the incumbent learning the new way and mastering it...To see both the execution and the numbers line up, my hat's off to them."
The success of Disney+ can in most part be put down to two factors: Major releases like Hamilton, the streaming debut of Frozen II, The Mandalorian and WandaVision, and a major push into countries like India and Indonesia, where users pay much less than their American counterparts (and much less than they do for Netflix), but where gigantic markets are available.
These rock-bottom prices have made Disney+ dominant in India, with over 25 million subscribers in the country to the 5 million that Netflix has. In November, Fortune reported that one quarter of all Disney+ subscribers and one half of new subscribers are in India and Indonesia.