Is Disney+ Down Right Now? Error Code 39 Crash Reported as WandaVision Finale Released
Disney+ subscribers trying to watch the WandaVision finale are finding themselves unable to do so, with viewers reporting streaming problems with the episode in multiple locations.
Per Down Detector, a website which monitors outages on popular websites, thousands of people started reporting errors at 3:00 a.m. ET, the time that Episode 9 of the Marvel TV show came to the service.
Numerous Twitter users started to report problems watching the episode. One, for example, summed up the anger of many when they wrote, "@disneyplus
yall need to get your act together. We cant get through a minute of the damn episode without it breaking down. How is Disney a billion dollar industry but cant get better servers."
Another wrote: "Did Disney + go down for anyone else right as the new Wandavision dropped? Cause this is NOT THE TIME, PEOPLE."
Per Down Detector, these problems with streaming the episode only seem to be hitting some areas, with the major cities on the west coast like San Francisco, Los Angeles and Seattle among those with problems.
The error code that many are getting is Code 39, which reads, "this means that the video you are trying to watch cannot be watched at this time. This could be a rights availability or other issue with Disney+."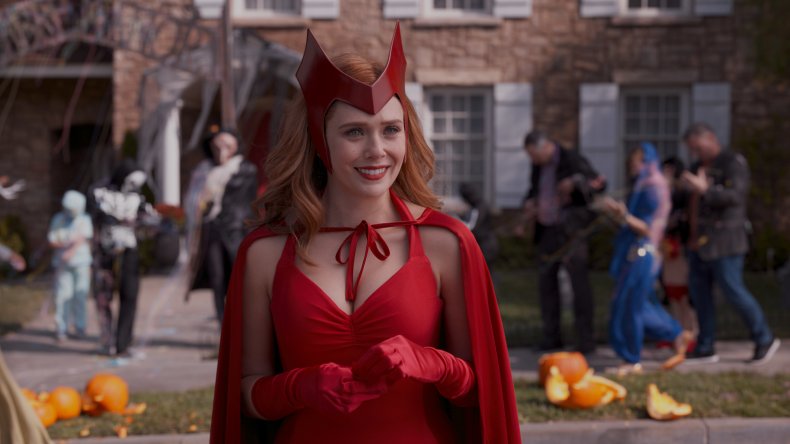 Of the thousands of reports on Down Detector, 89 percent were related to problems streaming video, while 10 percent were unable to log in at all.
It should be noted, however, that viewers in many territories were able to watch the episode when it was released. We, for example, were able to access the episode from London, U.K. with no issues when the episode was dropped.
WandaVision is not the first finale that has caused problems over at Disney+. In December 2020, The Mandalorian's last Season 2 episode caused problems too. Viewers logging in at midnight PT to watch the episode as it launched were unable to access the episode for around five minutes.
However, that time fans mostly received another error code, Code 76: "We're currently experiencing slow internet connection speeds. Please check to see that you are still connected to the internet, and try again."
People, however, were still having problems with WandaVision one hour later in some territories. This also led to people taking to Twitter to complain that people were dropping spoilers about the final episode before they had even had time to watch. One user, for example, wrote, "Disney+ is down for Wandavision and people are already spoiling the final episode. Friday is starting off great. Thanks, @disneyplus."
The streaming service also crashed for many on its launch day back in November 2019, with Disney+ admitting that they had not anticipated the demand for the service. Kevin Mayer, head of Disney's direct to consumer division, told The Verge, "we've never had demand like we saw that day and what we're continuing to see. There were some limits to the architecture that we had in place were made apparent to us that weren't before."
WandaVision has been a major hit for Disney+, with a report from Variety, commissioned from TV analytics firm TVision, finding that it was the most-watched streaming show in the world in January. The firm also revealed that it was more watched than Bridgerton, which Netflix touted as their most-watched show ever, viewed by 82 million households.