What's Coming to Disney+ in February 2022? All the TV Shows and Movies Streaming
Disney+ has managed to attract big streaming numbers with its Marvel and Star Wars shows – but February's list of what's coming to the service shows that they do not have much else to offer subscribers other than those two tentpoles.
Viewers will get a little bit of Star Wars at the start of Feb. The Book of Boba Fett will air two episodes, with the season finale of the show airing on February 9. Other than that, however, there are no big franchise releases due until Moon Knight at the end of March.
So what else has Disney+ got to offer? The month's biggest release is The Proud Family: Louder and Prouder, a reboot of the Disney Channel animation that first ran from 2001 to 2005 that brings Penny Proud (voiced by Kyla Pratt) into the 2020s.
The show is returning with a wide roster of celebrity cast members, including Billy Porter, Keke Palmer and Zachary Quinto, and a-list guest stars including Lizzo, Lil Nas X and Tiffany Haddish.
As for films, the streamer's big movie release of February 2022 is Free Guy. One of the few films that managed box office success in 2021, the movie stars Ryan Reynolds as a non-player character in a video game who fights against the game's creators when they try to delete the game.
Apart from that, the February 2022 Disney+ line-up is a pretty sparse affair. Other movie releases include 2002 husky comedy Snow Dogs, the 1999 Drew Barrymore film Never Been Kissed and Torn, a new film about a family who go to the Himalayas to uncover their son's body 17 years after he died in a climbing album.
Also streaming is the second of four Mickey Mouse specials themed around the seasons titled The Wonderful Winter of Mickey Mouse, a documentary about the making of the movie Eternals, and another that takes viewers inside the new Air Force One.
Here's everything coming to the streamer.
All the TV shows and movies coming to Disney+ in February 2022
February 2
The Chicken Squad Season 1, 4 episodes
The New Air Force One: Flying Fortress
February 4
Never Been Kissed
Torn
Snow Dogs
February 9
Alice's Wonderland Bakery Season 1, 6 episodes
The Book of Boba Fett season finale
February 16
Marvel Studios Assembled: The Making of Eternals
February 18
The Wonderful Winter of Mickey Mouse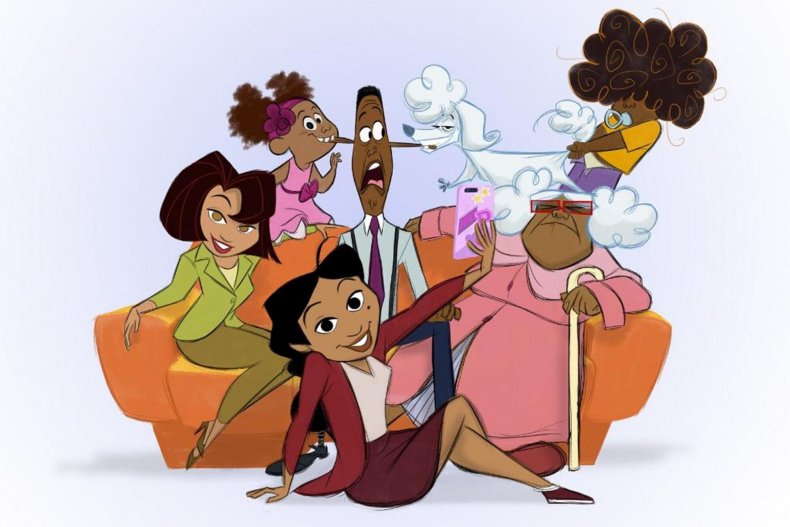 February 23
The Proud Family: Louder and Prouder Episode 1
Free Guy
February 25
Marvel Super Hero Adventures: Frost Fight!
March looks set to be a slightly bigger month for the streamer, with Moon Knight joined by new Pixar movie Turning Red, which is skipping cinemas and coming straight to the streaming service.