#DNCLeaks: Sanders Calls for Wasserman Schultz to Resign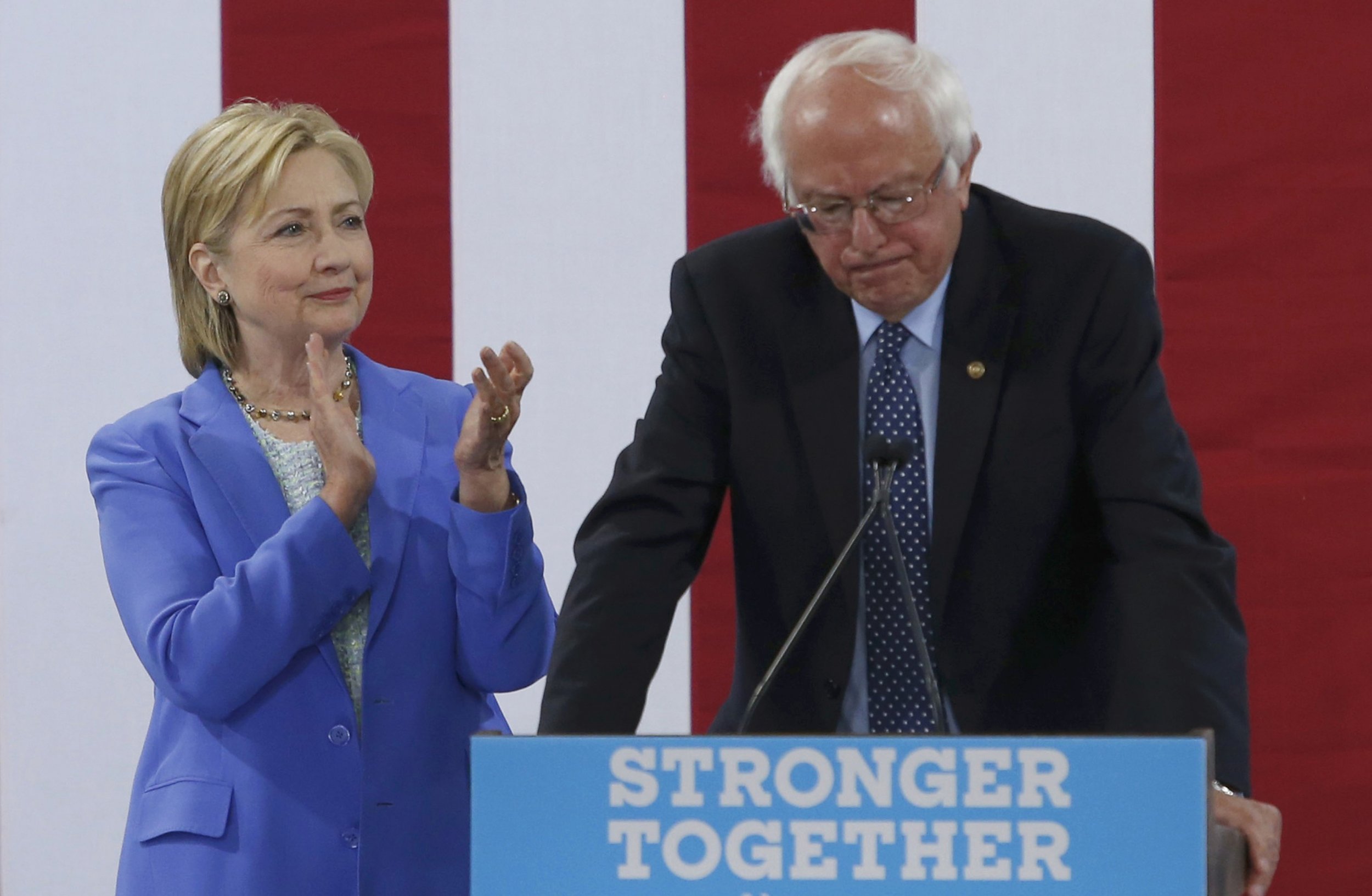 Senator Bernie Sanders has repeated a call for Democratic National Committee Chairperson Debbie Wasserman Schultz to resign as the revelations in a cache of leaked DNC emails roils the party on the eve of the Democratic National Convention, which will now not feature Wasserman Schultz in any capacity.
"I asked and demanded Debbie Wasserman Schultz's resignation many, many months ago, and I state that again. I don't think she is qualified to be the chair of the DNC," Sanders told CNN on Sunday. "We need a new leadership in the Democratic Party which is going to open up that party to working people, to young people, to have the kind of vitality we need to not only win the presidency but gain control of the House and Senate."
Related: #DNCLeaks: Is It Shocking if the Party Preferred Hillary Clinton?
Wasserman Schultz, who is the target of a primary challenge from the left for her Florida House seat, and has faced intense criticism from progressives over the election cycle, faces immediate fallout from the leaked emails. She will no longer preside over the convention, which opens Monday in Philadelphia, nor will she have a speaking slot. "She's been quarantined," a Democratic source told CNN.
On Friday, Wikileaks released nearly 20,000 hacked DNC emails from January 2015 to May 25, 2016, that show messages sent and received by at least seven top DNC officials who discussed Sanders' campaign operation and his candidacy as he sought to win the party's nomination. The emails reveal irritation with Sanders' staff and the candidate himself, with one message suggesting the Vermont senator be questioned about his religious faith in an attempt to hurt him with Kentucky and West Virginia voters. "It might (make) no difference, but for KY and WVA can we get someone to ask his belief. Does he believe in a God. He had skated on saying he has a Jewish heritage. I think I read he is an atheist. This could make several points difference with my peeps. My Southern Baptist peeps would draw a big difference between a Jew and an atheist," the email reads.
"I am not an athiest, but aside from that, it is an outrage and sad," Sanders said Sunday, adding that the emails weren't a "big shock" to him. "The DNC was supporting Hillary Clinton and was in opposition to our campaign."
Sanders initially was reluctant to criticize Clinton but drew sharper contrasts as he became a real threat to her candidacy as the primary season wore on. He held on to his candidacy past the primaries despite Clinton attaining enough delegates to secure the nomination, and an uneasy truce was brokered that saw Sanders endorse Clinton in exchange for progressive concessions on the party platform. That truce appears to still be in effect despite the revelations in the DNC emails, as Sanders declined Sunday to urge his supporters to support another option, like Green Party candidate Jill Stein.
"What is most important now is defeating the worst candidate for president I have seen in my lifetime, Donald Trump, who is not qualified to be president by temperament, not qualified to be president by the ideas he has brought forth," Sanders told ABC. "We've got to defeat Trump. We have to elect Hillary Clinton. We have to elect progressive candidates in the House and Senate and school boards and city councils, and most importantly, we have to continue to fight for an agenda to create a government that works for all of us and not just the people on top.
"I think the vast majority of our supporters understand that in Donald Trump...you have somebody who lies all of the time, somebody who wins his campaign just by vicious attacks against his opponents, somebody who has not brought forth any kind of serious agenda to deal with in fact the very serious problems facing the middle class and working class of this country," Sanders said.