'Doctor Strange' Star Zara Phythian Sex Abuse Allegations Detailed in Court
Doctor Strange actress Zara Phythian and her husband have been accused of repeatedly having sex with a child after grooming her, a British court was told on Wednesday.
Phythian, 36, and her husband Victor Marke, 59, are accused of multiple sex offenses, with a woman alleging that the couple started sexually abusing her when she was 13 years old. She accused them of filming most of the activity.
Jurors at Nottingham Crown Court were played a police interview with the woman, who alleged that the offenses took place between 2005 and 2008 when the complainant was aged between 13 and 15, the BBC reported. Phythian and Marke deny the allegations.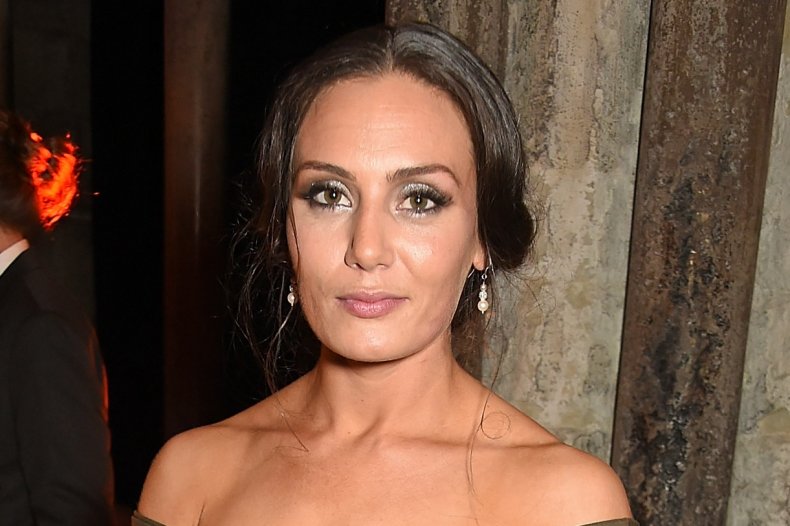 During the interview, the woman alleged that she was first abused after the couple gave her alcohol to drink, before, she said, Phythian dared the then-teenager to perform oral sex on Marke. According to the woman, Marke then had sex with both of them.
"I knew it was wrong but I just didn't know how to get out of the situation or say anything," said the woman, who told police that at the time she looked up to Phythian, who was then a martial arts instructor in Nottinghamshire.
"I remember trying to copy Zara's reaction at the time because I looked up to her and tried to be like her in every way," the woman said.
The woman went on to allege that Marke threatened to smash her kneecaps if she told anybody about the abuse.
"He just said nobody would believe me if I told them anyway," she is quoted as telling the police in her interview. "They always had a power over me."
During the interview, the woman alleged she was "coached" by Pythian on sexual activity. She estimated that she had sex with Marke around 20 times, per the Nottingham Post.
Phythian, whose legal name is Zara Marke, and Marke are facing a combined total of 14 charges of sexual activity with a child, stemming from the woman's allegations.
Additionally, Marke is facing four charges of indecently assaulting a child, relating to complaints from another woman to police. He also denies those charges.
During court proceedings on Wednesday, the jury was told that Marke was married to another woman at the time he allegedly started abusing the woman.
It was alleged in court that Marke's marriage broke down after he embarked on an affair with Phythian, who was said to have been a teenager at the time.
Phythian landed big screen success when she appeared in Benedict Cumberbatch's 2016 Marvel movie Doctor Strange, in which she portrayed one of the zealots following Mads Mikkelsen's character Kaecilius. Phythian has a starring role in the action film Accident Man 2, which is scheduled to be released this year, per IMDB.
The trial continues.