Doctors Remember Horrors of Life in America Before Roe v. Wade, Warn More Women Will Die If Law Is Overturned
Scores of women will die or be irreversibly harmed if Roe v. Wade is overturned in the Supreme Court, leading healthcare providers have warned.
The editorial, published in a medical journal by bodies representing obstetricians and gynecologists, comes amid a backdrop of U.S. states passing anti-abortion bills that are regarded as an attempt to see the Supreme Court overturn Roe v. Wade. The landmark legal decision, made in 1973, enshrined the right to safe and legal access abortion in the U.S. Constitution. Deaths linked to the procedure almost totally stopped afterward.
"Some of us are old enough to have witnessed first-hand the consequences of illegal abortions performed by unskilled providers under nonsterile conditions; the rest of us have learned those lessons from history," the bodies said in The New England Journal of Medicine (NEJM) article, entitled "The Dangerous Threat to Roe v. Wade."
"Sadly, however, we will not need history as our teacher if Roe is overturned in the Supreme Court, because we will again witness deaths and permanent injuries of women desperate to terminate pregnancies," they continued.
The editorial was attributed to the editors of the NEJM, as well as the American Board of Obstetrics and Gynecology, the American Gynecological and Obstetrical Society, the Council of University Chairs of Obstetrics and Gynecology, the Society for Academic Specialists in General Obstetrics and Gynecology, and the Society for Maternal–Fetal Medicine.
If Roe v. Wade is abolished, experts predict a two-tier system is "inevitable."
"Inequality will become more marked as our country becomes further divided by a mosaic of state laws," they wrote. While affluent women will likely be able to access safe and affordable contraception, and abortion across state lines when necessary, those who can't access preventative services will "suffer the consequences" of being forced to seek unsafe abortions.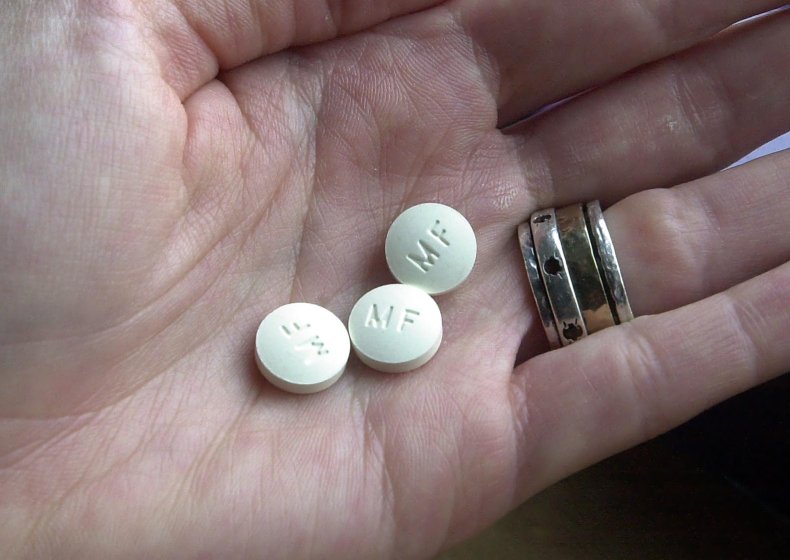 This year, several states have passed laws restricting access to abortion, including Alabama, which has almost totally banned the procedure, as well as Georgia, Kentucky, Louisiana, Mississippi, and Ohio which have passed so-called "heartbeat bills." Experts argue such terminology is intentionally misleading and unscientific. These bills have not yet come into effect, but women already struggle to have abortions in states with few clinics.
The editorial continued: "It is an unfortunate reality that tens of millions of women in the United States today already live in a 'post-Roe' environment where access to safe, legal procedures is restricted to the point that they are virtually unavailable.
"Access to legal and safe pregnancy termination, a legal right in the United States for the past 46 years, is essential to the public health of women everywhere," the signatories wrote.
"None of us want to return to a time when desperate women, often of limited means, sought unsafe pregnancy terminations and suffered irreversible harm and sometimes death.
"The decision to terminate a pregnancy is a deeply personal and difficult one that deserves to remain the prerogative of each woman and her care provider and not to be usurped by the government."
Reversing Roe v. Wade would be a "grave mistake," they warned.
An article published in the same issue of NEJM lays bare the dangers women faced when seeking abortions before the historic ruling was made.
Forensic pathologist Michael Baden, 85, worked on high-profile investigations including one into the assassination of President John F. Kennedy. While working at the New York City medical examiner's office, he saw around 20 deaths linked to attempted terminations each year.
Women most commonly used metal wire coat hangers, knitting needles, and "slippery" tree branches, he recalled. They would also often die from the complications of performing enemas using soap water, or blowing air into the cervix. In one instance, a boyfriend did this to his girlfriend to kill her as he didn't want to be a father.
Baden also dealt with a woman who stood naked in the snow, developed hypothermia and died after she heard the cold could terminate a pregnancy. Another died after taking sleeping pills.
Autopsies performed by Baden revealed women died from a range of conditions, including sepsis in the vagina and uterus from using unsterilized instruments. Women would avoid seeking care, he said, apparently fearful they would be prosecuted. Those who did visit hospitals would claim they had suffered a miscarriage, making it hard for physicians to provide them with the correct care.