Does 'American Pickers' Star Mike Wolfe Have Kids? History Host Is a Father
Mike Wolfe might be the creator and co-host of popular reality show American Pickers, but away from the cameras, he's a family man like millions of others.
He has been fronting American Pickers since it launched in 2010, and in that time the History Channel show has reached Season 24, and Wolfe has become a father in that time, too.
Season 24 continues on Wednesday, with the latest episode taking Wolfe and the team to Maggie Valley in North Carolina. New episodes of American Pickers air Wednesdays on the History Channel at 9 ET/8 CT.
While Wolfe is best known for appearing on the show, he shares insights into his home life with his social media followers, too. He recently uploaded a behind-the-scenes video of the crew of American Pickers and he often shares pictures of his family, which includes his daughter Charlie.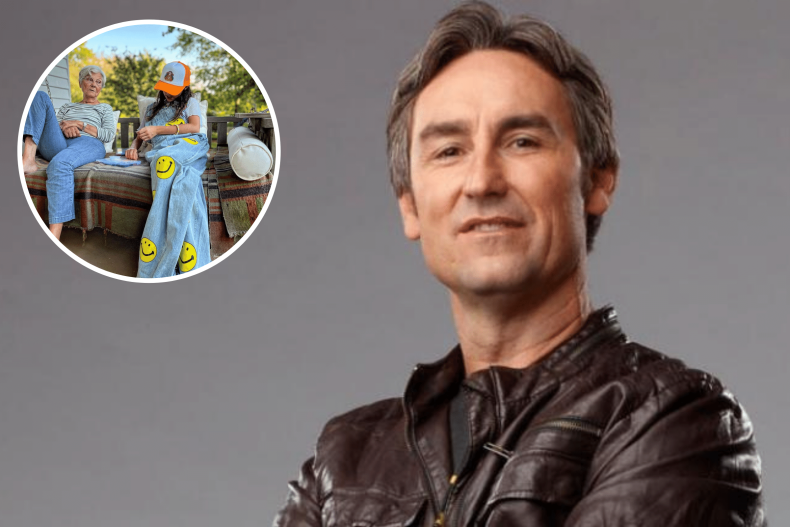 How many kids does Mike Wolfe have?
While Wolfe shot to stardom as the creator of American Pickers in 2010, he has maintained a moderately private personal life.
Wolfe married his longtime partner, Jodi Faeth, later Jodi Catherine Wolfe, in September 2012. That came not long after the birth of their daughter, Calie Faeth Wolfe, who was born in January 2012, according to The Sun.
TMZ said that Mike and Jodi filed for divorce in Williamson County, Tennessee, in November 2020, citing irreconcilable differences. According to the documents, they had been separated since June 2020 during the COVID-19 pandemic lockdown.
The daughter they had together is Wolfe's only child, and he often shares photos of Charlie, though he keeps her face hidden when sharing pictures to his 473,000 followers.
The most recent shot he shared of his daughter came at the start of 2023, referring to Charlie as "Baby Wolfe." He shared more in 2022, including a shot of Charlie making beaded bracelets for her grandma.
Mike Wolfe's new relationship
Since separating from his wife, Wolfe has started a new relationship with former Playboy model and motorcycle racer Leticia Cline.
According to Cline's Instagram, the pair met years before they got together and bonded over their love for motorcycles. She shared a picture of Instagram of herself with Wolfe in January 2018, though the pair were just friends then as Wolfe was still married.
Wolfe has been featured on Cline's Instagram a couple of times, but in July 2022, Cline shared a picture of them on Stories where they're behind the wheel of a classic car. She captioned it: "One of my favorite photos in my phone" with a love heart emoji.
Wolfe has been updating his Instagram profile with behind-the-scenes clips from American Pickers recently. A TikTok video he made featuring the crew members caught fans' attention as it appeared Danielle Colby was missing, but he alleviated fears she left, confirming that "she's still rocking with us."