'Doesn't Seem Safe': Internet Perplexed by Dad's Trust Fund Rule for Son
Thousands of internet commenters were left conflicted after one father revealed the one condition that must be met before he releases a portion of his eldest son's trust fund.
In a viral Reddit post published on r/AmITheA**hole, Redditor u/Critical_Value1511 (otherwise referred to as the original poster, or OP) said his son recently got engaged but detailed his suspicions about his future daughter-in-law's finances.
Titled, "[Am I the a**hole] for not giving my son part of his trust fund early because he refuses to sign a prenup with his fiancée?" the post has received nearly 8,000 votes and 2,700 comments in the last 10 hours.
Writing that he has four children, all of whom will receive substantial trust funds when they turn 30, the original poster assured that he is "quite proud" of his kids and the careers they have pursued. Though, the original poster also said he is skeptical of his son's engagement.
"[My son] recently got engaged to his girlfriend of [two] years and they want to get married by the end of this year," OP wrote. "[His fiancée] seems nice. However, she doesn't earn as much as him."
"My son spends a lot of money on her, on dates and expensive gifts," OP continued. "I understand that it's his money and he can spend it however he wants [but] she also moved in with him in the condo that I gave him, and as far as I know, she doesn't pay her share of utilities and association fees."
To pay for the couple's wedding, the original poster said his son requested to receive portion of his trust fund early. The original poster agreed—based on one major condition.
"Here's where I might be the a**hole," OP wrote. "I told him I'd release part of his trust fund early if he draws up a prenup."
"I told him it doesn't seem safe to use his fund for a wedding to a girl 'who doesn't bring much to the table,'" OP continued. "I told him that I just wanted him to have some security by drawing up a prenup."
"He got angrier and said I was implying that his fiancée is a gold-digger," OP added.
A decade ago, The Harvard Gazette reported that a small percentage (between 5 and 10) of American couples enter into prenuptial agreements before marriage.
But recently, that figure has skyrocketed, in large part thanks to forward-thinking millennials.
In 2019, a survey conducted by the American Academy of Matrimonial Lawyers revealed (via Business Insider) a 62 percent spike in prenuptial agreements, 51 percent of which were signed by millennial couples.
Although conversations about prenuptial agreements, which force couples to acknowledge the possibility of divorce before saying "I do," can be contentious, legal experts maintain that they provide protection and financial clarity for both partners.
"Discussing a prenup forces partners to communicate their financial goals, their general attitudes about money, their spending and saving habits, and any accrued debts," Sandy K. Roxas, a California-based family law litigator, told Brides.com.
"Since money issues are one of the leading causes of divorce, having these conversations before getting married can help build the foundation for a stronger and long-lasting union," Roxas added.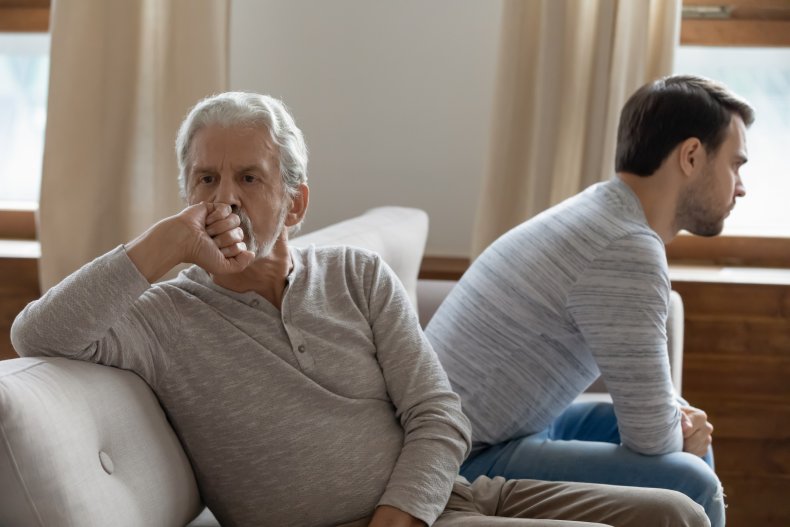 Throughout the comment section of the viral Reddit post, Redditors echoed this sentiment and agreed with the original poster's reasoning that a prenuptial agreement would provide a layer of financial security for his son.
His statement about his future daughter-in-law not "[bringing] much to the table," however, was not something commenters could stand behind.
"I don't think you're the a**hole for the condition of the prenup in order to have early access to his trust fund," Redditor u/lihzee wrote in the post's top comment, which has received more than 17,500 votes.
"But I think [you're the a**hole] for saying his fiancée 'doesn't bring much to the table,'" they continued. "Why do you feel that way about her? Solely because she makes less money than your son?"
Redditor u/ErisianImpulse, whose comment has received nearly 9,000 votes, offered a similar response.
"You're implying his fiancée is a gold digger," they wrote. "I'm certainly aware of how much protection a prenup could grant your son. I think it's a wise idea, and it sounds like you approached it the wrong way."
"You're not wrong, but [you're the a**hole] for being insensitive and pretentious in your explanation of why," they added.
In a separate comment, which has received more than 2,000 votes, Redditor u/Cartwright_James warned the original poster that his prenuptial condition could have lasting impacts beyond wedding day.
"Unless there's a really compelling reason to believe that [your son's] fiancée is not trustworthy, is this really a wise move?" they questioned. "You can really harm your relationship with your son by saying what you've said."
Newsweek reached out to u/Critical_Value1511 for comment.