A dog's reaction to Kim Kardashian's voice has the Internet in hysterics, with the hound clearly not enjoying the reality TV star's interview with British podcaster Jay Shetty.
The clip was shared to X, the social network formerly known as Twitter, by user Winter Bird (@bluesrart_). It shows the user's two dogs lounging in her living room. Jay Shetty's podcast is playing, with Kim Kardashian's May 2023 interview blaring around the room.
Unfortunately, one of the pups is unimpressed and begins barking loudly at the sound of the 42-year-old's voice.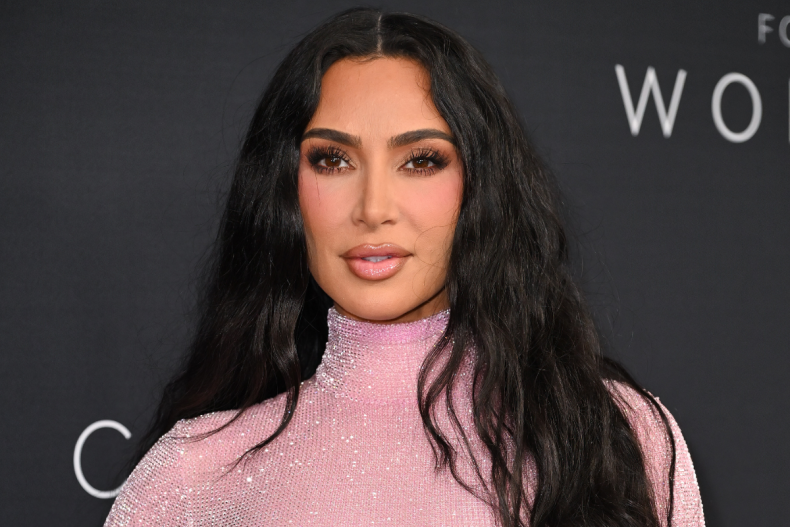 As Kardashian begins to discuss her current projects, the dog begins barking loudly in the direction of the sound. As the podcast continues, the pooch becomes increasingly disgruntled with the entrepreneur, angrily stomping around the room and giving the speaker some serious side-eye.
Meanwhile, Winter Bird's other dog appears confused by its sibling's tantrum, turning to the camera with a bemused expression on its face.
"My dog barks at kim kardashian & jay shetty podcast," she wrote alongside the funny footage.
While appearing on Shetty's On Purpose podcast earlier this year, Kardashian opened up about everything from dating, to working out and parenting. The SKIMS founder is mom to North, 9, Saint, 7, Chicago, 5, and Psalm, 4, whose father is Kardashian's ex-husband Kanye West. The couple wed in 2014 after two years of dating and split in 2021.
The star also broke down her busy routine in the hour-long interview, which includes getting up early for a morning workout, the school run, and a full day of work followed by TV once the kids have gone to bed.
"I'm really content," the businesswoman told Shetty, 36. "My babies make me happy, my family, my life. You know, experiences make me happy."
Kardashian has recently begun expanding her acting credits, with an upcoming role in American Horror Story: Delicate. Based on the novel Delicate Condition by Danielle Valentine, the 12th season of the long-running horror anthology series sees Kardashian performing a role written specifically for her.
However, Kardashian recently came under fire on social media, after posting an Instagram caption that some users felt was offensive. On September 7, the Keeping Up with the Kardashians star posted a photo of herself in a gold bikini, along with the caption "All that glitters is gold."
The image was shared shortly after the death of Steve Harwell, the lead singer of Smash Mouth who passed away on September 4 from liver failure at the age of 56. The term is a line from Smash Mouth's hit "All Star," with one fan calling the caption choice "tone deaf."
Newsweek has reached out to Winter Bird for comment via Twitter.