Dogecoin Price Tracker, Update as Cryptocurrency Value Skyrockets
The value of Dogecoin, a joke cryptocurrency that launched back in 2013, hit record levels on Thursday. Its price rose by more than 800 percent, reaching around $0.082, which raised its market value to around $7 billion, according to Coindesk, which monitors cryptocurrency prices.
CoinMarketCap, which also looks at cryptocurrency values, reported Dogecoin's price rose by around 420 percent earlier on Thursday.
On Friday, Dogecoin (listed as DOGE on cryptocurrency markets) was priced at "$0.048267 USD with a 24-hour trading volume of $31,061,858,979 USD," at the time of publishing, according to data from CoinMarketCap.
The price marked a 301.84 percent rise in the last 24 hours, while the latest trade volume was up by 1,449.55 percent in the same time period, at the time of reporting, according to CoinMarketCap.
Dogecoin has seen a resurgence following the recent spike in GameStop share prices, which was driven by investments from users on the subreddit r/WallStreetBets.
The price surge also came after the stock trading app Robinhood restricted its users from GameStop stocks.
The GameStop price surge inspired members of the subreddit r/SatoshiStreetBets—which describes itself as "the crypto version of WallStreetBets"—to attempt to do the same for Dogecoin.
Members of r/SatoshiStreetBets and another subreddit r/dogecoin have previously said they are hoping to pour funds into the cryptocurrency and force its value up to at least $1 per coin.
Dogecoin's latest record highs were followed by a tweet from Tesla and SpaceX CEO Elon Musk, who posted an image of a dog on the cover of a Vogue-inspired magazine titled "Dogue," which several Twitter users saw as a nod to Dogecoin's recent rise.
Last December, Musk, who is known for sharing or referencing internet memes on Twitter, shared a tweet saying: "One word: Doge," that caused the value of Dogecoin to rise by 20 percent.
On Thursday, Dogecoin hit another milestone by reportedly becoming the most tweeted cryptocurrency of all time.
"Dogecoin has set a new record for the most tweets about a cryptocurrency over a 24 hour period, besting the previous records set by Bitcoin on January 2nd 2021 and December 22nd 2017," tweeted The TIE, a cryptocurrency data provider.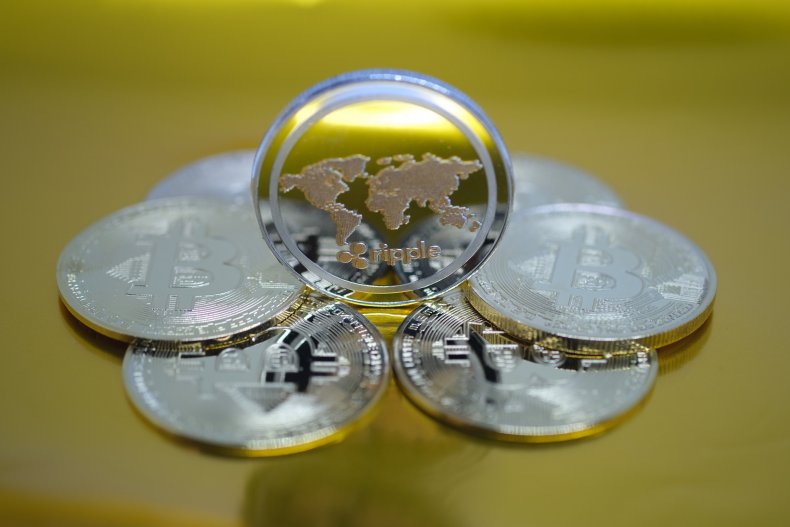 Dogecoin takes its branding from an internet meme focused on the Shiba Inu dog breed. It was created by two software engineers—Billy Markus and Jackson Palmer—as a fork of the cryptocurrency Litecoin.
Dogecoin is a "fun and friendly internet currency" alternative to other cryptocurrencies, according to its website.
The graphic below, produced by Statista, illustrates the year-to-date stock performance of GameStop.