DOJ Should Indict Trump After Judge Cannon's 'Clearly Wrong' Ruling: Tribe
The Justice Department should indict former President Donald Trump in connection with the probe into his handling of sensitive documents in the wake of a "clearly wrong" ruling by Judge Aileen Cannon, Harvard law professor and legal scholar Laurence Tribe said Thursday.
On Thursday, Cannon rejected parts of the plan put forth by Judge Raymond Dearie, who she appointed to serve as a special master for reviewing documents FBI agents recovered from Trump's Mar-a-Lago home despite strong objections by the DOJ.
One of the aspects of the plan rejected by Cannon was Dearie's order for Trump's lawyers to submit court filings stating if Trump truly thinks that the FBI planted evidence at Mar-a-Lago.
Trump has suggested on social media, without evidence, that this is a possibility.
"The FBI and others from the Federal Government would not let anyone, including my lawyers, be anywhere near the areas that were rummaged and otherwise looked at during the raid on Mar-a-Lago," Trump wrote in an August 10 Truth Social post. "Everyone was asked to leave the premises, they wanted to be left alone, without any witnesses to see what they were doing, taking or, hopefully not, 'planting.'"
Some of his lawyers have floated similar suggestions during television appearances.
"Judge Cannon is clearly wrong, but she's a sideshow now that the Court of Appeals has lifted her injunction with respect to the classified documents," Tribe tweeted in response to Cannon's ruling on Dearie's plan. "On the eve of her stupidly extended deadline, DOJ should indict Trump and render her delays and game playing moot."
Cannon, a Trump appointee who has faced criticism from legal experts for several of her decisions regarding the Trump investigation, pushed back the deadline on Thursday for Dearie to finish his review of the documents to December 16. The special master had set November 30 as his goal to complete the work.
As Tribe also noted, the 11th Circuit Court of Appeals last week granted a DOJ request to lift Cannon's ruling temporarily barring the review and use of classified documents seized from Trump's residence for investigative purposes. When the FBI searched Mar-a-Lago last month, 100 of the documents they recovered were found to have classification markings.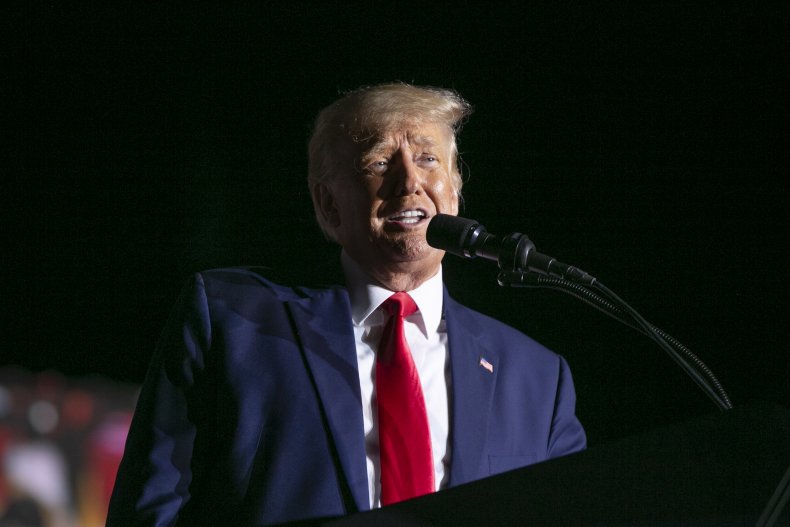 Tribe is not the only legal expert to criticize Cannon's new decision that ousted parts of Dearie's plan.
"So Judge Dearie (the special master tasked w/reviewing the docs Trump stole from the govt) refused to play Trump's games, telling him (in substance) to put up or shut up," MSNBC legal analyst and former federal prosecutor Glenn Kirschner tweeted Thursday. "Now Cannon swoops back in & says (in substance), Trump doesn't have to put up & Judge Dearie should shut up."
Trump has denied all wrongdoing in regard to the documents.
Newsweek has reached out to the Justice Department for comment.