DOJ Will Take Action Against Hunter Biden Within 2 Months: Representative
Republican Representative James Comer believes that the U.S. Department of Justice (DOJ) will take action against Hunter Biden, the son of President Joe Biden, within the next two months.
Comer told Fox News's Maria Bartiromo Friday that he's "pretty confident" that "something's going to happen with the Department of Justice in the next 60 days with respect to Hunter Biden because he's left a trail that's so obvious that no one, even the most partisan Democrat and the most partisan Biden supporter in the Department of Justice, they can no longer turn a blind eye to his wrongdoing."
Biden is being probed by the DOJ, with unnamed sources cited by CNN reportedly saying that prosecutors are considering charges related to alleged tax violations and a potentially false statement made while purchasing a firearm. The investigation headed by the U.S. Attorney's Office in Wilmington, Delaware, centers on Biden's financial and business activities in foreign countries when his father was vice president.
The probe dates back to as early as 2018, and while no decision has been made yet on potential charges against Biden, sources have said that the investigation intensified in recent months, CNN reported. Federal investigators have been looking into whether Biden possibly, and allegedly, may have been involved in money laundering, violated U.S. tax laws and acted as an unregistered foreign lobbying agent while working for foreign interests as a consultant and investor.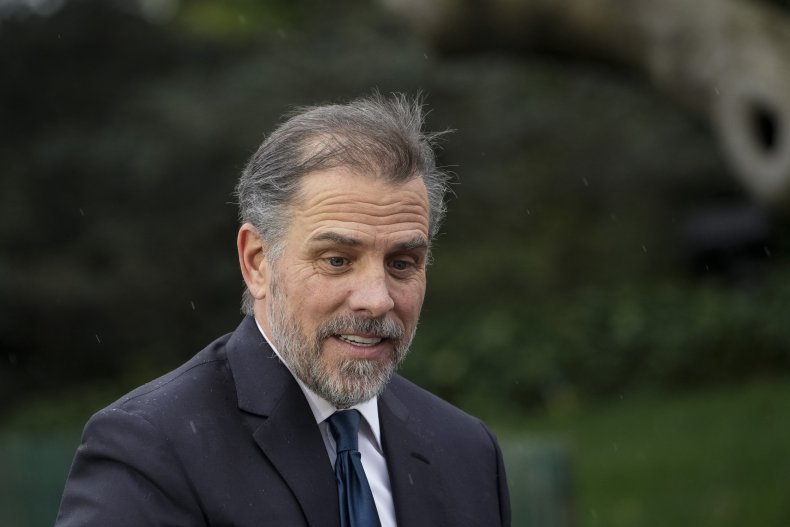 Comer said on Fox News that he believes the Justice Department "is at the point" that they'll need to do something in regard to Biden "very soon."
He also said that there were concerns that Joe Biden has been "compromised" because of his son's alleged "shady business dealings."
In May, the Kentucky lawmaker, who is a ranking member on the House Committee on Oversight and Reform, requested information related to Hunter Biden's finances and other members of the Biden family and its associates in letters sent to the U.S. Treasury Department and more than a dozen banks.
"We are investigating the domestic and international business dealings of President Biden's son, Hunter Biden, and other Biden associates and family members to determine whether these activities compromise U.S. national security and President Biden's ability to lead with impartiality," a letter to Treasury Secretary Janet Yellen read.
Comer said earlier this month that the Treasury was refusing to release the suspicious activity reports he asked for unless Democrats joined the request as well, CBS reported.
Comer's office, Biden's lawyer, Kevin Morris, and the U.S. Attorney's Office in Wilmington, Delaware, declined to comment.
Update 7/22/2022, 4:15 p.m. ET: This story was updated to reflect that the U.S. Attorney's Office in Wilmington, Delaware, declined to comment.