Hunter Biden, China and BHR—What We Do Know, What We Don't
In recent weeks, scandalous stories following an alleged leak of Hunter Biden's iCloud account has added a new pain for his father's administration, which is already suffering from falling public support and several growing political pressures.
Some of the information surrounding this "leak" has already been debunked as fabrication, but the acknowledgment of the leak by security services shows it is being assessed seriously. It is yet another Hunter headache for President Joe Biden.
One of the Hunter Biden themes to capture attention recently is his business dealings in China, following the Biden Administration's sale of strategic oil reserves to foreign companies, including a Chinese firm to which he has been linked.
Here, Newsweek attempts to summarize the picture so far as it relates to his work in China: What we can say with confidence about Hunter Biden's business dealings, and the implication of the news surrounding him.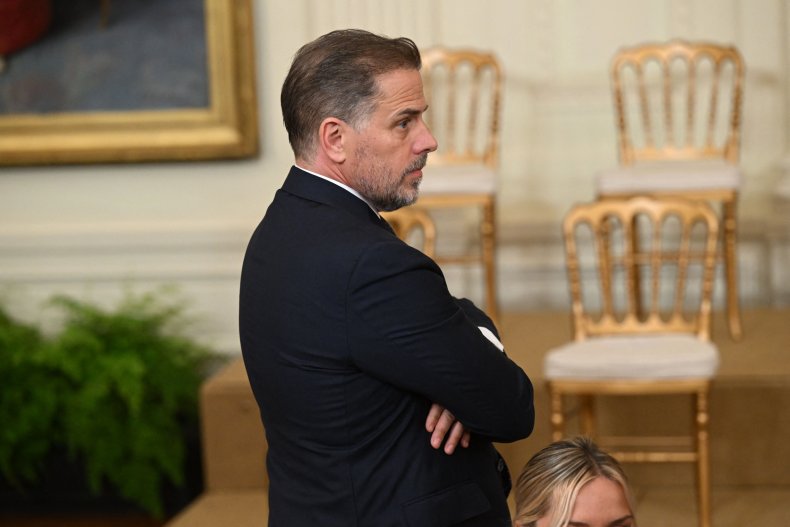 Who Is Hunter Biden?
Most people have heard or know of Hunter Biden—the president's son from his first marriage—but understanding his career history and achievements is useful context to help pick apart the scandals and gossip.
After graduating from Yale Law School, he served as a consultant for Delaware bank MBNA (a major contributor to the Joe Biden campaigns) where he earned $100,000 each year, the New York Times reported.
In 2001, he worked as a Washington lobbyist and launched his own firm, Oldaker Biden & Belair. Joe Biden, then a presidential candidate, paid his son's lobbying firm at least $143,000 for "legal services," according to a timeline compiled by the National Review.
In 2006, he acquired the hedge fund group Paradigm Global Advisors, where he took approved withdrawals from the company in addition to an annual salary of $1.2 million, according to Politico. The firm was liquidated in 2010.
In 2008, Hunter Biden founded consulting firm Seneca Global Advisors, which helped companies expand into global markets.
After flying to Beijing in 2013 and meeting investment banker Jonathan Li, Hunter Biden was also made chief executive and board member of private equity fund BHR Partners in China.
Rosemont Seneca Partners, a private equity firm he co-founded in 2009, partnered with a Chinese investment company to fund BHR in 2014.
His earnings from Rosemont Seneca and Seneca Global Advisors are not publicly available.
In 2013, he was also commissioned as a part-time ensign in the Navy Reserve but was later administratively discharged after testing positive for cocaine use.
In 2016, then vice president Joe Biden spoke about his family following the death of his son Joseph R. "Beau" Biden III. During his speech, Biden referred to Hunter as "the love of my life."
Some of Hunter Biden's business activities are currently under federal investigation which, according to anonymous sources cited by CNN, may have now reached "a critical stage."
Hunter Biden and China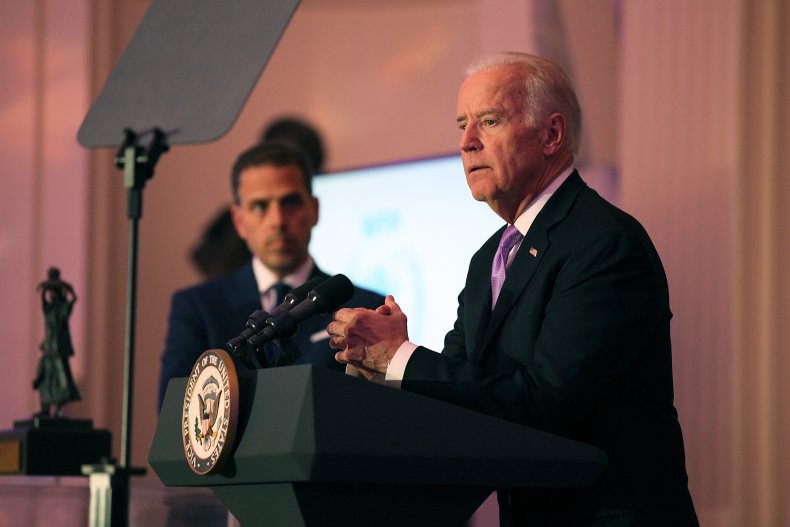 Among Hunter Biden's foreign business dealings that have come under the microscope is his involvement in the Chinese equity firm BHR and its relationship with powerful Chinese state-owned companies.
Hunter Biden had invested about $420,000 into the firm for a 10 percent equity stake in the company, the Wall Street Journal reported citing a statement from his lawyer, and he had a hand in creating BHR too.
BHR is widely reported to be a Chinese state-backed firm. Among the companies that BHR invested in was Asia's largest oil refiner Sinopec.
Its LinkedIn Page states that in 2014 it invested RMB4 billion (around $597 million) in a Chinese pilot State-Owned Enterprises reform deal "involving the segregation and capitalization of Sinopec Group's non-oil business into Sinopec Marketing Corporation."
Hunter Biden reportedly stepped down from BHR in 2019 and pledged to cease all foreign work if his father became president in 2020.
His attorney at the time, George Mesires, said in a 2019 statement that Hunter Biden had not received compensation for being on BHR's board of directors.
"He has not received any return on his investment; there have been no distributions to BHR shareholders since Hunter obtained his equity interest," Mesires said. "Moreover, Hunter played no role in directing or making BHR's investments. Hunter intends to resign from the BHR board of directors on or by October 31, 2019."
In early 2020 some outlets reported that his name was still listed among the board members, citing a registry for corporations in China. His name no longer appeared to be listed in the filings as of April 2020.
However, Chinese business records still list another of Hunter Biden's investment firms Skaneateles, LLC., as a 10 percent shareholder in the business. It is not clear whether the records have been recently updated or what regulations require them to be updated.
This was brought back into public attention recently when in April 2022, the U.S. Department of Energy (DOE) announced the sale of 30 million barrels of oil overseas to, among others, Unipec—a subsidiary of Sinopec—which bought 2.75 million barrels.
The sale of these oil reserves to various foreign oil companies was an attempt to temper rising oil prices on the global markets.
Some believe these strands linking Hunter Biden, his father, Unipec and Sinopec show corruption and nepotism. But the reporting offered no clear evidence of any wrongdoing beyond a limited potential for a conflict of interest.
Furthermore, Hunter Biden would be so far removed from the oil sales process on either side of the deal that it is a significant leap so far unsupported by the evidence available to suggest he is involved in any of the decision-making.
Put simply, the Biden Administration sold oil to a Chinese company called Sinopec—among several other foreign firms—in an effort to tame price inflation. Hunter Biden once had a financial interest in Sinopec through BHR. He no longer worked for BHR as of 2020, Chinese records say. Other business records still show Hunter Biden's firm Skaneateles as holding a 10 percent stake in BHR. It is not clear if these records are up to date and he has yet to clarify his current financial interest in BHR.
Joe Biden had said before taking office that his family would divest of any foreign interests that were in conflict with, or appeared to be, with his presidency. Hunter Biden's remaining financial interest in BHR is an open question.
This contextual history of Hunter Biden's Chinese dealings should be kept in mind amid ongoing speculation among House Republicans, who still believe there is a case to be answered over the oil sales.
The White House told Newsweek to refer to Hunter Biden's representatives for comment.
Newsweek has approached BHR, Sinopec and Hunter Biden's lawyer, Chris Clark, for comment.