Calls for Dolly Parton Statue to Be Added to Tennessee Capitol Grounds
A Tennessee lawmaker has called for a statue of Dolly Parton to be erected on the grounds of the state Capitol.
John Mark Windle, a state representative for Fentress, Morgan and Overton counties, has introduced a bill that would see the beloved country singer immortalized on the grounds of the building in her home city of Nashville.
Per local news outlets, the bill states: "the state capitol commission, at regularly scheduled meetings, shall develop and implement a plan for the commissioning of a statue of Dolly Parton, to recognize her for all that she has contributed to this state."
Windle, a Democrat, specified that the statue should be located on the Capitol grounds, facing in the direction of Ryman Auditorium, a venue Parton often performs in.
The bill states that no taxpayer money would go towards the project.
"At this point in history, is there a better example, not just in America but in the world, of a leader that is [a] kind, decent, passionate human being?" Windle said on Wednesday. Parton is "a passionate person who loves everyone, and everyone loves her," he added.
Aside from her music, Parton is known for her philanthropy.
The 74-year-old is the founder of the Imagination Library, which mails books to children under the age of 5 around the world to improve child literacy.
More recently, the "Jolene" singer's $1 million donation to a COVID-19 vaccine trial proved to be highly successful. Parton's donation came through her support of the Vanderbilt University Medical Center in Nashville.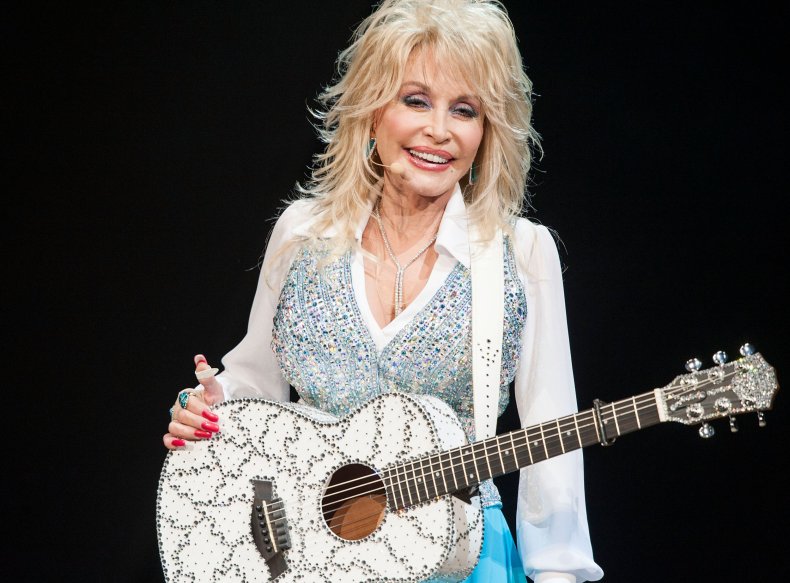 "I'm just happy that anything I do can help somebody else," she said during an appearance on NBC News in November following the news that the Moderna trial had been a success.
"When I donated the money to the COVID fund, I just wanted it to do good and evidently, it is," she added. "Let's just hope we find a cure real soon."
This led to the internet heaping praise on Parton, demonstrating why she is so beloved around the world.
Parton announced her donation in April, posting on Instagram: "My longtime friend Dr. Naji Abumrad, who's been involved in research at Vanderbilt for many years, informed me that they were making some exciting advancements towards research of the coronavirus for a cure. I am making a donation of $1 million to Vanderbilt towards that research and to encourage people that can afford it to make donations."
Meanwhile, another blonde singer-songwriter, Lady Gaga, is confirmed to be singing the national anthem at the inauguration of Joe Biden and Kamala Harris on January 20.