Don Lemon Slammed by Conservatives After Climate Change Question Goes Awry
As Hurricane Ian intensified Tuesday night on its path toward Florida, CNN host Don Lemon had an awkward exchange about climate change with a hurricane expert.
Conservatives are basking in the television wrangling, saying it's proof of Lemon's liberal agenda.
In the now-viral clip, Lemon asks the expert "what effect climate change has on this phenomenon." Jamie Rhome, acting director of the National Oceanic and Atmospheric Administration (NOAA) National Hurricane Center, tried to redirect Lemon's focus.
"We can come back and talk about climate change at a later time. I want to focus on the here and now," Rhome said before returning to talk of the hurricane.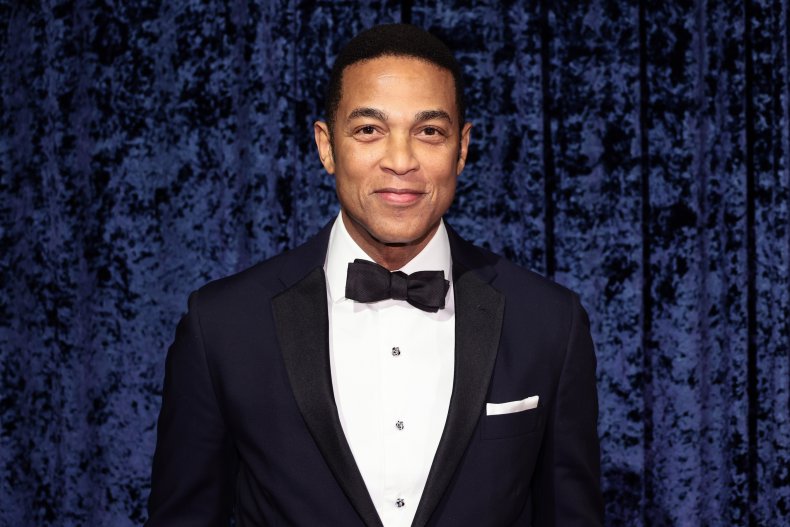 But Lemon tried to press the same question once more, adding: "What effect does climate change have on this phenomenon that is happening now? Because it seems these storms are intensifying."
Rhome then said climate change might be worsening storms in the grand scheme of things, but warned against linking it "to any one event."
Lemon then seemed to get a little irritated.
"Listen, I grew up there, and these storms are intensifying," he said. "Something is causing them to intensify."
Conservatives on Twitter soon began buzzing about Lemon, but experts broadly agree that climate change is leading to far worse weather events.
As climate change accelerates, hurricanes may move more slowly and dump increased amounts of rain, in addition to creeping ever-farther north. Experts widely agree that extreme weather events are becoming increasingly common.
The viral clip on climate change comes as CNN undergoes a network-wide shakeup, with Lemon recently announcing his move from prime time to a morning show.
Some on the right soon began circulating the video on Twitter, reveling in what they believed was an embarrassing moment for Lemon.
"Don Lemon is just regularly getting shut down on his own show now and I'm here for it," tweeted Benny Johnson, a host on the conservative network Newsmax.
Conservative political pundit Ben Shapiro also joked about the moment on Twitter.
"NOAA acting director: I'd caution against blaming any single event on climate change," Shapiro wrote in a tweet. "Don Lemon: WHOA MAN I USED TO LIVE IN FLORIDA."
T. Becket Adams, a columnist for the Washington Examiner, brought up another recent Lemon interview.
"i love don lemon's new show where he says something stupid, and his guests find polite ways to tell him he's an idiot," he wrote in a tweet. "first the reparations interview, now this."
The other awkward interview that Adams was referencing occurred last week, when Lemon attempted to discuss whether the royal family should pay reparations.
Newsweek has reached out to a Lemon representative for comment.