Donald Trump's chances of winning the 2024 presidential election have fallen since his supporters stormed the U.S. Capitol, according to a leading bookmaker.
Betfair said Trump had drifted out to 10-1, from 7-1 in the days before the riots.
Those odds implied percentage chances of 13 percent before the unrest in Washington, D.C. and 9 percent afterwards, the bookmaker said.
Trump has hinted on numerous occasions that he will run again.
As recently as Thursday evening, the president told his "wonderful supporters ... that our incredible journey is only just beginning."
In a separate statement, Trump acknowledged Joe Biden's victory as marking an end to the "greatest first term in presidential history," but added: "It's only the beginning of our fight to make America great again."
Trump also reportedly told an audience at the White House last month: "It's been an amazing four years. We are trying to do another four years. Otherwise, I'll see you in four years."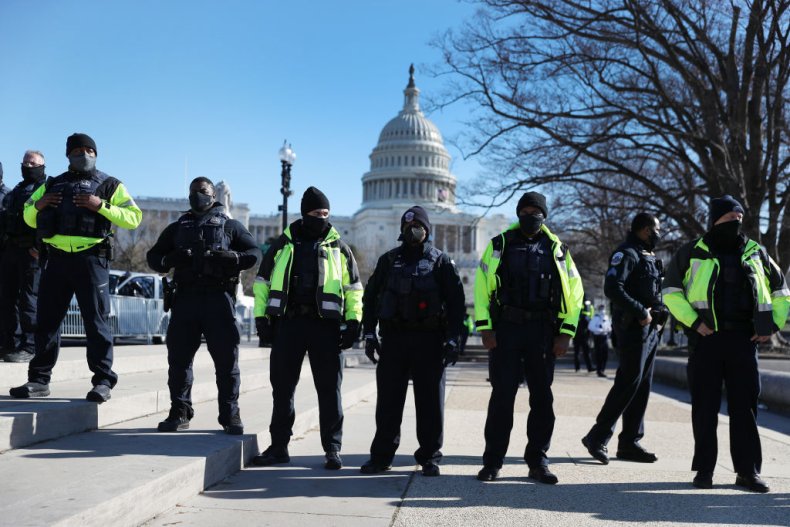 The outgoing president picked up more votes than any incumbent president in history, reinforcing the view—at least in Trump's inner circle—that he has enough support to make a third campaign worthwhile.
However, Trump's actions in recent days have led some to cast doubt on whether he could succeed in 2024.
Many once loyal supporters have turned their backs on him, including from within his own cabinet, although it remains to be seen whether the violent scenes on Wednesday will be viewed as decisive in the years to come.
Betsy DeVos, the education secretary, submitted a letter of resignation on Thursday, saying the riot was "unconscionable for our country."
Elaine Chao, the transportation secretary, also quit, saying she was "deeply troubled" by the events of the past few days.
Several more advisers and White House aides stepped down with less than two weeks to go until Joe Biden's inauguration.
Mick Mulvaney, Trump's former chief of staff, said he believed the president's "political career is over".
Speaking to Sky News, Mulvaney—who also quit in the wake of the riot—said conversations with the president's supporters suggested they were "done" with him.
"He may still have influence with a small number of people... but I think Donald Trump's Republican party died yesterday," Mulvaney said.
Trump has maintained that the election was "stolen" from him by Democrats, despite a lack of evidence.
Bryan Lanza, who served as deputy communications director on Trump's 2016 campaign, said after Election Day 2020 that the president still enjoyed widespread support among Republicans and would encounter little opposition from within the party if he decided to run in 2024.
"He has got the apparatus, he has got the support. If he were to lose a very tight election today, he can make the claim that it wasn't a fair and free election, the media interfered with their suppression polls, you've had the rules change, you've had ballots appear, and I think he can make a strong case to run again and I think the Republicans would step aside and let it happen," he said during an interview with the BBC.