Donald Trump Is in the 'Beginning of the End' of His Presidency, Democratic Congressman Says
Representative Denny Heck (D - Wash.) thinks President Donald Trump is staring down a bleak future. The congressman, who is a member of the House Intelligence Committee, said the former reality TV star has reached the "beginning of the end."
Heck spoke with CNN late Wednesday, a day defined by the sentencing of the president's former lawyer Michael Cohen to three years in prison. It was a major revelation amid the ongoing investigations from prosecutors in the Southern District of New York (SDNY) as well as special counsel Robert Mueller.
Heck said on CNN:
"I'm going to say something tonight I haven't said before. I've been talking about the Russia investigation for nearly two years now, since I've been on the intel committee. But in light of what happened today, in light of all of the events of the last few weeks, in light of all the sentencing memos that have been filed now, 36 indictments, three prison terms... I'm prepared to say something I've never said. The writing's on the wall, the walls are closing in, and this is the beginning of the end for the Trump administration."
Others have made similar comments in the recent past, including former CIA Director John Brennan, who told MSNBC last week: "I think Mr. Trump is seeing more and more of the walls closing in on him, which is why he's becoming increasingly desperate."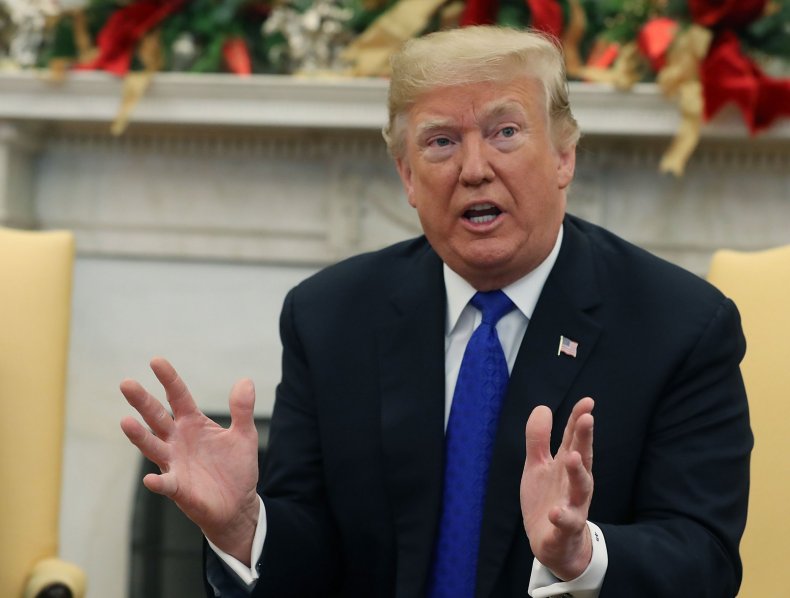 Cohen pleaded guilty to multiple crimes, including campaign finance violations involving hush-money payments to women alleging affairs with Trump. Court docs in the SDNY investigation have alleged Trump directed Cohen to make the illegal payments. The president insisted on Thursday that he did nothing wrong.
"I never directed Michael Cohen to break the law. He was a lawyer and he is supposed to know the law. It is called 'advice of counsel,' and a lawyer has great liability if a mistake is made. That is why they get paid," Trump said in a series of tweets on Thursday, which also alleged Cohen pleaded guilty to campaign finance charges in order to embarrass him.
"Cohen was guilty on many charges unrelated to me, but he plead [sic] to two campaign charges which were not criminal and of which he probably was not guilty even on a civil basis," Trump added. "Those charges were just agreed to by him in order to embarrass the president and get a much reduced prison sentence, which he did-including the fact that his family was temporarily let off the hook. As a lawyer, Michael has great liability to me!"