Donald Trump Calls CNN Report of Refusing Meeting With Matt Gaetz 'Completely False'
Former President Donald Trump has said that a CNN news report claiming that he had refused to meet with Republican Florida Representative Matt Gaetz was "completely false."
"Fake News CNN, relying on all anonymous sources, meaning they probably made the whole thing up, wrote a very dishonest story claiming Congressman Matt Gaetz asked for a meeting with me at Mar-a-Lago, in Palm Beach, Florida, and was denied. This is completely false," Trump wrote in a statement issued on Monday night.
CNN's report, which cited "two people familiar with the matter," said that close aides to Trump advised the former president "not to stick his neck out to defend Gaetz."
Gaetz is currently under investigation by the Department of Justice for allegations of sex trafficking a minor.
Gaetz was in Florida over the weekend, partly because of his speaking engagement at the Save America Summit, a "Women for America First" event. The event was hosted at the Trump National Doral Miami, a Florida golf resort associated with the former president.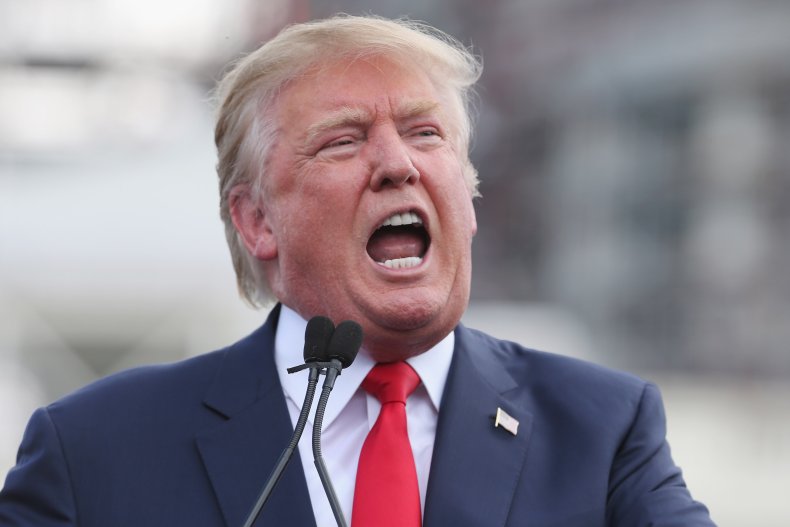 On Monday, Gaetz, a vocal Trump supporter, denied CNN's claim that Trump had not wanted to see him.
In a tweet, Gaetz wrote, "This is a total lie. I am on a pre-planned vacation with my fiancée. I was welcomed at Trump Doral days ago. No such meeting was denied nor sought. Gabby, 'unnamed sources' lied. When can we expect a retraction?"
Trump senior adviser Jason Miller also denied CNN's claim.
"This @CNN story is complete fake news. No such scheduling or meeting request was ever made, and therefore, it could never have been declined. Take note that this story has zero on-the-record sources. It's literally made-up. We are demanding a full retraction. #FakeNews," Miller wrote.
Last week, on April 7, Trump released a statement denying that Gaetz had asked him for a presidential pardon, contrary to an April 6 report from The New York Times.
The Times wrote that Gaetz had suggested "blanket pre-emptive pardons for himself and unidentified congressional allies for any crimes they may have committed." The article cited two unidentified people with knowledge of the discussions.
"Congressman Matt Gaetz has never asked me for a pardon," Trump wrote in his statement. "It must also be remembered that he has totally denied the accusations against him."
Gaetz has said that critics focused on his child sex trafficking allegations want to "criminalize" his past sex life. He claimed that they do this because they have no other way to argue with his political ideas.
Newsweek contacted CNN for comment.