Trump Asks 'Who's Next' Among GOP Who Voted to Impeach as Upton Retires
Former President Donald Trump celebrated the retirement of Representative Fred Upton, a Michigan Republican, in a brief statement on Tuesday by asking, "Who's next?"
Despite sharing a party with Trump, Upton was one of the few Republican lawmakers who voted to impeach the former president following the Capitol attack on January 6, 2021.
"UPTON QUITS! 4 down and 6 to go. Others losing badly, who's next?" said Trump's statement, which was posted to Twitter by spokeswoman Liz Harrington.
Upton, along with nine other Republican House members, broke with party lines by voting to impeach Trump last year after the Capitol riot. He is now the fourth member of that group to announce that he will not be seeking reelection, joining New York Representative John Katko, Ohio Representative Anthony Gonzalez and Illinois Representative Adam Kinzinger.
While the former president's second impeachment trial ultimately resulted in his acquittal, his ongoing ire aimed at the Republicans who voted against him has been evident. Before Gonzalez announced last year that he would not be seeking reelection, for example, Trump gave his endorsement to a Republican challenger in the primary, Politico reported.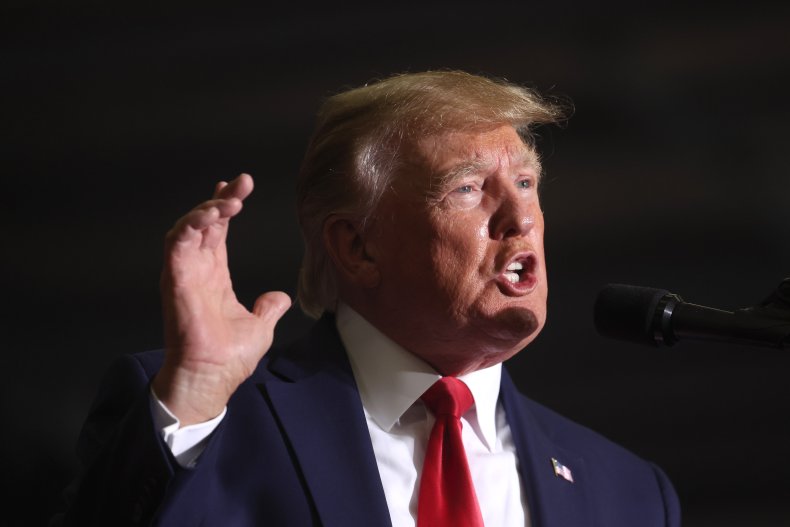 In a statement issued by his PAC after Gonzalez's retirement announcement, Trump said that the Ohio lawmaker "has decided to quit after enduring a tremendous loss of popularity, of which he had little, since his ill-informed and otherwise very stupid impeachment vote against the sitting President of the United States, me."
Trump took a similar route of endorsing a Republican challenger over Wyoming Representative Liz Cheney, one of the group of 10 who has taken the additional step of serving on the House committee investigating the Capitol attack. He has also publicly insulted Cheney, calling her a "loser" and "warmonger" in a February statement posted on Twitter by Harrington.
Upton, who is 68 years old, announced on the House floor Tuesday that he would not be seeking reelection. In an email to his supporters, he mentioned that he had positive poll numbers ahead of the Republican primary but still said that it was time for him to step back, The Detroit News reported.
"Someone asked my wife, Amey: 'What would be the next chapter?'" Upton said on the House floor. "She said, 'And they lived happily ever after.' Indeed we will. I thank Amey, our two kids, three grandkids, for giving me so much to look forward to. Thanks again to the people of my district, who placed their faith and confidence in me all these great years."
Newsweek reached out to Upton's office but did not get a response by publication time.
Update 4/5/22, 2:20 p.m. ET: This story was updated with additional information and background.