George W. Bush Takes Opposite Tack to Trump, Stating There's 'Pretty Clear Evidence' Russia Meddled in U.S. Election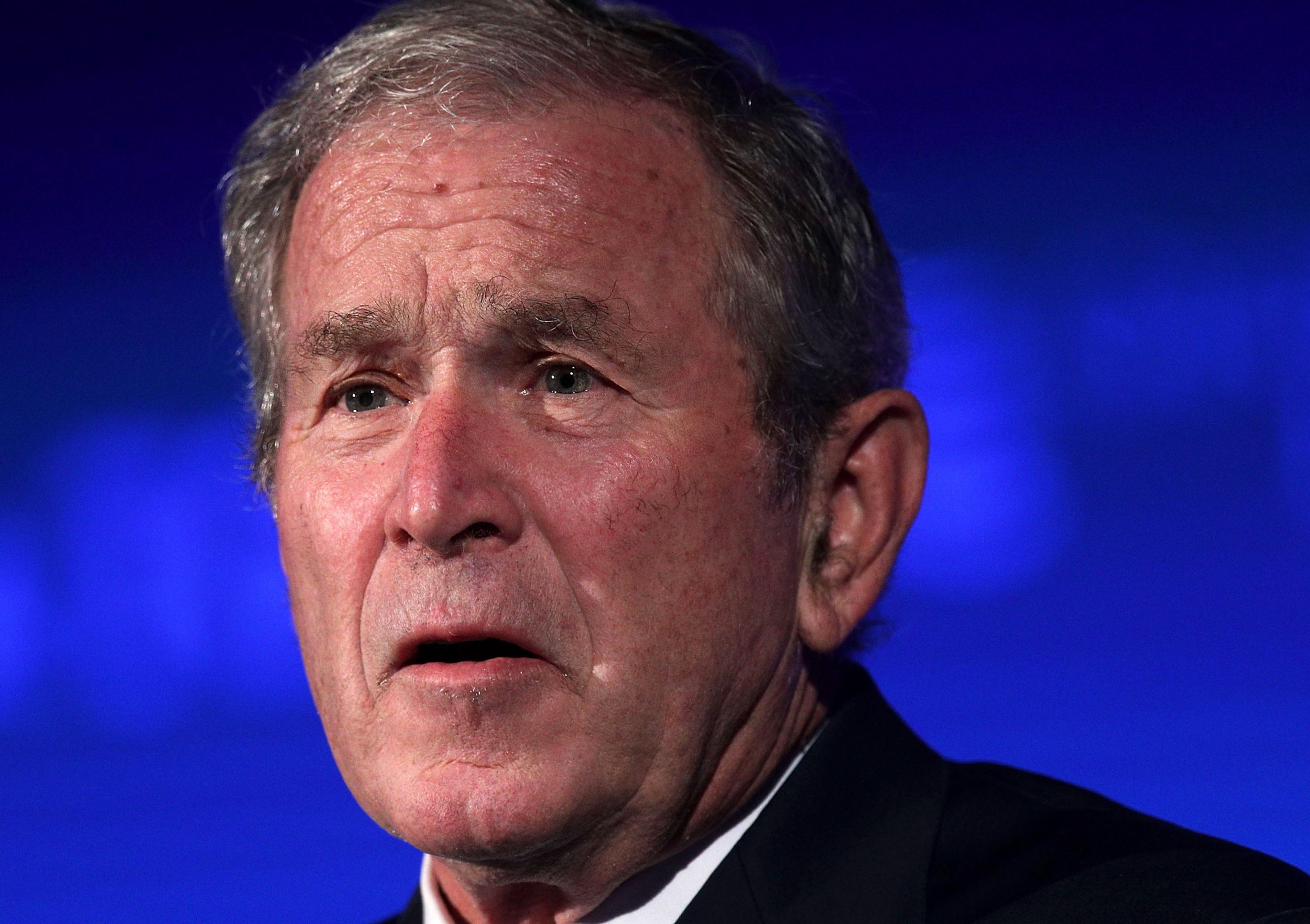 Former President George W. Bush has thrown his two cents into the discussion over the ongoing Russia probe, stating "there's pretty clear evidence that Russia meddled" in the 2016 U.S. election.
Speaking at a Milken Institute event in Abu Dhabi, United Arab Emirates, the former leader took a different tack to President Donald Trump, who has repeatedly referred to the Russia probe as "fake news" and has denied the suggestion of collusion between his campaign team and Moscow.
"There's pretty clear evidence that the Russians meddled. Whether they affected the outcome is another question," ABC News reported Bush saying at the event.
"It's problematic that a foreign nation is involved in our election system. Our democracy is only as good as people trust the results," he later added.
Bush also took a swipe at Russian President Vladimir Putin, whom he referred to as "zero sum," and said he "has a chip on his shoulder."
His outright acknowledgement of the allegations, backed by the opinion of U.S. intelligence agencies, that Russia did indeed attempt to interfere in the presidential elections comes as Trump claimed he had been "totally vindicated" on the Russia probe by the release of the Nunes memo.
The memo, released last week, alleges the FBI and Department of Justice inappropriately monitored a former adviser to the Trump campaign.
The president has also previously said he accepts Putin's claim that Russia did not attempt to meddle in the U.S. election, stating back in November: "Every time he sees me, he says, 'I didn't do that,' and I really believe that when he tells me that, he means it. I think he is very insulted by it," in comments he later dialed back after it became clear he had angered many within the intelligence community.