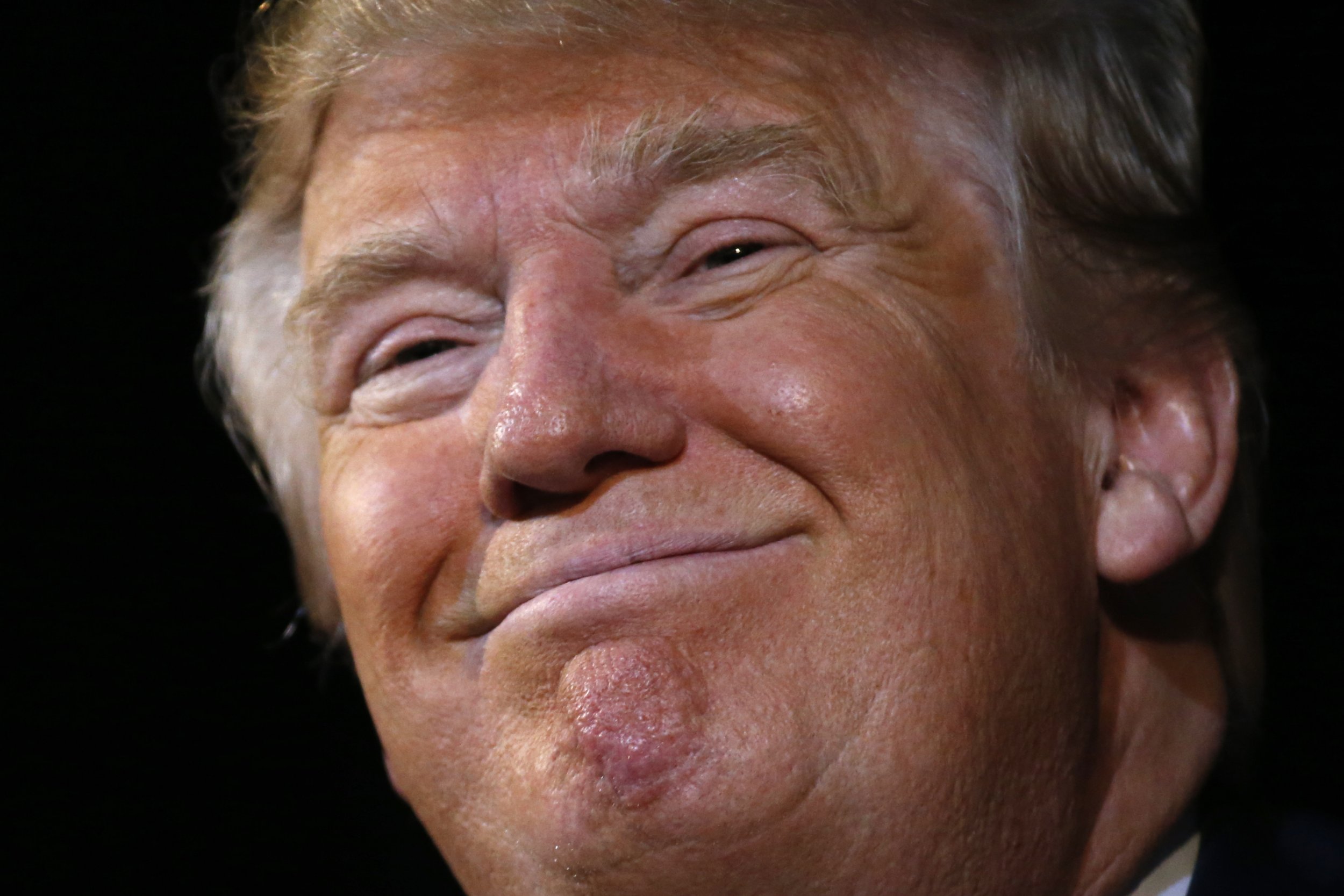 Donald Trump's push to replace the Affordable Care Act was effectively halted after the Republican-held Senate was unable to move its version of a more conservative health care bill to a vote.
A full repeal of his predecessor's landmark achievement, without any sort of replacement to current law—which the president said would be sufficient enough in the wake of the GOP's failure—also appears unlikely to happen, as multiple Republican senators have come out in opposition to the idea.
Related: Here's how Donald Trump could actually be impeached
Both events would have stripped millions of Americans from their access to quality and affordable health care, but for Trump, having insurance or not shouldn't be much of a concern: The president has long said his family possesses great genes. In fact, they might just be some of the best in the nation.
Trump invited The New York Times to the White House for an exclusive interview Wednesday, discussing his first six months in office and all of the controversies that have followed. His 5-year-old granddaughter Arabella Kushner provided a singular moment of levity throughout the lengthy conversation, showing off her knowledge of the Chinese language while telling the president she loved him in Mandarin.
"She's unbelievable, huh?" Trump said. "Good, smart genes."
Trump's health—as well as Hillary Clinton's—became a contentious talking point along the 2016 campaign trail, as the real estate mogul's doctor released bizarre statements claiming he was in "extraordinary" health, despite his weight, love for Diet Coke and tendency to eat fast food like KFC.
"His strength and physical stamina are extraordinary," Manhattan gastroenterologist Harold Bornstein wrote about Trump in August 2016. "Mr. Trump has had a complete medical examination that showed only positive results. Actually, his blood pressure and lab results were astonishingly excellent."
That statement, which was analyzed by the medical community and critiqued for not providing any real, tangible evidence of Trump's health, followed years of similarly strange comments on the president's genes, as well as his mental and physical health, from Trump himself.
"I consider my health, stamina and strength one of my greatest assets," Trump tweeted in December 2015. "The world has watched me for many years and can so testify—great genes!"
The president has also fielded several questions via Twitter from users asking about his energy and family, repeatedly pointing to his genes as the basis for his success. "You're up at 5am and you're awake at 1am. How do you have so much energy? Seriously!?"
"Good genes!" Trump replied.
He also seemed to apparently miss a thinly veiled dig in June 2013, when @YoungBasedGod_g wrote to him, "@realDonaldTrump your dad gives good brain?? Damn."
"It's called genes!" Trump tweeted back.
"Dr. John Trump, uncle, for many years at M.I.T.," he also wrote in May 2013. "Good genes, I get it!"
Trump's apparent obsession with his own genes could be due to his family's alleged belief in the theory of eugenics, the president's biographer Michael D'Antonio said in 2016.
"The [Trump] family subscribes to a racehorse theory of human development," D'Antonio said in his PBS documentary, The Choice. "They believe that there are superior people and that if you put together the genes of a superior woman and a superior man, you get a superior offspring."