Donald Trump Says John Kelly Wants 'Piece of the Limelight' after Former Chief-of-Staff Backs James Mattis
President Donald Trump has accused former chief-of-staff John Kelly of wanting "a piece of the limelight" after his recent comments on the departure of James Mattis.
Trump insisted Kelly did not know he had intended to fire ex-defense secretary Mattis, after Kelly said he thought the president had forgotten or was confused about how Mattis left his role near the end of 2018.
During his tenure under Trump, Mattis had wanted the president to keep troops in Syria. When Trump refused, Mattis handed in his resignation, in the aftermath of which the president said he was fired.
Trump has since insisted he asked Mattis to tender his resignation, insisting this was also akin to firing him.
Speaking to The Washington Post, Kelly said: "The president did not fire him. He did not ask for his resignation. The president has clearly forgotten how it actually happened or is confused."
Following this, Trump said Kelly had not been in his inner-circle and was not kept in the loop on the situation surrounding Mattis' departure.
Trump wrote: "John Kelly didn't know I was going to fire James Mattis, nor did he have any knowledge of my asking for a letter of resignation. Why would I tell him, he was not... ...in my inner-circle, was totally exhausted by the job, and in the end just slinked away into obscurity. They all want to come back for a piece of the limelight!"
Expanding on the situation, Trump said he allowed Mattis to hand in his resignation "as a courtesy."
He added: "The problem with asking for someone to give you a letter of resignation, which you do as a courtesy to help them save face, is that it is then harder to say you fired them. I did fire James Mattis. He was no good for Obama, who fired him also, and was no good for me!"
Mattis previously served under Obama but was removed from his position over his views on Iran. Trump previously said: "Probably the only thing Barack Obama and I have in common is that we both had the honor of firing Jim Mattis, the world's most overrated General."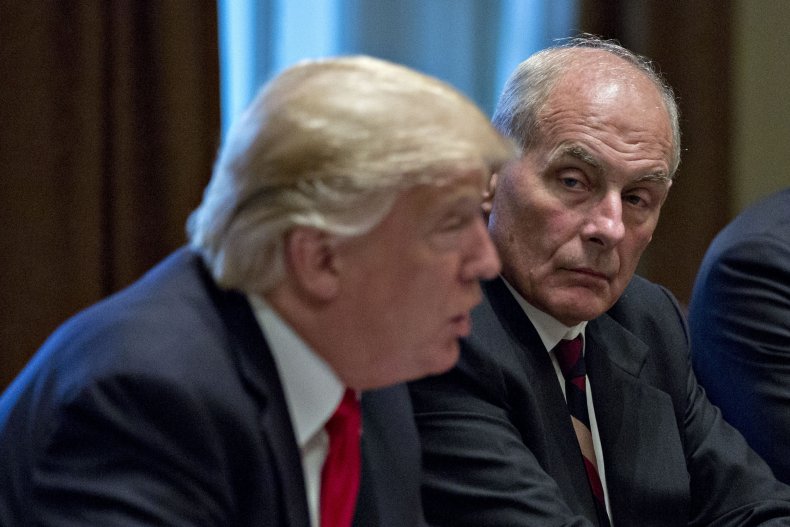 Trump's criticism of Mattis arose after the former defense secretary criticized the president's response to protests across the U.S., which have arisen in response to the death of George Floyd, who died after a police officer placed his knee on his neck while arresting him in Minneapolis.
Mattis wrote in The Atlantic: "I have watched this week's unfolding events, angry and appalled.
"The words 'Equal Justice Under Law' are carved in the pediment of the United States Supreme Court. This is precisely what protesters are rightly demanding. It is a wholesome and unifying demand—one that all of us should be able to get behind. We must not be distracted by a small number of lawbreakers. The protests are defined by tens of thousands of people of conscience who are insisting that we live up to our values—our values as people and our values as a nation."
Following on from this, he targeted Trump's actions and said: "Donald Trump is the first president in my lifetime who does not try to unite the American people—does not even pretend to try. Instead, he tries to divide us."
Newsweek has contacted the White House for comment.
Mattis is not the only person to critique the president's reaction to the protests, with Trump even facing criticism from some of those he would consider allies.
Republican Senator Lisa Murkowski, of Alaska, also came out and defended Mattis' comments, adding: "I thought General Mattis' words were true and honest and necessary and overdue, and I have been struggling for the right words."
The president has faced push back against his demands for unrest to be tackled by the National Guard and suggesting he could send in the military to quell protests should they not be handled as he wishes.