Donald Trump Makes 3rd Post-Presidency Endorsement, For Georgia's David Shafer
Former President Donald Trump has made his third post-presidency endorsement. This time, it is in favor of reelecting David Shafer as chairman of the Georgia Republican Party.
"David Shafer did a phenomenal job as Chairman of the Georgia Republican Party, recruiting and training a record number of volunteers," Trump wrote in a Wednesday statement. "No one in Georgia fought harder for me than David! He NEVER gave up! He has my Complete and Total Endorsement for re-election."
In December 2020, Shafer joined Trump in filing a lawsuit seeking to overturn the state's 2020 presidential election results in Trump's favor. The lawsuit claimed that tens of thousands of illegal voters cast ballots.
Georgia officials and election experts involved in the lawsuit said Trump's list of voters who had allegedly cast fraudulent ballots was "highly inaccurate," "wildly unreliable," and "worthless," according to the Atlanta Journal-Constitution. Trump withdrew the suit before a court hearing.
Newsweek contacted Shafer's office for comment.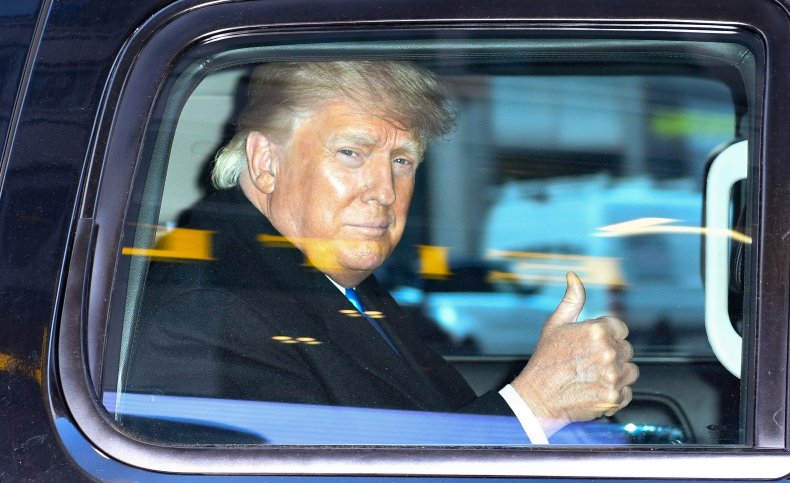 Shafer has served as the state's Republican Party Chair since May 2019. Previously, he served as a state senator from February 2002 to January 2019. He acted as president pro tempore of the state Senate from January 2013 to January 2018.
Trump's first post-presidency endorsement occurred on January 26 when he endorsed former White House press secretary Sarah Sanders in her bid to become governor of Arkansas. His second occurred on March 22 when he endorsed Georgia Republican Representative Jody Hice as a primary challenger to Republican Georgia Secretary of State Brad Raffensperger.
Arkansas' current governor, Republican Asa Hutchinson, cannot run again because of term limits. The year 2022 will be his last full year in office.
Sanders has remained an ardent Trump-supporter after leaving the White House. She has never held an elected office.
She has served as an advisor, field coordinator and national political director for numerous Republican political campaigns. She has worked on at least three political campaigns for her father, former Arkansas Governor Mike Huckabee.
Hice announced his candidacy for Georgia's secretary of state while echoing Trump's false claims that the 2020 election in Georgia was marred by fraud. In a Monday interview with the right-wing outlet Newsmax, Hice claimed without evidence that 700,000 people in the state are "illegal voters."
He claimed that ballot drop boxes are not monitored to prevent fraud. He also said that Republican poll watchers during the 2020 election were "sent home after a fake water main burst." The latter claim referred to an investigation in which the secretary of state's office concluded had been an overflowing urinal had not affected the vote count.
On January 2, 2021, Trump called Raffensperger and asked him to "find" ballots that would sway the state's presidential election results in his favor. Raffensperger refused. He later certified Democratic President Joe Biden as the winner following a hand recount.