Donald Trump Slams Michael Cohen Before Congressional Testimony, Says He's Using Clinton's Lawyer and 'Lying to Reduce His Prison Time'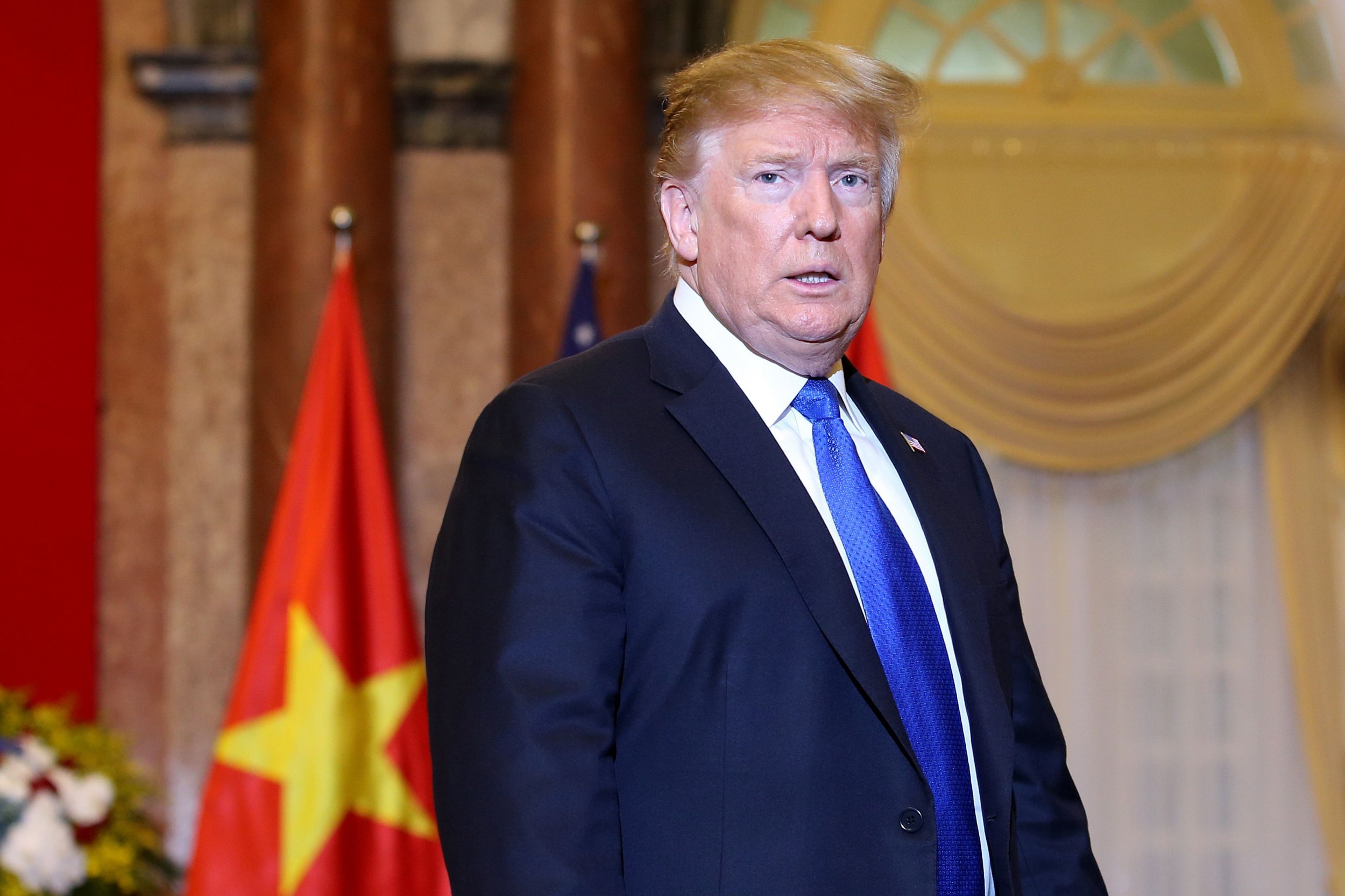 President Donald Trump has accused Michael Cohen of "lying to reduce his prison time" before his former lawyer's explosive public testimony to Congress.
Cohen is set to appear before the House Committee on Oversight and Government Reform, where he will testify that Trump engaged in criminal conduct while in office specifically in directing Cohen to pay off adult film star Stormy Daniels, real name Stephanie Clifford, to keep an alleged affair secret in the run-up to the 2016 presidential election.
According to his prepared remarks, obtained by a number of news organizations, including The New York Times and The Guardian, Cohen will testify that Trump was aware that Roger Stone was communicating with WikiLeaks before it published emails stolen from the Democratic National Committee and Hillary Clinton's campaign team.
Cohen will also reportedly describe the president a "conman," a "racist" and a "cheat."
Trump has distanced himself from Cohen, who has already pleaded guilty to eight charges, including campaign finance violations. Trump said Cohen was using attorney Lanny Davis, a longtime ally to "crooked" Hillary Clinton. Davis also served as a spokesman for Bill Clinton during presidential impeachment hearings.
"Michael Cohen was one of many lawyers who represented me (unfortunately). He had other clients also. He was just disbarred by the State Supreme Court for lying & fraud. He did bad things unrelated to Trump. He is lying in order to reduce his prison time. Using Crooked's lawyer!," Trump tweeted.
Cohen is scheduled to begin a three-year prison sentence for crimes including lying to Congress about Trump's business dealings with Russia and campaign finance violations.
According to the prepared remarks, Cohen will testify that in July 2016, Stone told Trump that he had spoken to WikiLeaks' founder Julian Assange and he informed him that "within a couple of days, there would be a massive dump of emails that would damage Hillary Clinton's campaign.
"Mr. Trump responded by stating to the effect of 'wouldn't that be great,'" Cohen will reportedly say.
The Wall Street Journal previously reported that Cohen was also prepared to testify that Trump indirectly told him to lie about a potential Trump Tower project in Moscow negotiated during the 2016 campaign.
White House press secretary Sarah Sanders said in a statement on Tuesday that Cohen was a "disgraced felon" who is "going to prison for lying to Congress and making other false statements.
"Sadly, he will go before Congress this week and we can expect more of the same. It's laughable that anyone would take a convicted liar like Cohen at his word, and pathetic to see him given yet another opportunity to spread his lies.
"