Trump Remains GOP Frontrunner, but Poll Finds He Has More Haters than Voters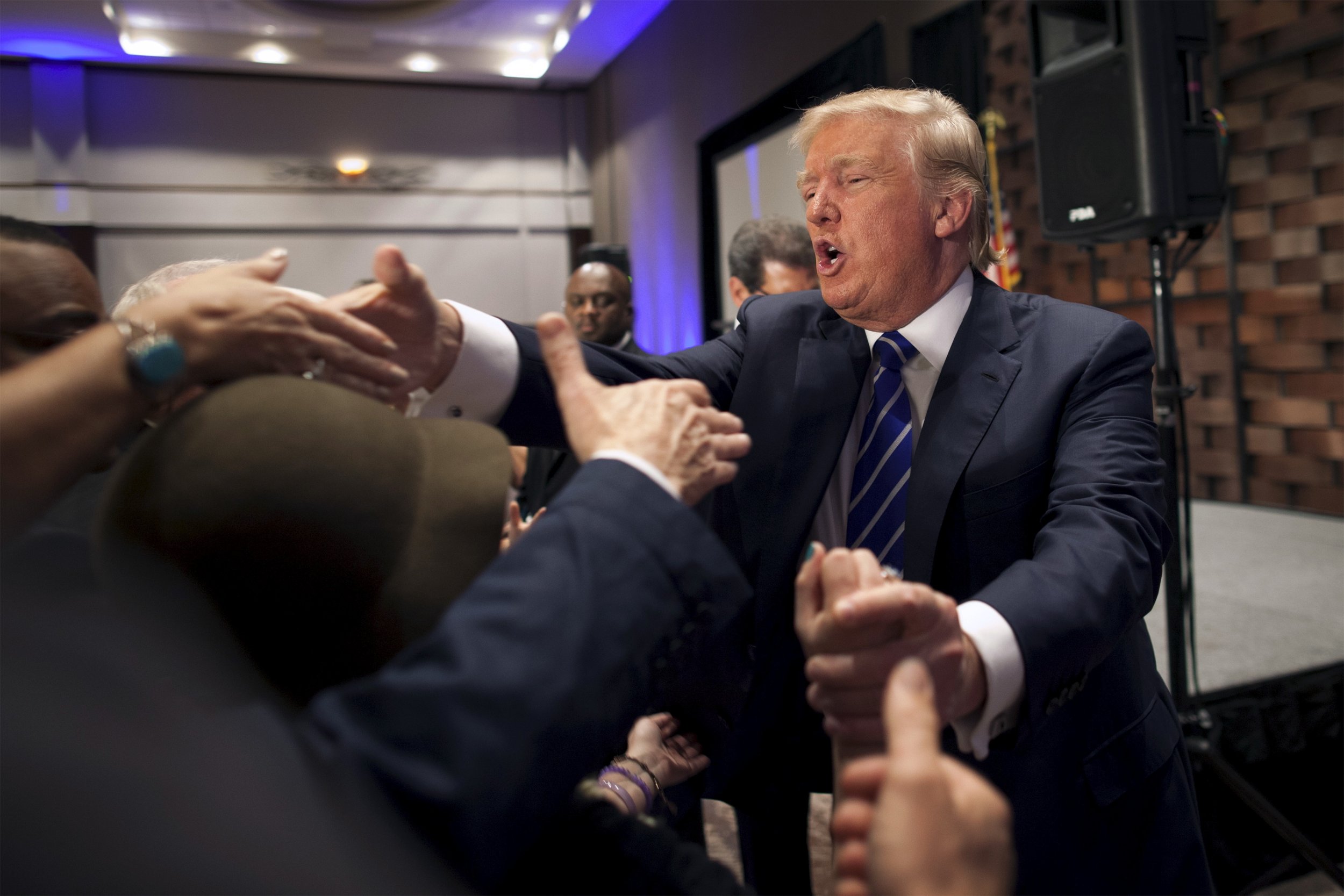 Republican presidential frontrunner Donald Trump has more haters than backers, according to a Quinnipiac poll released Thursday. Though he's leading the GOP race to the White House, the number of Republicans who said they wouldn't vote for him was greater than those who said they would.
The poll found 25 percent of GOP voters would opt for Trump in the election. Despite being the consistent Republican frontrunner, 29 percent of those polled said they "would definitely not support" Trump.
Trump was followed by retired neurosurgeon Ben Carson, who received 17 percent of the vote. Twelve percent went to former Hewlett-Packard chief executive officer Carly Fiorina, 10 percent to former Florida Governor Jeb Bush and 9 percent to Senator Marco Rubio of Florida. No other candidate topped 7 percent. After an impressive showing in the last two Republican debates, Fiorina had been climbing in the polls, rising from single-digit support.
"The cast of characters changes by the week, with Ben Carson and Carly Fiorina in the spotlight and Governor Jeb Bush still waiting for his big break. And Donald Trump still in the lead role," Tim Malloy, assistant director of the poll, said in a statement.
Wisconsin Governor Scott Walker and former Texas Governor Rick Perry both recently dropped out of the Republican race, bringing the GOP field to 15 candidates.
The poll is the most recent published by the university since the Republican debate last week. It was conducted between September 17 and 21 among 1,574 registered voters nationwide with a margin of error of plus or minus 2.6 percentage points.
In the Democratic race, former Secretary of State Hillary Clinton received 43 percent support from her party, followed by Senator Bernie Sanders from Vermont with 25 percent, the poll found.
Vice President Joe Biden received 18 percent despite not actually being in the race. Biden has repeatedly said he isn't yet ready to run for president. The poll found 10 percent of Democratic voters are undecided, and 11 percent said they "would definitely not support" Clinton.
A day before the Quinnipiac poll was released, a national Bloomberg Politics poll found Biden ranked second as Democrats' choice for president, trailing Clinton by 8 percent but leading Sanders by 1 percent.