Rick Perry Drops Out of Presidential Race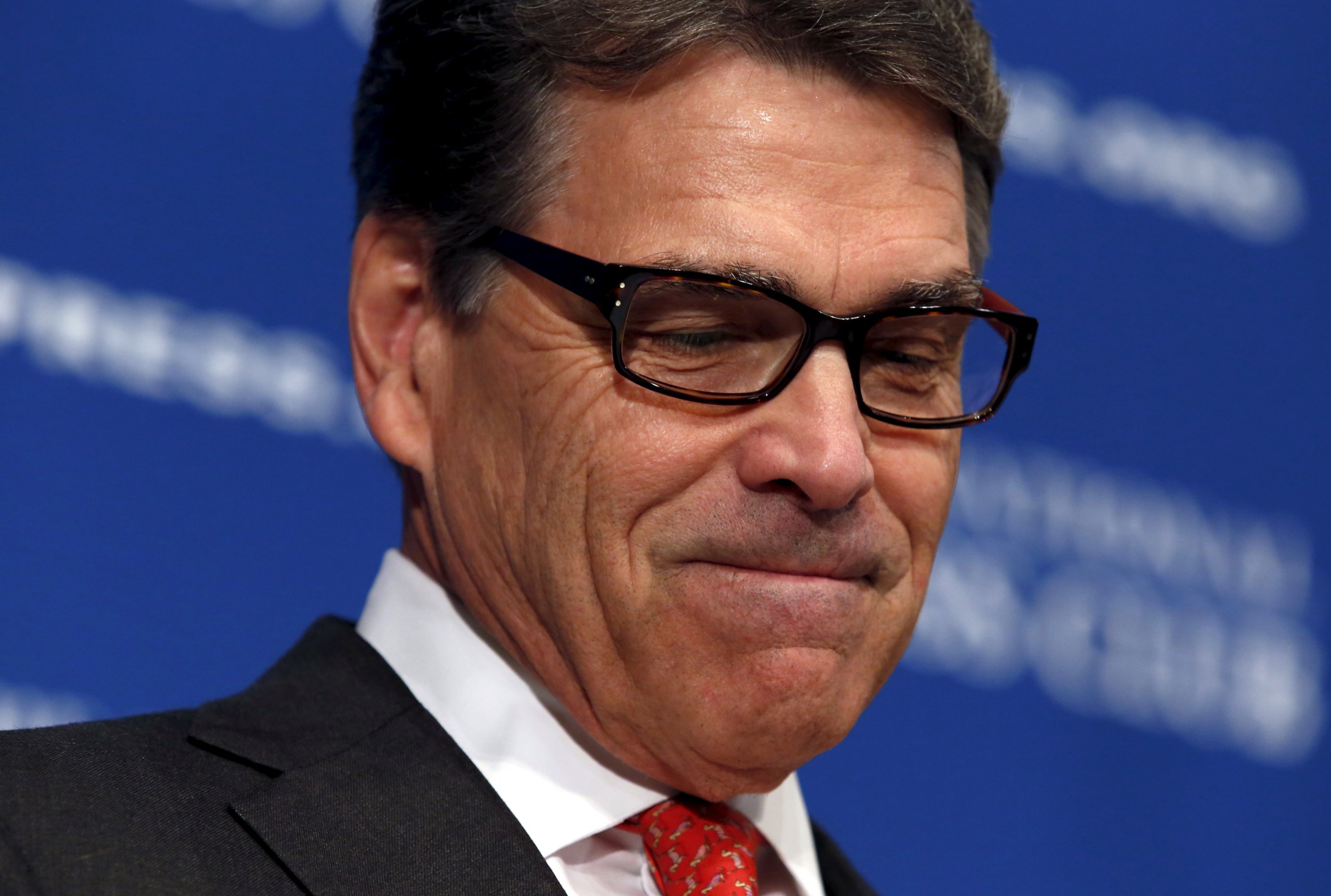 Former three-term Texas Governor Rick Perry is suspending his bid for the presidency, his campaign announced in an email Friday afternoon. Perry was speaking at an event in St. Louis at the time.
"We have a tremendous field—the best in a generation—so I step aside knowing our party is in good hands, and as long as we listen to the grassroots, the cause of conservatism will be too," the Perry campaign wrote.
Perry announced his second campaign for president in June, joining a field that would go on to have 17 candidates vying for the Republican presidential nomination. But he never vaulted beyond the second rank in the polls and his performance in Fox's "undercard" debate at the beginning of August left voters unimpressed. A few days after the debate, The Washington Post reported that Perry's fundraising had run dry, and the Republican had stopped paying campaign staff in some states. Fewer than 1 percent of Republican voters support Perry, according to RealClearPolitics.
The first Republican to drop out of the race, Perry did not say which candidate, if any, he would support for the presidency. But the former Texas governor did appear to take a swipe at Republican front-runner Donald Trump when he said during his speech Friday afternoon that "demeaning people of Spanish heritage" was "ignorant."