Elijah Cummings Weighs Impeachment Proceedings Against Trump: Mueller Report 'Left Us With a Road Map to Go Forward'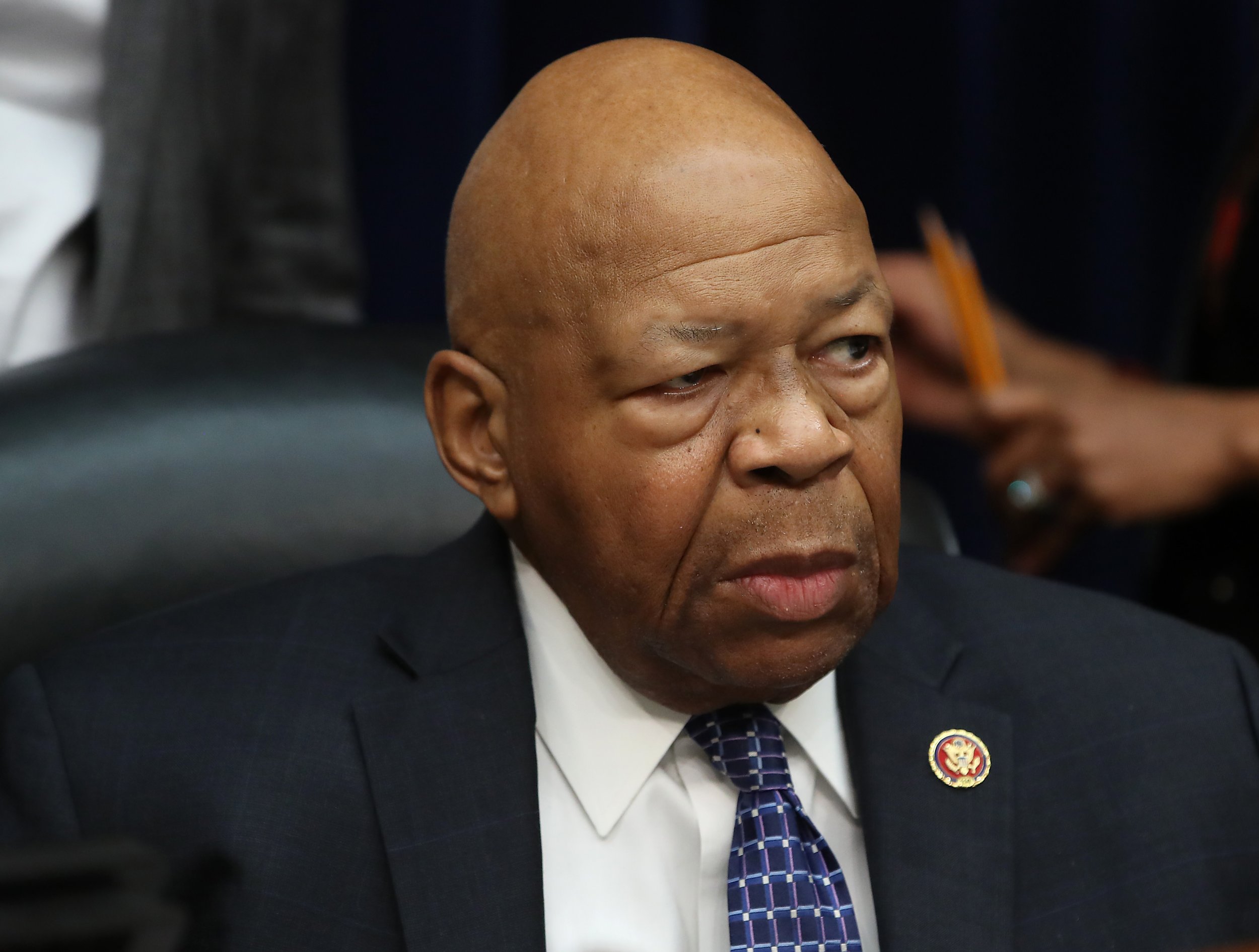 While Representative Elijah Cummings, chairman of the House Committee on Oversight and Reform, would not answer definitively whether he supported impeachment of President Donald Trump, he said special counsel Robert Mueller's report provided a "road map" for at least investigating the president.
Speaking Sunday on CBS's Face the Nation, the Maryland Democrat said that Trump would be "emboldened" if Congress failed to act following the revelations of the 448-page report that did not exonerate him, and provided 10 instances of possible obstruction of justice by the president.
"The Mueller document has now left us with a road map to go forward," Cummings said. "I think he basically said to us as a Congress, it's up to you to take this further with regards to obstruction and other matters that might come up. If we do nothing here, what is going to happen is that the president is going to be emboldened. He's going to be emboldened because he's said, 'Well, I got away with that.'"
Cummings said he was "not there yet" with in regard to impeachment but left it open as a possibility. "Even if we did not win, possibly, if there were not impeachment, I think history would smile upon us for standing up for the Constitution," Cummings said.
Jerrold Nadler, chairman of the House Judiciary Committee, which would oversee any impeachment proceedings, has not ruled out impeachment once Congress sees the full, unredacted report. When asked about the allegations in the report in a Sunday interview on Meet the Press, Nadler said, "Some of this would be impeachable. Obstruction of justice, if proven, would be impeachable," NBC News reported.
There has been ongoing back-and-forth about whether the Democrats should launch impeachment proceedings against Trump, even before the release of the redacted Mueller report. High-profile Democrats, including 2020 presidential candidate Senator Elizabeth Warren and Representative Alexandria Ocasio-Cortez, support launching impeachment proceedings over the obstruction of justice allegations in Mueller's report.
"To ignore a president's repeated efforts to obstruct an investigation into his own disloyal behavior would inflict great and lasting damage on this country," Warren tweeted. "The severity of this misconduct demands that elected officials in both parties set aside political considerations and do their constitutional duty. That means the House should initiate impeachment proceedings against the president of the United States."
Representative Adam Schiff, chairman of the House Intelligence Committee, told ABC's This Week that impeaching Trump would be difficult, as it is unlikely the Republican-controlled Senate would ever vote to impeach the president.
"I think what we are going to have to decide as a [Democratic] caucus is, what is the best thing for the country?" Schiff said, reported USA Today. "Is it the best thing for the country to take up an impeachment proceeding because to do otherwise sends a message that this conduct is somehow compatible with office? Or is it in the best interest of the country not to take up impeachment that we know will not be successful because the Republican leadership will not do its duty?"
Trump's lawyer Rudy Giuliani has been on the offensive, describing how he would love to have a trial to prove Trump's innocence and exonerate him on the obstruction of justice allegations in Mueller's report.
"The narrative is written as if it's all true and somebody proved it. Nobody proved it," Giuliani told The Washington Post. "I'm frustrated by the report because in some ways I'd love to have a trial and prove that it's not true."
Giuliani also had a combative interview with Chris Wallace on Fox News Sunday as Wallace pushed back on Giuliani's attempt to shift the focus to Hillary Clinton's email server, and called out the apparent hypocrisy of the Trump campaign.