Donald Trump North Korea Clash Is a Threat to Russia and Human Civilization, Says Russian Senator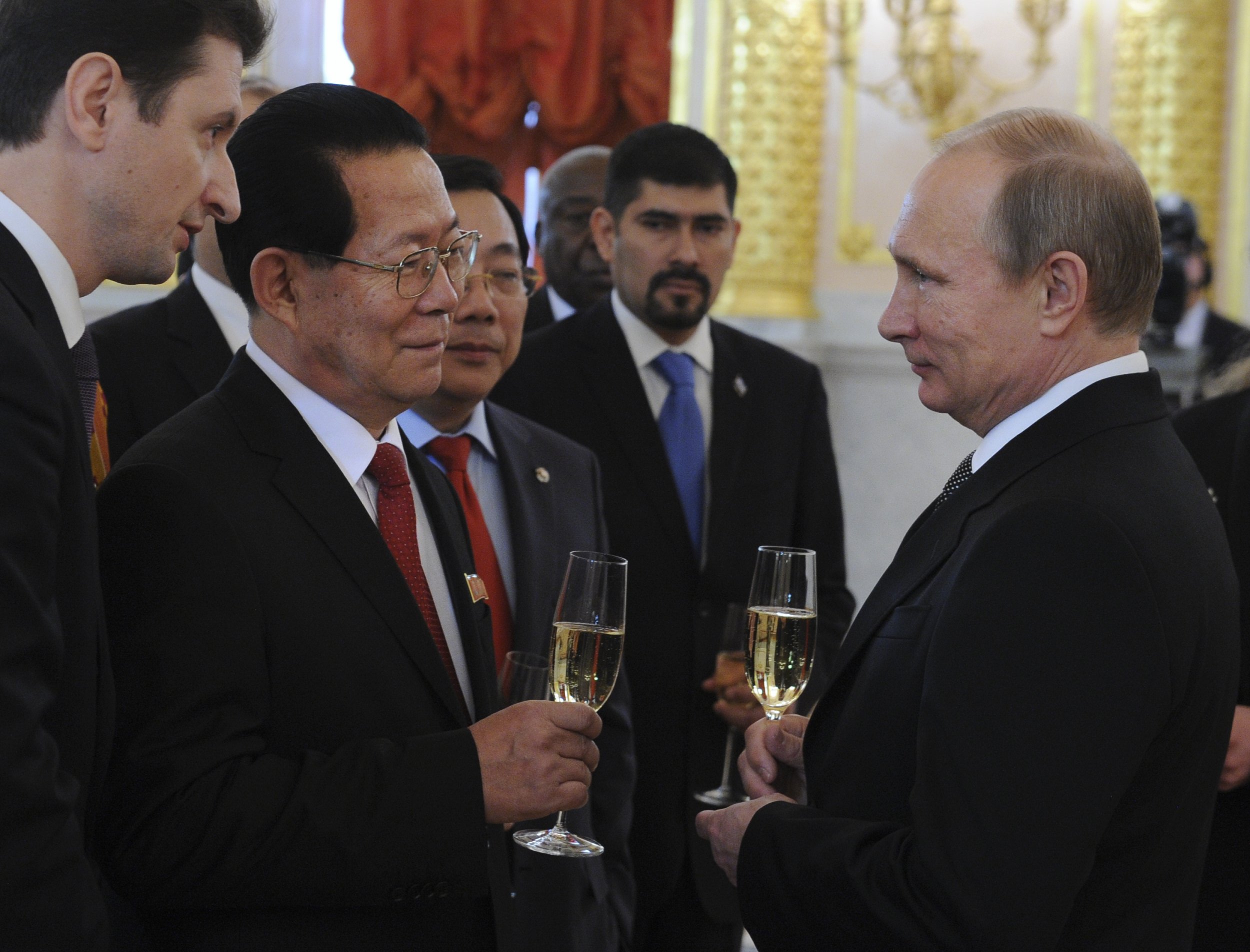 President Donald Trump is nearing an "extremely dangerous" point with respect to North Korea and an escalation could lead to "devastating consequences, not only for North Korea but for the whole of human civilization," a leading Russian senator warned.
Russia's position on the rising crisis on the Korean peninsula as a result of Pyongyang's nuclear arms program has largely straddled the sidelines. Officially Moscow opposes North Korea's desire to acquire nuclear arms. Officials in parliament and government, however, have repeatedly pointed the blame for the escalation at the U.S.' handling of the situation, not the North Korean regime that has tested missiles and detonated nuclear fissile material this summer.
In a statement Wednesday, Russian Senator Franz Klintsevich and deputy head of the Defense and Security Committee warned that a new Korean war would change the world unpredictably.
"The opening of Pandora's box will make the inconceivable become conceivable," he said, according to Russian parliament's official newspaper.
Klintsevich backed Foreign Minister Sergei Lavrov's assurance that North Korea will not strike the U.S. first, despite threats from Pyongyang that it is seeking to improve its capabilities to put the U.S. within range.
"It would not be amiss to warn the U.S. that any attempt to start a war in unprecedented proximity to Russia's borders, threatens her safety and will then be evaluated by us as openly adversarial actions with regards to our country bringing all consequences that come with that," Klintsevich added, according to state news agency RIA Novosti. The lawmaker did not speculate how close combat needed to be to North Korea's short border with Russia's Primorye region for Moscow to call in the troops in any capacity, nor did he clarify what "consequences" he meant.
Russia has no pact of mutual defense with North Korea, despite being one of the rogue states' only three territorial neighbors. Russian forces have carried out a handful of joint military events this year, most recently completing a joint naval drill in the Asia Pacific region. On Tuesday, Moscow announced its air force in the border region with North Korea will practice air-to-ground bombing.
Klintsevich's colleague in the Senate and former head of the defense committee, Viktor Ozerov, said Russia's air defenses in the region are on high alert, though stressed this is strictly to defend Russian territory, should a conflict erupt and risk spilling over.
Both Russia and China have reiterated they believe peace talks between U.S. and North Korea are the only way to deescalate the situation, opposing sanctions and war as possible solutions.