Trump Left Sean Spicer, A Devout Catholic, Out of Meeting With Pope at Vatican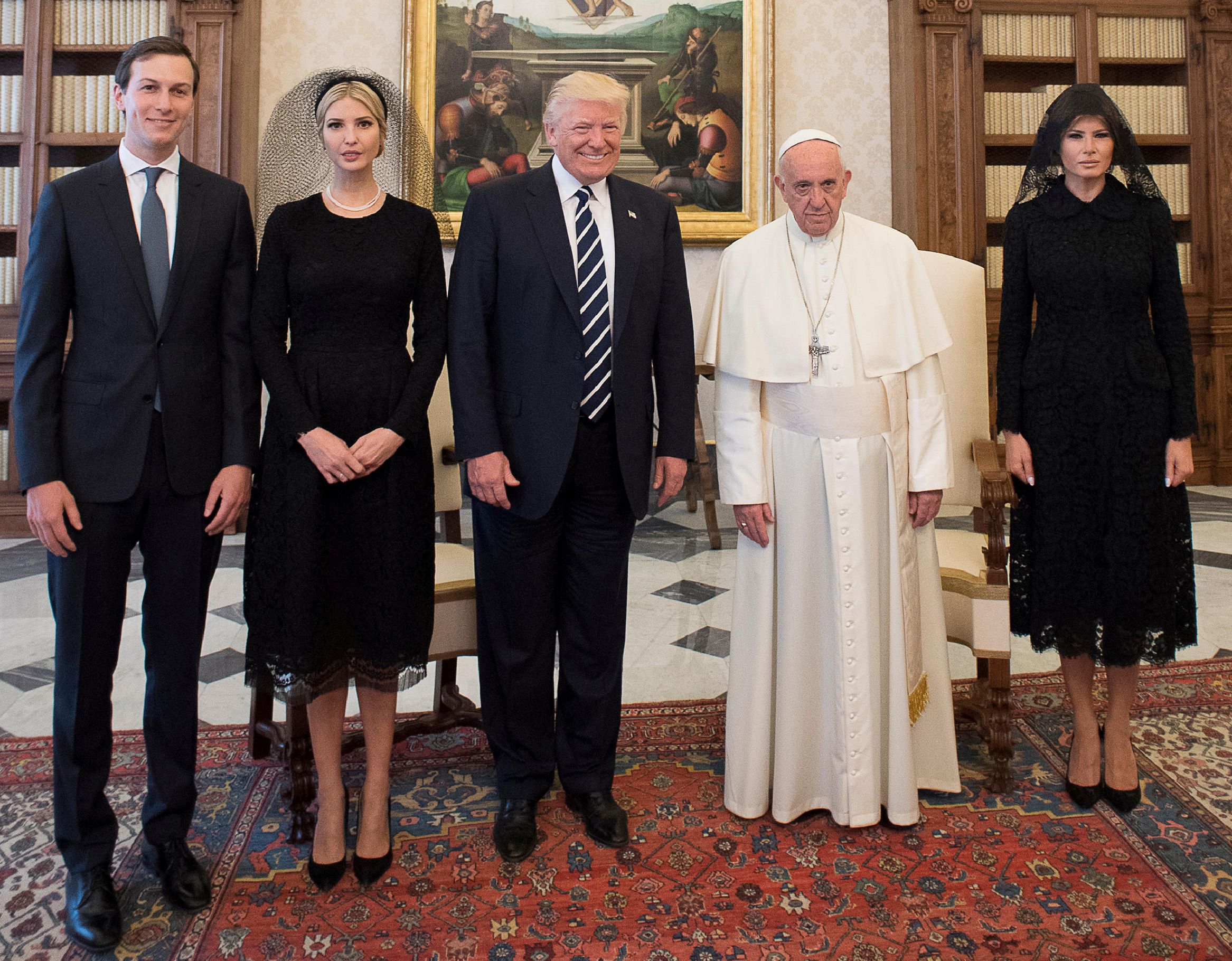 White House Press Secretary Sean Spicer was not part of President Donald Trump's entourage that met with Pope Francis in a sign that the spokesman may be taking an increasingly less prominent role in his administration after a series of high profile gaffes.
Spicer, a devout Catholic, has not given an on-the-record briefing since the first day of Trump's foreign trip, which began in the Saudi capital Riyadh on May 20 before heading to Israel, the West Bank and the Vatican.
A White House official claimed that both Spicer and the president had agreed to limit the number of staffers meeting the 80-year-old pontiff, Politico reported. But other media aides—including Hope Hicks, a spokeswoman for Trump since before he announced his candidacy, and Dan Scavino, the White House social media director—made the cut.
Trump met with Francis at the Vatican on Wednesday accompanied by his wife Melania—a Catholic who brought a rosary to be blessed by Francis—and his daughter and son-in-law, Ivanka Trump and Jared Kushner, who are Jewish.
Also present were Secretary of State Rex Tillerson, National Security Adviser H.R. McMaster and Keith Schiller, Trump's former bodyguard, as well as Hicks and Scavino.
A source close to the White House told CNN that Spicer had been keen on a meeting with the pope and that his omission should "very much" been seen as a slight. "Wow. That's all he wanted," said the source.
Spicer has previously spoken about his Catholic faith and even appeared on television in February 2016—when he was director of communications for the Republican National Committee— with ashes on his forehead, a symbol used by Roman Catholics to mark the beginning of Lent on Ash Wednesday.
But while he has loyally defended the president during in first four months in office, the press secretary appears to have fallen out of favor with Trump following several embarrassing incidents.
Following Trump's shock decision to fire ex-FBI director James Comey on May 10, Spicer reportedly hid in the bushes outside the White House for several minutes before briefing reporters. Following the incident, Spicer was absent for press briefings from several days as Sarah Huckabee Sanders, his deputy, stepped in. The White House claimed that Spicer was away serving his U.S. Navy Reserve duty.
Spicer's press briefings have also spawned a mock impersonation, Sean Spicey, played by actress Melissa McCarthy on NBC's Saturday Night Live .