Greg Norman For Newsweek: Why My Friend Donald Trump Will Succeed as President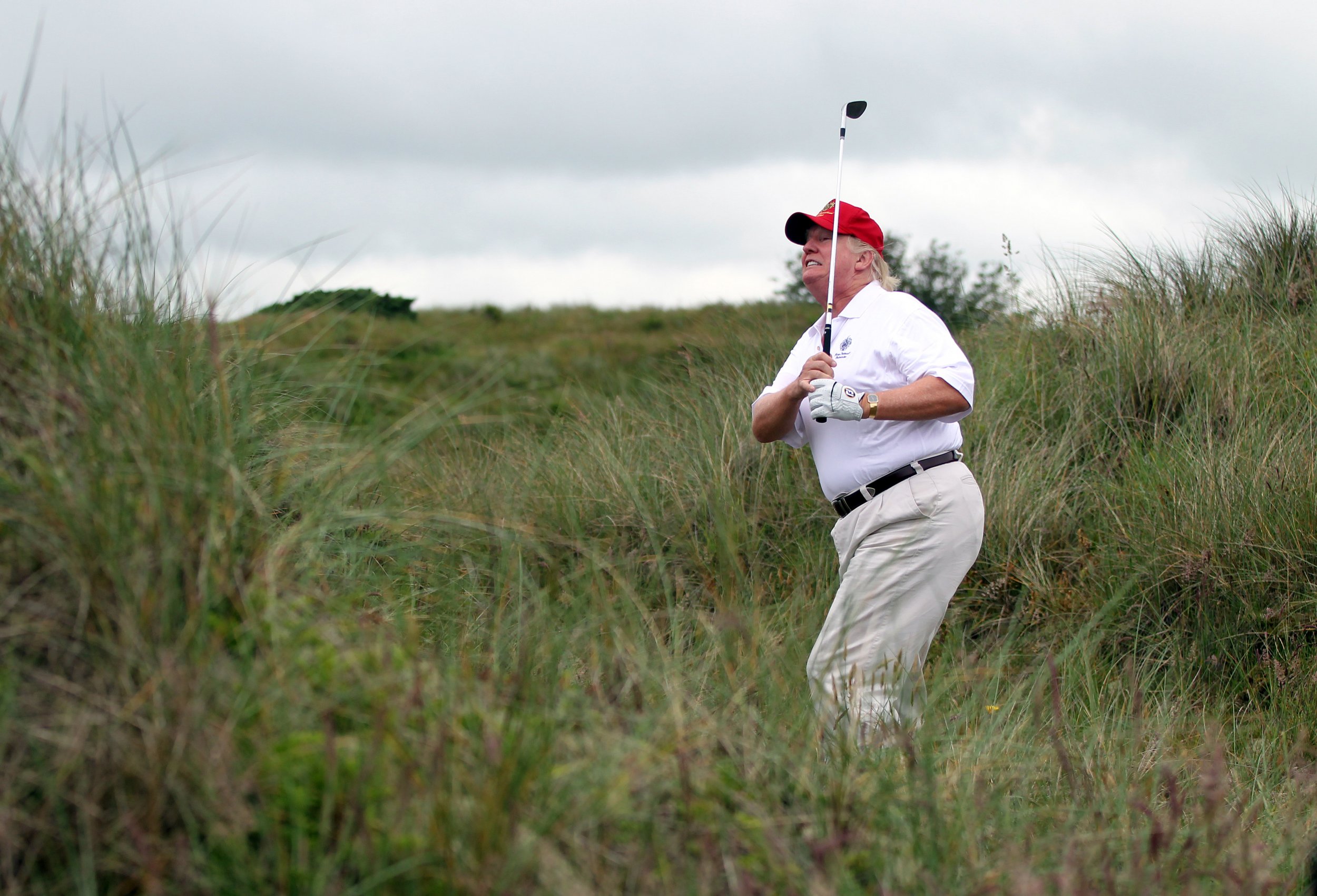 Donald Trump has been elected the 45 th president of the United States of America, and I can't say that I am surprised.
For the past eight years, the country has been in a state of uncertainty. One thing that really resonated was the push-back against the establishment. Donald, for all his bluster, rhetoric and aggressive style of messaging, caught the attention of those that needed a rudder for their forgotten ship and beliefs. Like it or not, he made a poignant and powerful impact on a base that sat sadly alienated.
I personally had a sense of this and told Donald, when President Barack Obama was campaigning for Hillary Clinton 10 days before the election, that he was going to win. Obama's messaging was wrong and just reinforced that those wanting change would get it with Clinton. In other words, the problem was not the problem—the attitude to the problem was the problem.
Then finally on the night of the election, around 10:30 p.m. when I returned from dinner in Mexico, I could see the momentum building for Trump. I turned the lights out knowing he would be the president-elect the following morning.
I have spoken to Donald on numerous occasions since the election and I think he will surprise many with what he will do with the presidency, but not himself. He has a clear vision. I believe he will fill a cabinet with quality, experienced, doers that are like-minded yet strong enough to redirect him if they so believe. I also believe Vice President-elect Mike Pence will be a tremendous asset. Together, with Speaker Paul Ryan, the House and the Senate, all will ensure that he does what he says and "be a leader for all Americans."
A Trump presidency obviously not only affects the United States, but the rest of the world. Foreign policy will be a tricky one for Trump. I can only imagine that there are so many grandfathered agreements in place from previous administrations in the U.S. and abroad. Until he gets in there to understand those, from NATO to NAFTA to TPT to Middle East agreements to the Asia Pacific rim and many others, it is difficult to speculate.
Trump will have to navigate global economic wars, cyber terrorism, the refugee crisis and so much more. The world is facing a critical time. I will say that I have spoken to the prime minister of Australia, Malcolm Turnbull, and he is onboard with wanting to see President-elect Trump succeed. I think and hope that is the position of most of the world's leaders.
For obvious reasons, I am glad we have another golfer in the White House. We all know that Trump is passionate about the sport and like many presidents before him, I am sure he will use the golf course as a stress-reliever. I have been lucky enough to play with previous presidents, so I am hoping the trend continues with President-elect Trump.
Only time will tell, but I am optimistic and feel that it is an interesting and exciting time to be in America. I am not a citizen, but I am a business owner and resident in the United States, so what transpires in the next four or possibly eight years affects me and my company.
I look forward to January 20, inauguration day, as we see President Obama out and welcome President Trump in.