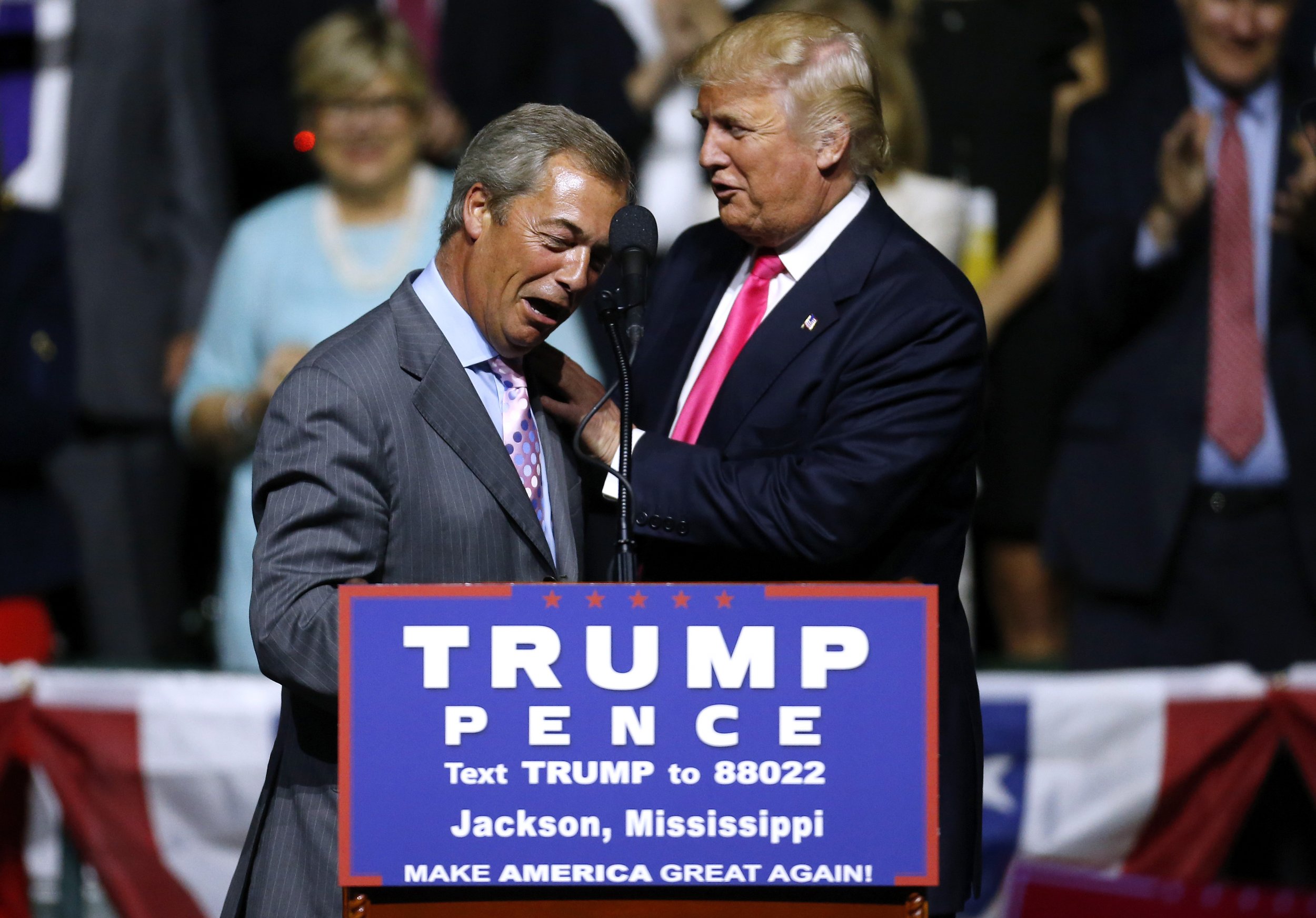 President-elect Donald Trump believes that UKIP leader and staunch Brexiteer Nigel Farage would do a "great job" as ambassador to the U.S. for Britain.
On Monday evening, Trump tweeted to his 15 million or so Twitter followers that "many people" would like to see Farage in the role.
Farage told the Press Association, as reported by The Daily Telegraph: "I'm very flattered by the comments and I have said since I met the president-elect that I would like to do anything I can to act in a positive way to help relationships between our two countries."
A Downing Street spokesperson said: "There is no vacancy. We already have an excellent ambassador to the U.S."
Farage was the first foreign politician to meet with Trump after the election. He claimed the president-elect's top team was angry with Britain's ruling party.