'Only a Suggestion': Donald Trump Backtracks On Muslim Ban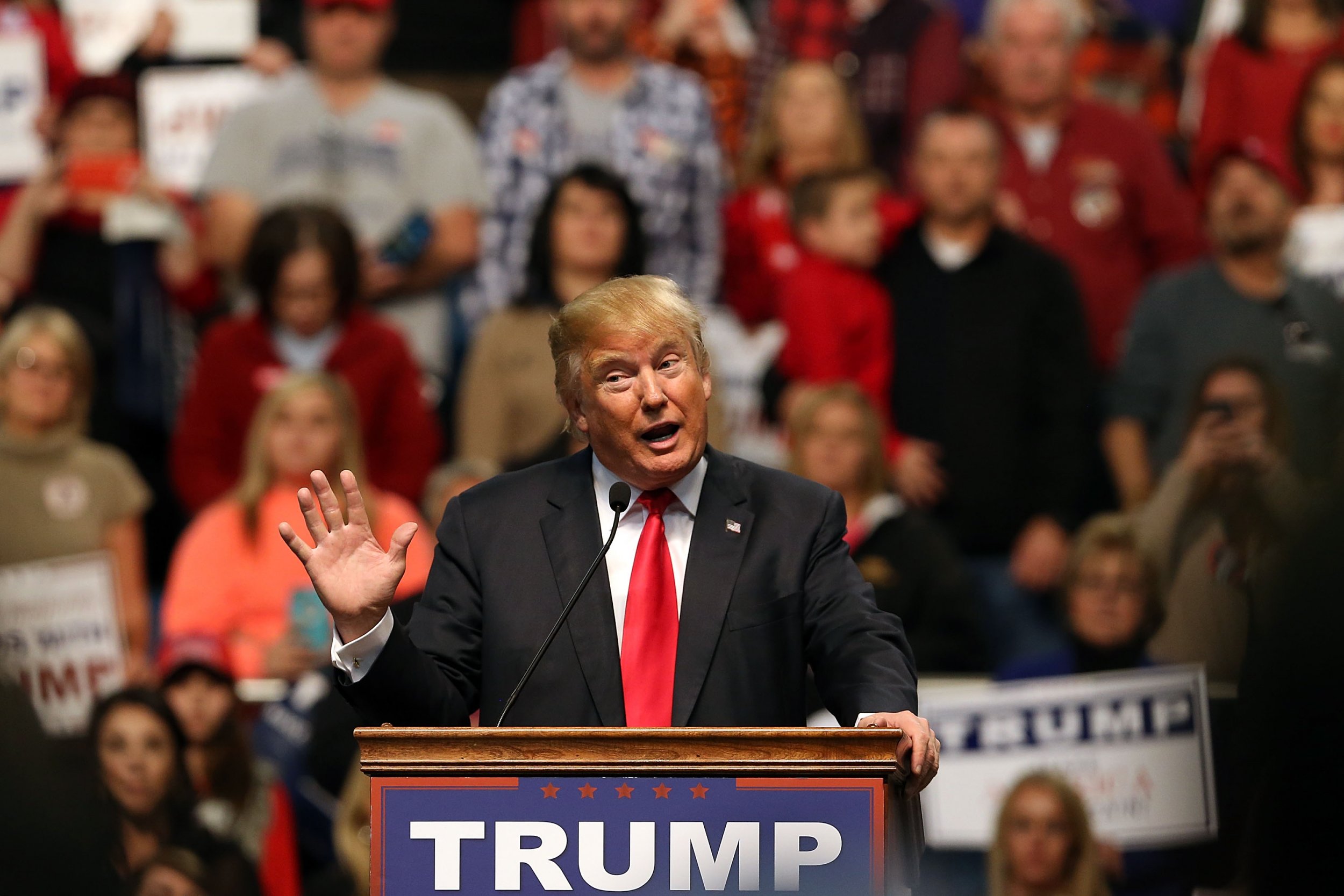 The reality of being one of two potential candidates for the United States presidency seems to be dawning on Donald Trump.
After a campaign trail littered with controversial statements and promises, the Republican presumptive nominee—who has seen off 17 challengers to become the party's only remaining candidate—seems to be softening his tone, in particular on his proposed ban on Muslims entering the U.S.
Trump promised a "complete and total shutdown" on Muslims coming into America in the wake of the Paris attacks in November 2015 and the San Bernardino attack in December 2015, both of which were claimed by the Islamic State militant group (ISIS). "Until we are able to determine and understand this problem and the dangerous threat it poses, our country cannot be the victims of horrendous attacks by people that believe only in Jihad, and have no sense of reason or respect for human life," said Trump in December.
Now, the business tycoon appears to be pulling back from the full weight of that statement. Speaking to Fox News Radio on Wednesday, Trump said that his idea was for a "temporary ban" and added "it hasn't been called for yet." "This is just a suggestion until we find out what's going on," said Trump.
The Republican candidate made the comments in response to remarks by the newly-elected Mayor of London Sadiq Khan, the first Muslim mayor of a Western capital city. Khan told CNN in an interview broadcast on Wednesday that he hoped Trump would not win the election and that his views of Islam were "ignorant."
Trump had previously suggested that Khan could be an "exception" to his ban on Muslims entering the U.S., a proposal Khan has rebuffed.