Donald Trump Won't Survive 'Another Week Like the Last,' Former Superior Court Judge Warns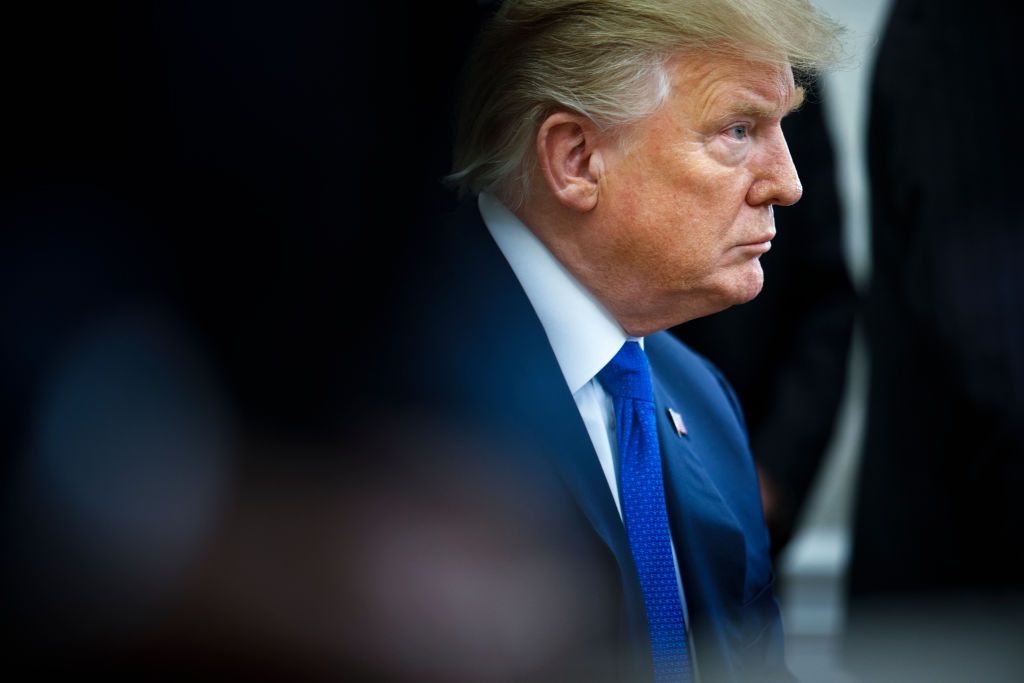 President Donald Trump could yet survive the multitude of attacks and investigations against him, but not if he keeps having weeks as bad as the one just passed, a Fox News analyst and former superior court judge warned.
In a column for The Washington Times, Andrew Napolitano wrote that the past week had been a miserable one for the president.
Napolitano said Trump had been left reeling by a combination of his failed summit with North Korea, embarrassing testimony from his former lawyer Michael Cohen, the start of new investigations by House Democrats into his conduct on the campaign trail and in office, and allegations that he abused his power to grant family members top-secret security clearances.
Trump's summit with North Korean leader Kim Jong Un in Hanoi, Vietnam, proved to be a bust. For all the president's bluster and bragging on North Korea, very little of substance has been achieved since he took office. Last week's summit ended early after what Napolitano described as "pseudo-negotiations" yielded no agreement on denuclearization and sanctions relief.
Though Trump told the media sometimes "you have to walk" away from a bad deal, the failure was nonetheless an embarrassment given how much time, effort and money had gone into organizing a meeting that some experts suggested had been doomed from the start.
While the Hanoi summit crumbled, longtime Trump attorney Cohen appeared before the House Oversight Committee. In his stunning testimony, he called Trump a racist, a con man and a cheat, and implicated him a variety of crimes. Such was the media impact of Cohen's appearance that Trump even claimed it contributed to the failure of the North Korean talks.
In Congress, Trump faces a new wide-reaching investigation launched by the House Judiciary Committee, which has already issued document requests to 81 agencies, individuals and entities connected to the president. Trump has already dismissed the requests, calling the investigation "a disgrace to our country."
The president is also fighting off accusations that he abused his power to force through top- secret security clearances for daughter Ivanka Trump and son-in-law Jared Kushner. According to reports by CNN and The New York Times, he did so despite verbal and written objection from intelligence officials and senior White House staff, including former Chief of Staff John Kelly and former White House counsel Don McGahn.
"The president has serious and powerful tormentors whom he cannot overcome by mockery alone," Napolitano said, suggesting he would need to respond with more than his usual choice of "acerbic tweets…because many of those tormentors can legally cause him real harm.
"He needs to address these issues soberly, directly and maturely," Napolitano wrote. "Can President Trump survive all this? Yes—but not if he has another week like the last one."