Donald Trump Wanted GOP To 'Lose Forever' Without Him—Book
Donald Trump warned Republican leaders during the final hours of his presidency that he would launch a new political party and that without him the GOP would "lose forever," a new book has claimed.
Trump only withdrew the plans after party leaders threatened to stop paying any legal bills he incurred during post-election challenges, and vowing to render a 40 million-strong email list of Trump-supporters "worthless," according to the book.
Its author, ABC News' chief Washington correspondent Jonathan Karl—citing two unnamed sources "with direct knowledge of these events"—detailed the heated exchange in his upcoming work Betrayal: The Final Act of the Trump Show.
"I'm done. I'm starting my own party." Trump allegedly told Republican National Committee (RNC) Chairwoman Ronna McDaniel when she called to wish him farewell during his last flight aboard Air Force One on January 20.
"You cannot do that," McDaniel told the outgoing president. "If you do, we will lose forever."
"Exactly. You lose forever without me," Trump responded. "I don't care."
Trump's motivation, according to the book, was to get back at the 10 House Republican who had voted to impeach him for a second time, and in retaliation for a perceived lack of support in his calls to overturn the 2020 presidential election.
"This is what Republicans deserve for not sticking up for me," Trump told McDaniel in the call on which Donald Trump Jr., was also on the line, the book said.
McDaniel is then said to have tried to convince Trump creating his own party would also destroy him.
"This isn't what the people who depended on you deserve, the people who believed in you," McDaniel said. "You'll ruin your legacy. You'll be done."
Around the same time, unverified rumors that Trump was planning a breakaway party were growing, with Trump promising a comeback as he left the White House.
Trump's threat led to four days of tense debate in the GOP, according to Karl.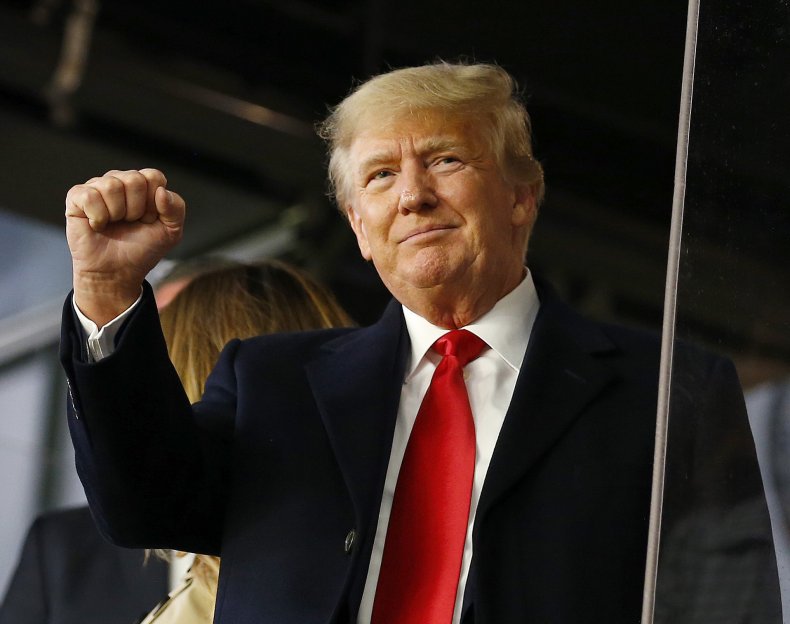 According to an extract from the book: "McDaniel and her leadership team made it clear that if Trump left, the party would immediately stop paying legal bills incurred during post-election challenges."
Four political action committees linked to Trump would go on to spend about $7.9 million on legal fees related to Trump's the 2020 recount and his impeachment fight, Federal Election Commission filings show.
"But, more significant," Karl writes, "the RNC threatened to render Trump's most valuable political asset worthless," referring to his campaign's list of the email addresses of forty million Trump supporters.
"It's a list Trump had used to generate money by renting it to candidates at a steep cost," Karl wrote. "The list generated so much money that party officials estimated that it was worth about $100 million."
Response to the claims made in the book, Trump said: "ABC Non News and 3rd rate reporter Jonathan Karl have been writing fake news about me from the beginning of my political career.
"Just look at what has now been revealed about the Russia, Russia, Russia hoax. It was a made up and totally fabricated scam and the lamestream media knew it. It just never ends!"
McDaniel told ABC News the claims detailed were "false" and that she has "never threatened" Trump.
"He [Trump] and I have a great relationship. We have worked tirelessly together to elect Republicans up and down the ballot, and will continue to do so," she said.