Donald Trump Will Face 'Press Play Trial' in Georgia: Kirschner
Political and legal analyst Glenn Kirschner believes that former President Donald Trump will face what he calls a "press play trial" in Georgia, which he said can be particularly damning.
Kirschner spent most of his legal career working as a prosecutor for the U.S. Army and also worked for a time in the homicide section of the U.S. Attorney's Office. In recent years, he has become a prolific legal analyst for NBC News and MSNBC, as well as an outspoken critic of Trump and his associates.
On Saturday, he appeared on The Dean Obeidallah Show where he discussed with host Dean Obeidallah the latest developments in the case surrounding Trump's alleged election tampering in Georgia. Since February 2021, Fulton County District Attorney Fani Willis has been leading a criminal investigation into Trump's attempts to influence the state's election officials, which included the infamous call where he asked Secretary of State Brad Raffensperger to "find" enough votes for him to reverse Joe Biden's victory in Georgia.
Kirschner reiterated his past optimistic statements about the investigation and said that he believes the former president will face a "press play trial" in Georgia, referencing a type of case he frequently tried in the past that had damning forms of evidence, ultimately leading to an indictment.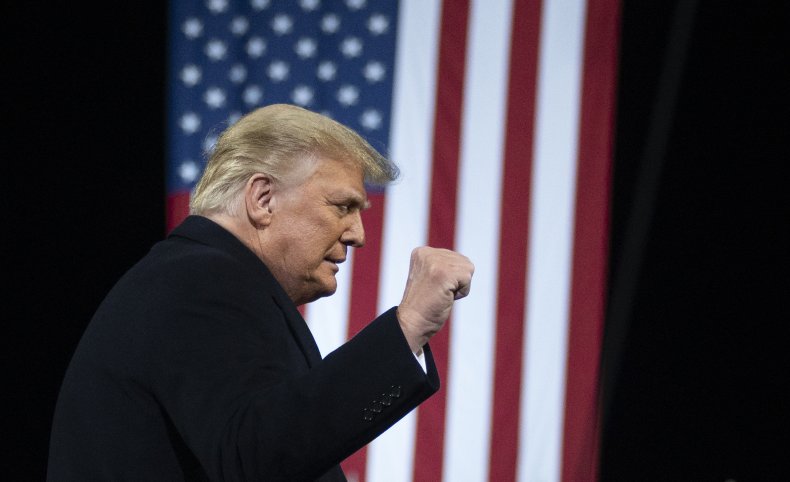 "I think it's inevitable [that the grand jury will indict Trump] given the nature of this report, given prosecutor Fani Willis," Kirschner said. "And Dean, given the dang evidence of guilt. Donald Trump committed the crime on audio tape. I tried RICO cases where we had wire-tapped evidence and I called those 'press play trials.' I pressed play on the old cassette recording machine and the jurors heard the defendant, who is sitting right across the courtroom from them, say, 'Alright I need six kilos, I need four guns, and I need you to kill this dude'...That's what this is."
Kirschner continued: "Now, Fani Willis investigated [the case] exhaustively and aggressively, so it has all the window dressing and the bells and whistles, but it's a press play trial, and Trump will be indicted."
This past Thursday, parts of the Fulton County investigation report were released following a judge's order. They revealed that, in light of hearing significant testimony "from poll workers, investigators, technical experts, and State of Georgia employees and officials," the grand jury in Fulton County found "by unanimous vote" that no widespread voter fraud took place in Georgia during the 2020 election that could have impacted its results, as Trump and his allies have consistently claimed.
"Glenn is a notorious trafficker of wild conspiracy theories and dubious legal analysis," a spokesperson for Trump told Newsweek in response to Kirschner's comments. "I would expect nothing more from a clout-chasing MSNBC contributor who has been shunned by the legal community at large."
Updated 02/19/2023, 6:13 p.m. ET: Added response from Trump spokesperson.