Donald Trump Said to Win Michigan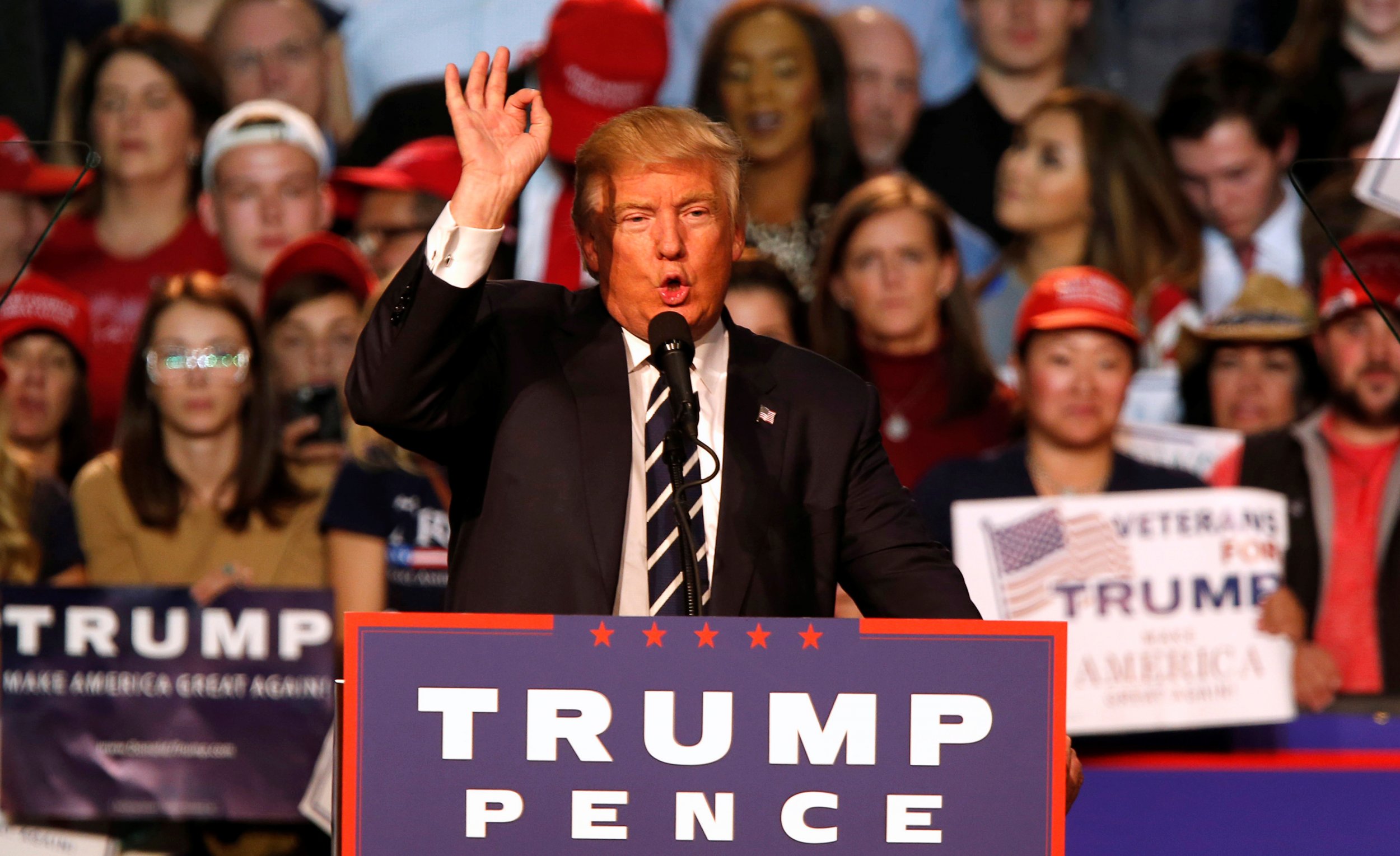 According to the Board of State Canvassers, Donald Trump officially won Michigan as of Monday afternoon, almost three weeks after his stunning victory in the presidential election. The Republican businessman won the state's 16 electoral votes with a 10,704-vote margin over his Democratic rival, Hillary Clinton.
Related: Why Hillary Clinton is being pushed to challenge election results
Trump thus is the first Republican to win the Great Lakes State since George H.W. Bush in 1988. The 2016 race was the closest presidential election there in more than 75 years, the Associated Press reported.
The official declaration that Trump won the state means the other candidates have a Wednesday deadline to file for a recount. Green Party candidate Jill Stein is expected to do so: She has hired former state Democratic Party Chairman Mark Brewer as her lead attorney, The Detroit News reported.
On Friday, Stein filed for a recount in Wisconsin, and earlier on Monday she requested one in Pennsylvania. Trump also narrowly won both of those two key swing states.
While the president-elect has called Stein's effort a "scam"—despite saying during his campaign that he would challenge the results if he lost—the Green Party candidate has denied trying to undermine his victory. Instead, she said her push is aimed at assessing the integrity of the U.S. voting system. The chances of the outcomes changing are slim, though, because of Trump's margins of victory in those three states.
Meanwhile, Clinton's campaign has said it will support efforts in Wisconsin and the other two states if the recounts happen. She won the popular vote, but lost the electoral vote to Trump. The real estate mogul has claimed, without offering any evidence to back it up, that he would have won the popular vote if millions of illegal voters hadn't cast ballots for Clinton, who is being pushed by professors and lawyers to challenge the results. J. Alex Halderman of the University of Michigan is one of those who wants her to do so, and he posted a message online last week advising Clinton to file for an examination of the physical evidence to erase some of the country's doubt about the outcome.
More than 253,000 Americans have signed an online petition calling for an audit of the electronic results against the paper ballots.
Read more from Newsweek.com:
- Everything to know about the Clinton-backed recount effort
- Where gun control won—and lost—in the election
- How to fix the Electoral College system