Donors Pledge $250 Million to Fight Boko Haram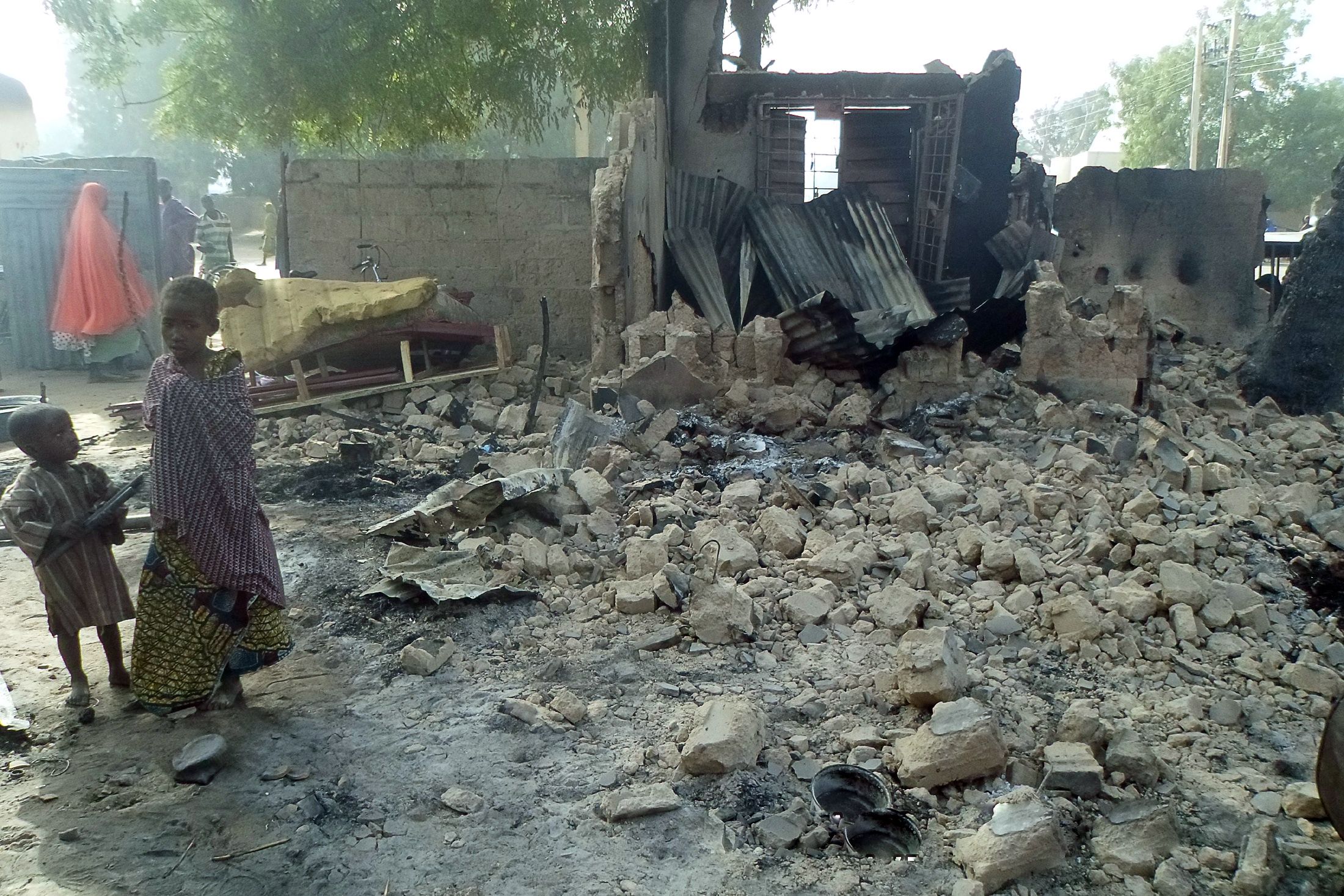 Donors including Nigeria and the European Union (EU) have pledged $250 million to fight Boko Haram.
The Nigerian militants have waged a six-year insurgency in northeast Nigeria and, in the past year, have stepped up their attacks in neighboring states including Cameroon, Chad and Niger. More than 17,000 people have been killed and 2.6 million displaced by the conflict.
Nigerian President Muhammadu Buhari claimed in December 2015 that his military had "technically" defeated the militants, but they have responded with a series of deadly attacks. Boko Haram suicide bombers and fighters attacked the northeastern village of Dalori on Saturday, killing more than 80 people and firebombing homes.
The pledges were made at the conclusion of the African Union (AU) annual summit, on Sunday, according to AFP. Nigeria promised $110 million and the EU put forward 50 million euros ($54.5 million), with the U.K. and Switzerland also pledging funds, according to AU Peace and Security Council chief Smail Chergui. Chad's President Idriss Deby, who took over as chairman of the AU from Zimbabwean President Robert Mugabe at the summit, said the pledges show "our firm commitment in the fight against terrorism."
Buhari has made eliminating Boko Haram—which pledged allegiance to the Islamic State militant group (ISIS) in March 2015—a key theme of his presidency, giving the Nigerian military a December 2015 deadline by which to reclaim all Nigerian territory held by the militants. While Boko Haram has lost much of its territory and been pushed back into their northeastern stronghold of Borno state, the group's fluidity means it has been able to regroup and launch guerilla attacks abroad. A market in Cameroon's Far North region was hit by four suicide bombers on January 25, killing around 25 people in a suspected Boko Haram attack.
An 8,000-strong regional force consisting of troops from Nigeria, Cameroon, Chad, Niger and Benin was established in March 2015 with the aim of improving cooperation in fighting the militants.
Chergui praised the work of the Nigerian military and others in wrestling territory back from the militants at the conclusion of the AU summit. "Great results have been achieved and we must consolidate these gains," said Chergui.