Dr. Oz Mocked Over 'Wegners' Groceries, Shopping Habits
Dr. Mehmet Oz, TV medical personality and Republican candidate for U.S. Senate in Pennsylvania, was lambasted online for a video in which he flubbed the name of a grocery store while attempting to highlight food prices.
The video was originally shared in the spring, when inflation and rising costs began to dominate news cycles. In it, Oz claims to be doing grocery shopping for his wife, and at one point appears to mix up the names of grocery chains Radner's and Wegmans, saying that he is shopping at "Wegners." He also mentions trying to shop for "crudité," a platter of vegetables typically served with sauces. Based on the video, he appeared to be at a Radner's store.
The video resurfaced on Monday, with Twitter users quote-retweeting a post from left-leaning pundit Ron Filipkowski to mock Oz. In particular, users highlighted the name mix-up and reference to crudité to claim that the video was a performative attempt to appear relatable to middle-class voters.
"The ridiculous performance artist that is Mehmet Oz pretends he is grocery shopping for his wife," Filipkowski tweeted about the video on April 6. "With someone filming."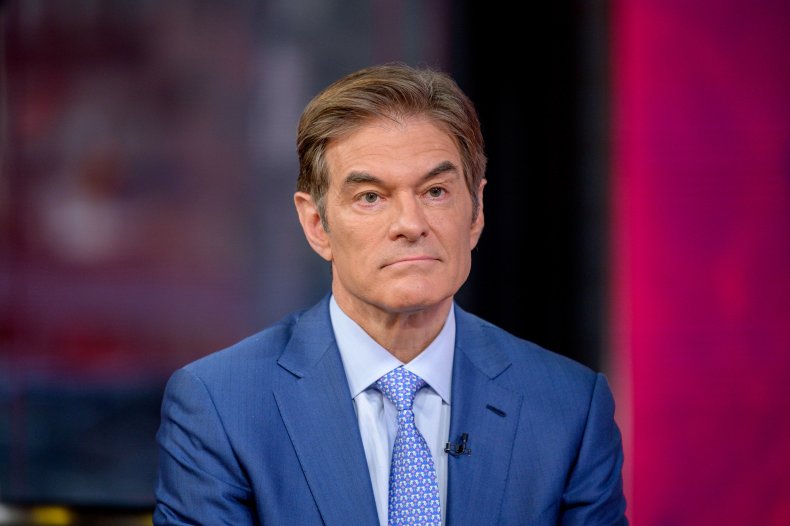 The video was notably referenced by John Fetterman, the lieutenant governor of Pennsylvania and Oz's Democratic opponent in the Senate race. In his own tweet, Fetterman mocked Oz's use of the term crudité, which he claimed Pennsylvanians have a simpler term for.
"In PA we call this a... veggie tray," Fetterman tweeted, later celebrating the fact that "Wegner's" was trending on Twitter thanks to the video.
"Just Oz doing some quick grocery shopping at "Wegners", a store that doesn't exist because he means Redners or Wegmans," comedian Steve Hofstetter tweeted. "Next on 'Fraud, with @DrOz', learn about the second quarter in a Flyers game and how many home runs the Steelers hit!"
"'It's yer old pal Mehmet Lunchpail gettin' my shop on at the FoodSuper uh, MarketFoodPlace, buying veggies to bring back to one o my many homes for my in-home kitchen staff to make crudités out of, just like you do, uh, fellow Regular People,'" actor and comedian Patton Oswalt tweeted, mocking Oz for seemingly being out of touch.
"Classic asparagus and salsa crudité," MSNBC host Chris Hayes tweeted.
Fetterman and Oz are campaigning for a U.S. Senate seat that is being vacated since Republican Pat Toomey declined to seek a third term. Fetterman, one of the most vocal progressive Democrats on the national stage, has consistently led Oz in polls, with FiveThirtyEight giving him a 10-point lead as of August 4.
Newsweek reached out to Oz's campaign for comment.