Congo Opposition Calls for Strike as Election Delay Looms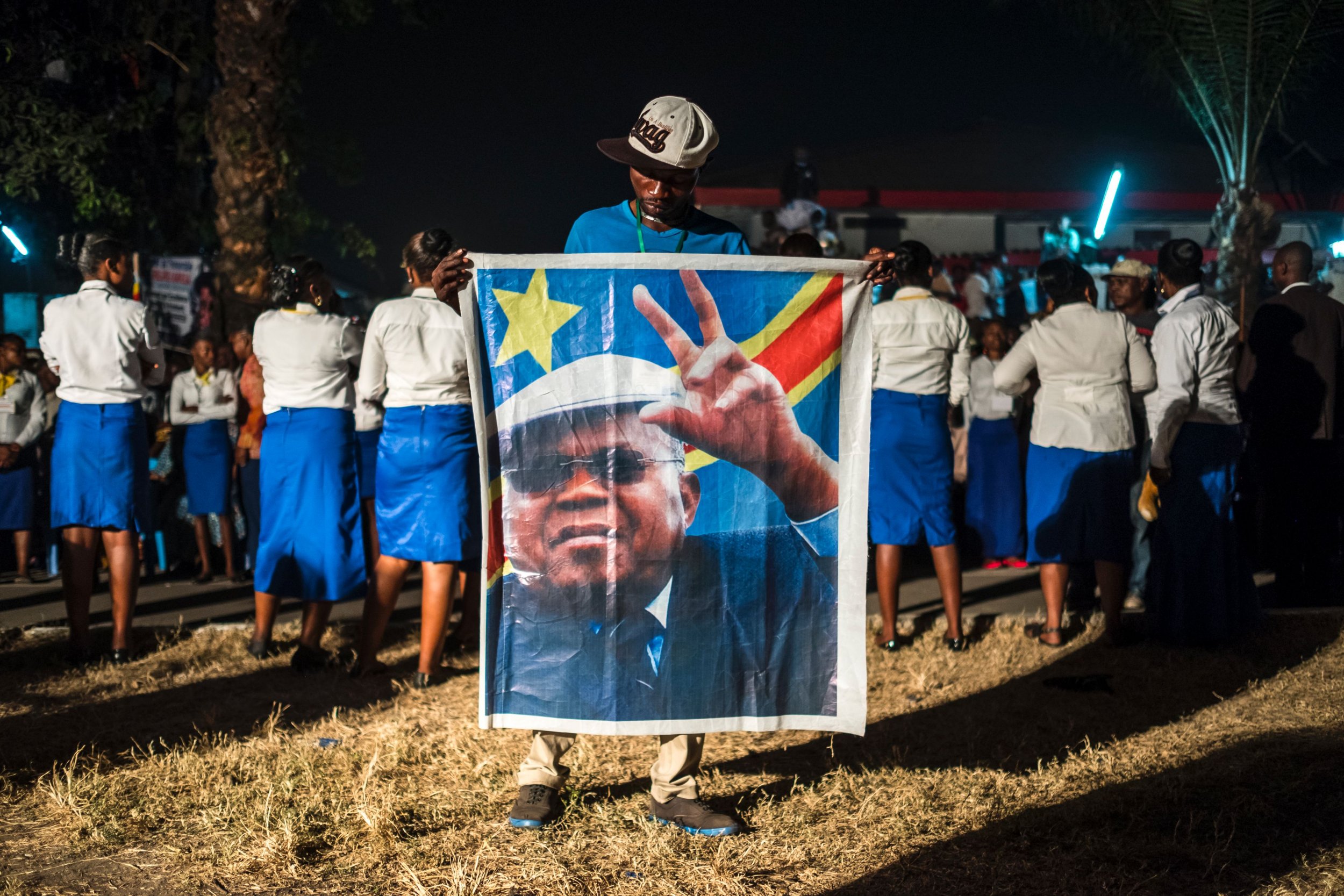 Congo's main opposition alliance has called for a general strike Tuesday after the country's electoral commission hinted that elections scheduled for November would not take place until 2017.
Democratic Republic of Congo (DRC) President Joseph Kabila is due to step down in December following the scheduled elections, as he has served two consecutive terms in power.
But the electoral commission announced Saturday that voter registration would not be complete until July 2017, clearing the way for Kabila to stay in power, at least temporarily. The country's highest court ruled in May that Kabila could remain in place until a new leader is elected.
The opposition coalition, headed up by veteran politician Étienne Tshisekedi, said that it would not take part in a national dialogue on a new electoral timeline—due to begin Tuesday—and called for a general strike on that day instead, AP reported. A villes morts—or "dead cities"—protest was held in the capital Kinshasa in February, warning Kabila against attempting to stay in power.
"The necessary requirements for holding a dialogue have not been met," said Tshisekedi in a statement emailed to Bloomberg. "We call on all of our people to mobilize as a single man to thwart this umpteenth abuse of power, by observing a general strike."
The coalition, which also includes Moise Katumbi—a popular businessman and football club owner who has declared himself a presidential aspirant—also demanded that the African Union's mediator in the electoral process, Edem Kodjo, step down due to alleged ties with Kabila's government.
Kabila said earlier in August that a revised electoral timetable would only be published once the registration of voters was complete. The government has also indicated that it would prefer to hold local and provincial elections prior to the presidential vote.
Opposition politicians fear that Kabila may seek to amend the country's constitution in order to be allowed to stand for a third term in power. In neighboring Rwanda and Republic of Congo, the presidents of both countries held successful referendums in 2015 that would enable them to stand for re-election. Denis Sassou Nguesso was re-elected as president of Republic of Congo in March, while Rwanda's Paul Kagame looks likely to stand in the country's 2017 election.