Drone Shows Could Be Alternative to Fourth of July Fireworks in Wildfire-Affected States
West Coast cities affected by the recent wildfires have found an alternative to fireworks for the Fourth of July: drones.
Following Newsweek's coverage of fires in California, states on the West Coast have confirmed over 50,000 acres of land have been destroyed. The fires have affected livestock and resulted in yellow fog warnings. People are being urged to stay inside of their homes while authorities attempt to contain the fires.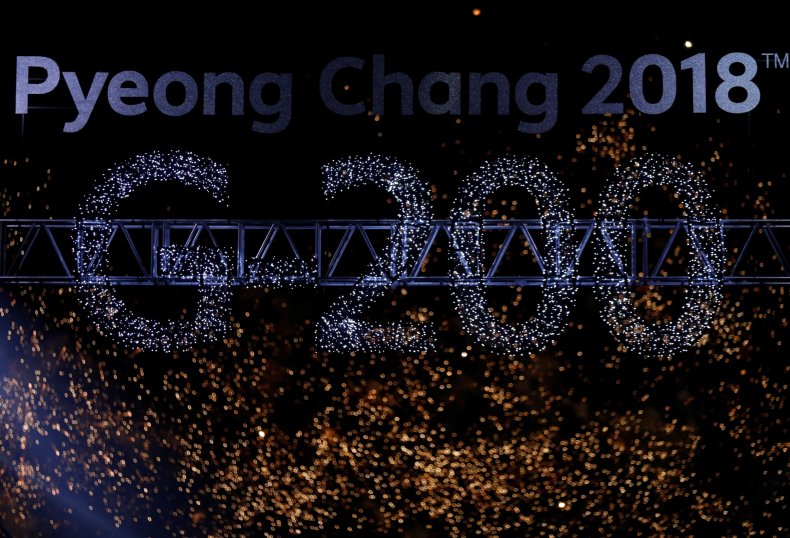 Compared to fireworks, drone shows are less likely to cause a forest fire. A substitute for noise, a multi-sensory experience, and often synchronized to music, drone shows are animated and able to move in ways that fireworks can't, and they began with Disney using them for special effects. Drones could have lights attached to them or be manufactured with them included, and then programmed to fly in patterns that form words or symbols specific to the event. Drone shows were also recently featured at the Opening Ceremony for the 2018 Winter Games, and celebrities like Lady Gaga have used them, too, according to a USA Today report.
Unlike fireworks, drone shows are choreographed to avoid power lines and lessen the chances of an electrical fire occurring. Some drones come with an emergency shutdown system that will force the drone to return to a pre-programmed location. If a drone malfunctions or hurts flying birds, it's easy to bring down a production. That includes instances where the drone causes danger to the equipment or the people watching it, said sales and marketing director Reyna Price of the Great Lakes Drone Company.
"We're glad we can offer an alternative option," said Price. In preparation for a show in Aspen, Colorado, Price said the approximately 14-minute production would feature formations of an eagle and a flag. "It's something new, and you don't really know what's coming next. It sort of gives the audience the 'big wow' in the sky."
Prices for these shows range from $5,000 for 25 drones to at least $80,000 for 100 drones. "It can be comparable to fireworks," said Price. "The more you want the more it costs."
There are other benefits to drone shows. They're relatively quiet and might be a way for veterans to enjoy the show, even if they suffer from post-traumatic stress disorder. The company Intel will be underwriting a show at the Travis Air Force Base outside of San Francisco. Drone shows' lack of noise also means they won't scare dogs.