'Dunkin' Runs on Call-Outs': Worker Stressed by Understaffing Sparks Outcry
A video from an understaffed Dunkin' Donuts has gone viral, prompting an outcry over the working conditions that have driven food service workers to leave their jobs in droves.
Dunkin' employee Kaliah Hodnett recorded her distraught coworker in a TikTok video shared last week. The post has amassed 1.7 million views in five days.
"When you get 3 call-outs and 2 people quit all in the same day," Hodnett captioned her video. The footage showed her coworker, whose face was manipulated by a crying filter, standing in the office of a Dunkin' restaurant.
Hodnett added hashtags that said "I hate my job" and "Dunkin' runs on call-outs."
The record number of Americans quitting their jobs since the start of the COVID-19 pandemic has been termed "The Great Resignation." Quitting rates have continued to soar this year, with over 4.5 million people leaving their jobs in March. Workers in hospitality and food services quit at a rate of 6.1 percent that month, double the national average rate, according to data from the Bureau of Labor Statistics.
Restaurant staff cited low pay as their leading motivation to leave, according to a 2021 study by Joblist. The other most common reasons were the desire for a new career, a lack of benefits, difficult customers, long hours and rigid schedules and potential exposure to COVID-19.
Over the weekend, an IHOP server had to deal with a violently aggressive customer who threw a fit over "slow service" at the understaffed restaurant. Earlier this month, the CEO of a Texas-based restaurant chain allegedly directed employees to manipulate job reviews on Glassdoor and Indeed due to its shortage of workers.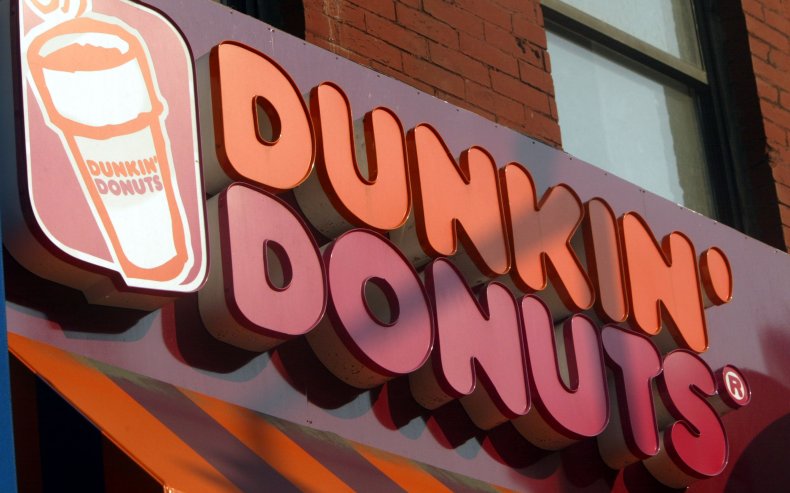 A Sympathetic Audience
Viewers of Hodnett's video decried the conditions suspected to drive such a high number of absences from her Dunkin' restaurant.
"Service Industry people are [mistreated] by the corporations and by the consumers. Underpaid, understaffed and don't really get breaks anymore," lamented a commenter.
Another viewer posited that five absences in one day do not happen by accident. "Seems like an employer issue," they wrote. "One is unfortunate. Multiple is a pattern."
Several comments empathized with the worker, guessing that she was a manager who received the calls about call-outs and resignations and was forced to mitigate the consequences.
"As a manager it's stressful [because] I don't want my crew to be stressed or overworked [because] others don't want to work," said a viewer who understood her situation.
Another added, "Awe I can totally relate (hugs) try screaming in the freezer it helps."
Newsweek reached out to Hodnett for comment.