Dwayne Johnson's Rock: Meet Dany Garcia, the Woman Behind Hollywood's Highest Earner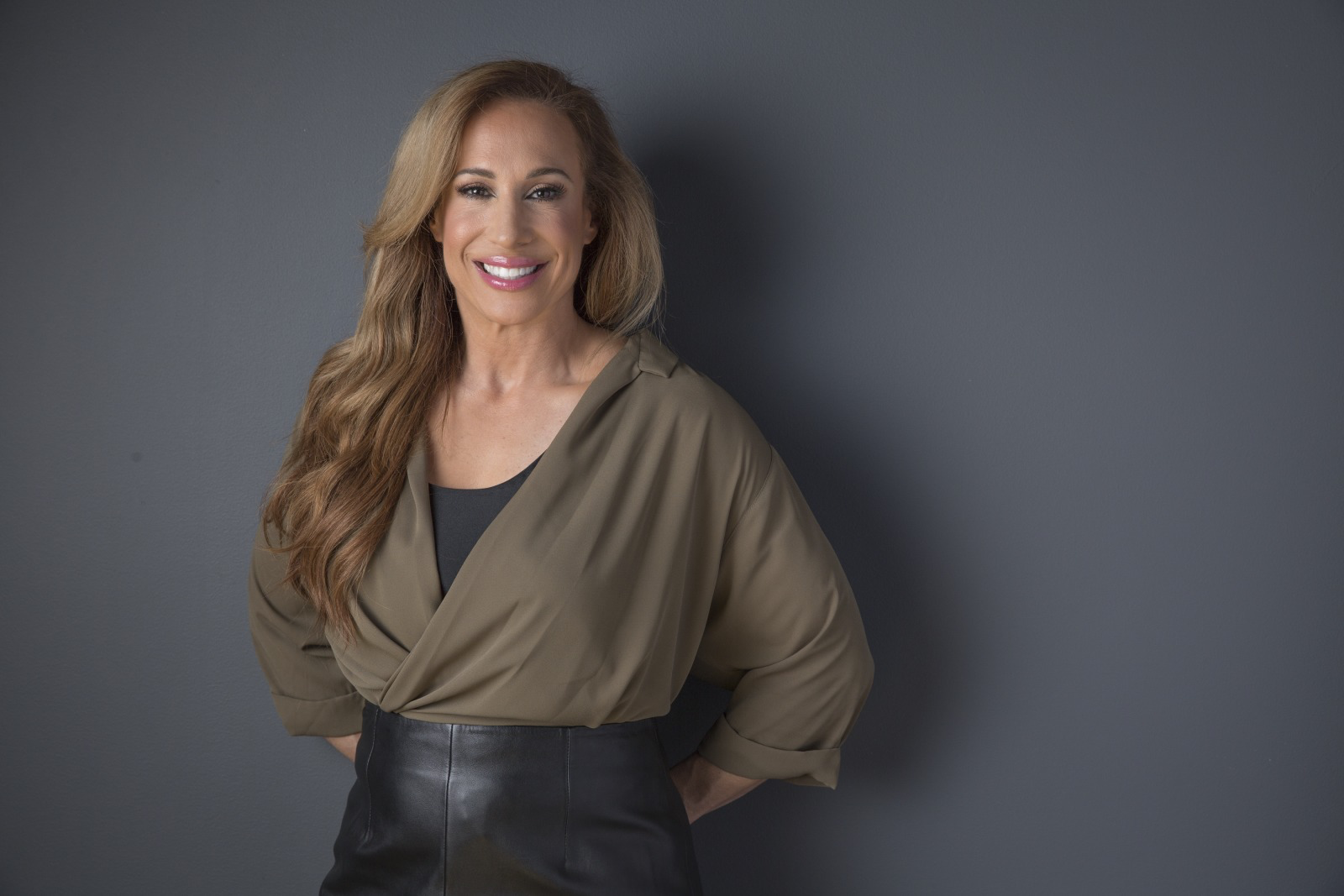 When Dwayne "The Rock" Johnson was named Hollywood's highest paid actor of 2016 by Forbes, earning $64.5 million in the 12 months to June, it was no fluke. His career has been so meticulously managed that nothing is left to chance. Not his film choices, ranging from 2015 disaster epic San Andreas to this summer's buddy action comedy Central Intelligence. Not his transition into television in HBO's well-reviewed sports dramedy Ballers. And certainly not his ample social media presence through which he entertains 130 million followers with pictures of his dog Hobbs and videos of his baby daughter Jasmine.
As Herculean as he is in stature, no one man—not even Johnson—can achieve elusive membership into Hollywood's upper echelon of top earners on his own. Behind Johnson is a 15-strong team at Los Angeles-based talent agency William Morris Endeavor (WME) working solely on his interests. Leading the charge is a woman who he counts not only as his long-time manager, but one of his closest confidantes and his producing partner: Dany Garcia. She also happens to be his ex-wife.
"The title of world's highest paid actor is a testament to the brilliant execution of a shared vision by an amazing group of individuals and an iconic star," Garcia tells Newsweek. "I'm so proud of everyone and it is truly so well deserved."
In truth, Garcia may be downplaying her own efforts. Without her intervention, Johnson may not have been at the top of Forbes' list—or on it at all. It was Garcia who helped revitalize his flagging career amid a rut of ill-advised family-oriented films that saw Johnson, at his lowest ebb, don a pink tutu in 2010 fantasy comedy The Tooth Fairy. The image couldn't be further from the ripped WWE champion wrestler he had once been.
"It was like, what does a Hollywood star look like? It didn't look like Dwayne Johnson," Garcia explains of the star's early tribulations in the movie business after transitioning from WWE to Hollywood permanently in 2003. "He was like: 'Okay, I need to conform. Maybe, I'm too big.'" Normally weighing somewhere between 260 and 270 pounds, Johnson had dropped to an unusually low 230 pounds for 2007's Disney caper The Game Plan. "He was so slim," says Garcia. "He dropped down to sort of embrace 'this is what a Hollywood actor does.' But it wasn't feeling great."
In the wake of The Tooth Fairy, three key things happened. Firstly, Johnson formally asked Garcia, a business and finance executive who had already been immersed in his work life for much of his career, to take over his management. Secondly, they dropped the Creative Arts Agency (CAA) and joined WME. And, finally, Johnson—with Garcia's support—decided he was going to stop trying to conform to the archetypal Hollywood leading man.
"We had a movie come out called Faster [in 2010] at the tail-end of his CAA run. It was a small but important movie because the decision was made that he would be himself from this point on; he was going to train the way he trained, eat the way he eats. He was going to make Hollywood make room for him instead of trying to fit himself into Hollywood."
The overhaul paid off. Johnson starred in a succession of franchise sequels—the fifth Fast & Furious film, Journey 2: The Mysterious Island and G.I. Joe: Retaliation—that were all financially lucrative. The actor's streak earned him the ubiquitous moniker "franchise viagra," coined by G.I. Joe director Jon Chu. "I take the joy of this," Garcia says with a bemused chuckle. "Once we went into 'franchise viagra' forward—Journey 2 and Fast Five—that's my run in the point position." Since then Johnson has regularly notched accolades from the likes of Forbes, including being named 2013's highest-grossing actor thanks to the collective grosses of Furious 6, G.I. Joe and Pain & Gain.
Johnson and Garcia could very well be content with his $64.5 million earnings in the last year but that would belie their—as Garcia puts it—"huge appetite." The pair have a carefully calculated plan for Johnson's career that will position him not just as Hollywood's action star of choice, but allow him to cross over into other genres. HBO dramedy Ballers, in which he plays Spencer Strasmore, a retired NFL player turned in-demand sports agent, and action comedy Central Intelligence, that saw the actor as an emotionally-stunted CIA agent, are the beginnings of those efforts.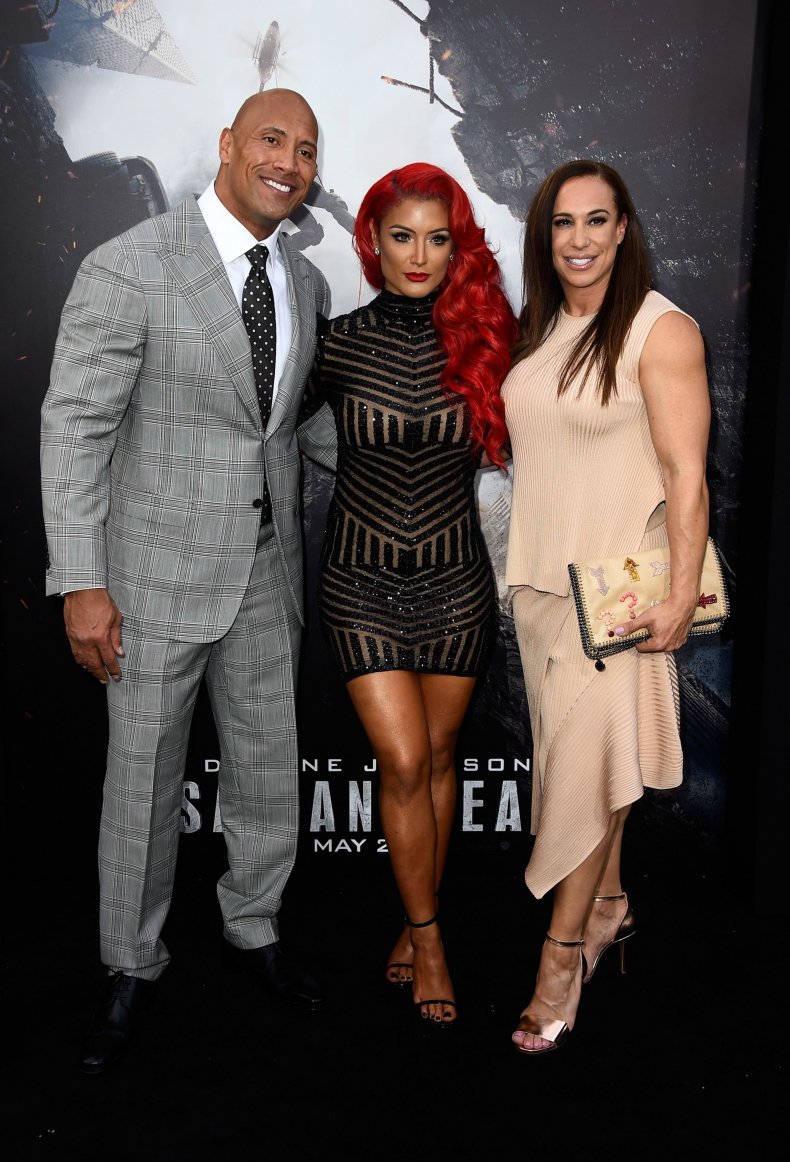 "It's a little bit abrupt if… let's use Arnold Schwarzenegger, for example. We have Arnold Schwarzenegger back in the heyday doing all these massive action films, and then if he was to show up in an independent dramatic piece with a high-end director, people would be like what? He hasn't earned that right," Garcia explains. "He hasn't earned the right to transition into that, so now you're doing a disservice to Arnold, and a disservice to the project and the film. Ballers is 30 minutes, it's a more controlled storyline, there's not fantastical explosions; Dwayne gets to have that range [in his performance]. In this last year, the choices have been very deliberate… Central Intelligence, it's a comedy but he had some tremendous moments of vulnerability that created more range for him." So, when Johnson eventually does try his hand at a more dramatic role, or a prestige film, "it'll be an elegant landing. It won't be shocking."
The success of their business relationship, which now includes jointly running their own production company, Seven Bucks, formed in 2012, is all the more curious given the breakdown of their personal relationship. Theirs may be Hollywood's most fruitful divorce. "We always talk about how what we had makes a great partnership to rule the world but not so great for a marriage," jokes Garcia.
The pair met as students at the University of Miami when he was 18 and she was 21. They married in 1997 but split a decade later, finalizing their divorce in 2008. Just how have they managed to remain not only amicable, but thriving in each other's lives? "That's the magic question everyone asks… that's the secret," Garcia laughs. The key, it seems, is they are a close knit family unit—and that not only extends to Simone, their 15-year-old daughter together, but their new paramours. For Garcia, that is bodybuilder husband Dave Rienzi, and for Johnson, his long-time girlfriend Lauren Hashian, with whom he welcomed daughter Jasmine in December 2015.
"What brings the magic is the perspective from Dave and Lauren," Garcia explains. "They're focused on family, they have so many of the same virtues [as we do]. My husband is very confident and calm… he was never perturbed by who was my former husband. That means nothing to him. He's about the quality of the person. There's a tremendous amount of respect. When people say: 'How do you do it all?' It comes down to respect."
Arriving at this harmony didn't occur overnight. "There was a commitment to, okay, well, we're no longer married and we must work closely together, so I have to be as excited about him as anything for authenticity," says Garcia. "We took the time to clean up the areas we weren't communicating in the right way. We took a year after our divorce to really clean up." As Garcia tells it, their relationship now is so strong that they never "run into disagreements" in the office. Not ever? "Having different points of view is vital to what happens inside Seven Bucks and the Garcia Companies, my holding and management firm. One of the traits I admire about Dwayne is he's never attached to how we get to an answer, or who gets the answer—he just knows we're going to get the answer. He always says: 'Okay, we don't have it today but I know we're going to get there.' That's a common phrase within the walls."
In early September, Johnson, Garcia and their small team of executive employees at Seven Bucks meet at their offices in Ft. Lauderdale, Florida, for their annual two-day "summit." Johnson, as he is prone to do with all aspects of his career, documents the meeting on his Instagram page with a lengthy caption espousing the collaborative spirit of his team. His comments echo Garcia's own. The actor writes: "We'll continue to put in the work to always deliver quality for the audience through our company's ethos that's written on the whiteboard pictured above: 'We never want to just play in the game, we want to change the way the game is played.'"
Two things stand out about this meeting that are impressive and perplexing in equal measure: that there are just seven members of the Seven Bucks team—apropos as that may be given the name—Johnson and Garcia included, and that they can manage to run through their entire slate in just two days. Since forming Seven Bucks four years ago, Garcia and Johnson have spread the company's resources across a multitude of platforms from movies, television, lifestyle and, as of May, digital, with the creation of a YouTube channel fronted by Johnson.
The schedule reads like a Christmas wish list at times, with hugely popular properties including Baywatch, Jumanji, Big Trouble in Little China and Shazam!, a DC Comics superhero movie in collaboration with Warner Bros., among the upcoming films. Garcia says, "We're very comfortable where a lot of people aren't comfortable in taking historical properties and reimagining them. Properties we loved 20 years ago, it's exciting to say: how can we bring this to a new audience? How can we add more depth? What can we do with technology today?" On the television side, Ballers has been renewed for a third season at HBO and Seven Bucks is also working on a documentary for the premium cable network, as well as a scripted series, Muscle Beach, for USA Network. The entertainment shingle's new Seven Bucks Digital Studios, meanwhile, has pledged to release two new YouTube videos every week, year-round.
In total, Garcia tells Newsweek there are somewhere between 65 to 70 projects on the boil at present across various mediums. "I like to think of it as a 2.0 version of creating business. Media is so fluid, you don't need bricks and mortar. But you do need creativity, passion, relationships and reach."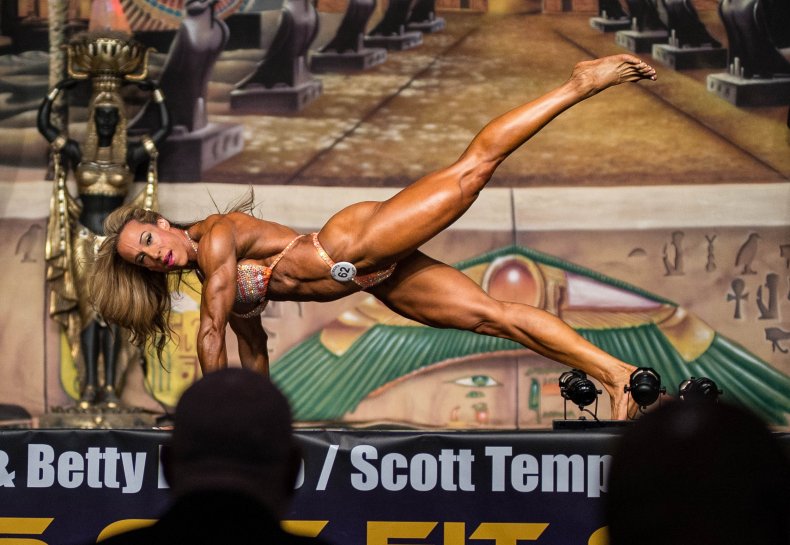 Aside from Johnson's small screen appearance in Ballers, Seven Bucks is also disrupting the way Hollywood has traditionally marketed cinema. Garcia and Johnson have tapped into his enormous social media reach—65 million followers on Instagram, 57 million Facebook fans and a further 10 million on Twitter—to "eventize" their film productions. An upcoming movie remake of 1990s TV show Baywatch is the perfect example. During production, Johnson posted behind-the-scenes videos and pictures from the set on an almost daily basis, creating fan awareness around the film over a year before it opens in theaters in May 2017. "It is absolutely vital," says Garcia. "We have pioneered the move to eventize filmmaking. A movie is a living, breathing thing… how do you allow an audience to dive deeper instead of just what happens for those two hours? You can utilize the channels of your talent, to let them understand the process and enjoy the camaraderie and the challenges. So if there's a scene that was really challenging or so much went into it, the audience remembers a year ago: 'I remember that day, they went 24 hours…' and it has even more meaning."
Garcia believes this gives Seven Bucks' productions an edge in an increasingly crowded entertainment marketplace where film studios, television networks and streaming platforms are all vying for attention. "You have to earn the right [to be seen]. It's more powerful than a glossed-up trailer because an audience knows that with a glossed-up trailer, the studio has packaged it to create an emotional moment. When you have a talent eventizing their movie, you're seeing why it's so important to them—and you have an audience that is rooting for them and hoping it comes out well."
Raising the lion
In the early 1990s, while Johnson was on a football scholarship at the University of Miami, Garcia was enrolled at the college's business school, honing the shrewd acumen that has gotten them both to where they are today. She graduated in 1992 with a degree in international marketing and finance and began working in the money sector. Garcia was a vice president at investment firm Merrill Lynch, Pierce, Fenner & Smith before leaving to set up her own wealth management firm. Early into Johnson's career as a rising star in WWE, Garcia was "extremely comfortable speaking to the WWE leadership and executive team" about everything from his contracts to his future in the company. She credits WWE's chairman Vince McMahon, an astute businessman with a vicious reputation, depending on who you ask, with helping her grow her own skills. "He has taught me some amazing lessons that we use [today] as far as taking care of the audience and being an audience-driven company. He's helped raise the lion is how he looks at it."
In turn, Johnson continues to return to WWE television when his hectic schedule permits—like April's WrestleMania event. "We have no legal agreements between us," says Garcia. "With Vince McMahon we've always been able to shake hands. That's a very special relationship in this day and age, that we can operate with that level of trust."
So much of Garcia's adult life and career has been tied with Johnson's own. What does she do for herself? Well, firstly, she may be the only female executive in the entertainment industry that can claim to moonlight as a certified professional bodybuilder. She began taking an interest in 2011 after some encouragement from her current husband, and came seventh out of 42 women in her first national competition. She earned her pro card with the International Federation of Bodybuilding and Fitness (IFBB) in 2014, and regularly juggles Hollywood business meetings with competitions.
"Similar to Dwayne, I have been an athlete all my life," she says. "Taking bodybuilding into a professional level was not an opportunity I thought I would have. My husband said to me: 'Why don't do you do this now? There's a new division in bodybuilding.' In bodybuilding there's different divisions; there was one for the larger girls called physique which was perfect for me. I prepped and I loved it."
Johnson is equally proud of her, too. In a statement emailed to Newsweek, the actor said: "Dany Garcia is one of those rare humans. There's a real power that she possesses and that's the power of great balance and influence. When someone is highly successful in our business they become very influential. That influence can sometimes be independent of great balance. To be able to balance all that's on her plate—and it's more than any businesswoman I know: wife, mother, co-owning Seven Bucks, pro-bodybuilder and continuing to build her management company—it's all very impressive."
He continued: "But to balance her great success and influence with an elegant quality is what makes her a rare commodity. Now, you take those qualities and then throw in the magic sauce in our world of business, which is [her] tenacity of a fucking lion to build enterprise, [and] it's game over—and why every studio and network wants to work with her and be in the Seven Bucks business."
For all they have accomplished already, Garcia gives the impression that she and Seven Bucks are just getting started. In November, Harvard University will teach an MBA business class using the production company's rapid growth, as well as her and Johnson's ascent in the world of showbusiness, as a case study.
As for her talent management firm, Garcia again teases the evolution of Johnson as an actor beyond action fare, noting that "in 2019, who D.J. is as compared to now is a very different person." Garcia also continues to expand her repertoire beyond just the Central Intelligence star; in April, she announced that Garcia Companies had taken on a superhuman new client—Batman v Superman's Henry Cavill. After positioning Johnson as Hollywood's highest-paid actor, can she do the same with Cavill?
"Henry has a big appetite," Garcia says. "We've been in a five-month period of time where he's re-strategizing, acquiring property [for his production company Promethean], he's filming [Justice League] now, he's in development for the Superman standalone… he's beginning to expand that world. It's beautifully teed up. In a year from now, or two years from now, he's going to be a force globally."
If anyone can make it happen, it's Dany Garcia.