Dylan Mulvaney Reveals New Ad After Bud Light Fiasco
Dylan Mulvaney has shared a new paid partnership commercial on her Instagram account, amid a continuing backlash over her collaboration with Bud Light.
On April 1, the transgender influencer, 26, shared a video on Instagram in which she revealed that Bud Light had sent her a can with her face on it to commemorate 365 days of her living as a woman. Mulvaney's Days of Girlhood video series, which charts her first year of transitioning, has been a viral success.
The partnership drew condemnation from a number of conservative figures, including Texas Rep. Dan Crenshaw, with many issuing calls for a boycott of Bud Light. Musician Kid Rock reacted by sharing footage of himself opening fire on a stack of Bud Light cans, a move that was emulated by model Bri Teresi.
The furor reflects anti-transgender sentiment that has been growing across the United States, with bills targeting the rights of transgender people being embraced by Republican governors and statehouses across the country.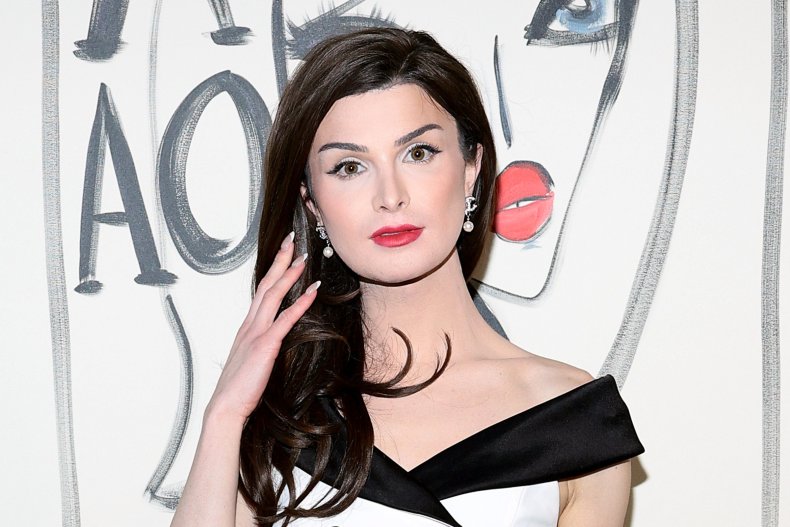 Amid the backlash, Mulvaney slowed down the frequency of her social media posts, particularly those featuring brand partnerships. But the California native was back to business on Tuesday, when she shared a paid partnership ad on Instagram touting a product from K18 Hair—a brand she has worked with in the past.
"God, I wish there was something I could do for all the frizz in my hair," Mulvaney is shown saying while standing in a bathroom with tousled tresses.
"Dylan, try K18's new molecular repair hair oil," boomed an authoritative voice from above, prompting Mulvaney to playfully ask how the product works.
After heat-styling her hair while learning about the product's features, Mulvaney said as the clip came to an end: "Thank you, Mr. Whoever You Are. And love you, K18."
Newsweek has contacted representatives of K18 Hair via email for comment.
The post, which has received more than 38,000 likes in the hours since it was uploaded, has been met with a mix of responses. One Instagram user accused her of "mocking womanhood," while another quipped: "Toxic men will be saying they'll boycott K18 hair oil especially ones that have no hair."
According to the New York Post, Mulvaney has earned more than $1 million through promoting brands on social media. These companies cover everything from fashion and skincare to grocery shopping.
However, it is her partnership with Bud Light in April that has captured headlines, with the collaboration leading to boycotts, derision and furor among conservatives.
At the time, a spokesperson for Bud Light's owner, Anheuser-Busch, told Newsweek that the "commemorative" can was typical of its work with "hundreds of influencers" across its brands "as one of many ways to authentically connect with audiences across various demographics."
The spokesperson added that the commemorative can "was a gift to celebrate a personal milestone and is not for sale to the general public."
Following the criticism and reports of plummeting sales, some Bud Light executives took a leave of absence, including marketing head Alissa Heinerscheid and Daniel Blake, who oversees marketing for Anheuser-Busch's mainstream brands.
In recent weeks, a number of social media users have shared photos and videos of Bud Light on store shelves and at venues in a bid to illustrate the purported success of their boycott of the beer brand.
Mulvaney broke her silence in a video shared on Instagram on April 28. "What I'm struggling to understand is the need to dehumanize and to be cruel," she told her followers. "I don't think that's right. You know, dehumanization has never fixed anything in history ever."
"I'm embarrassed to even tell you this, but I was nervous that you were going to start believing those things that they were saying about me, since it is so loud," she added. "But I'm just gonna go ahead and trust that the people who know me and my heart won't listen to that noise."