Eagles Players Won't Meet Trump, Will Skip White House Super Bowl Party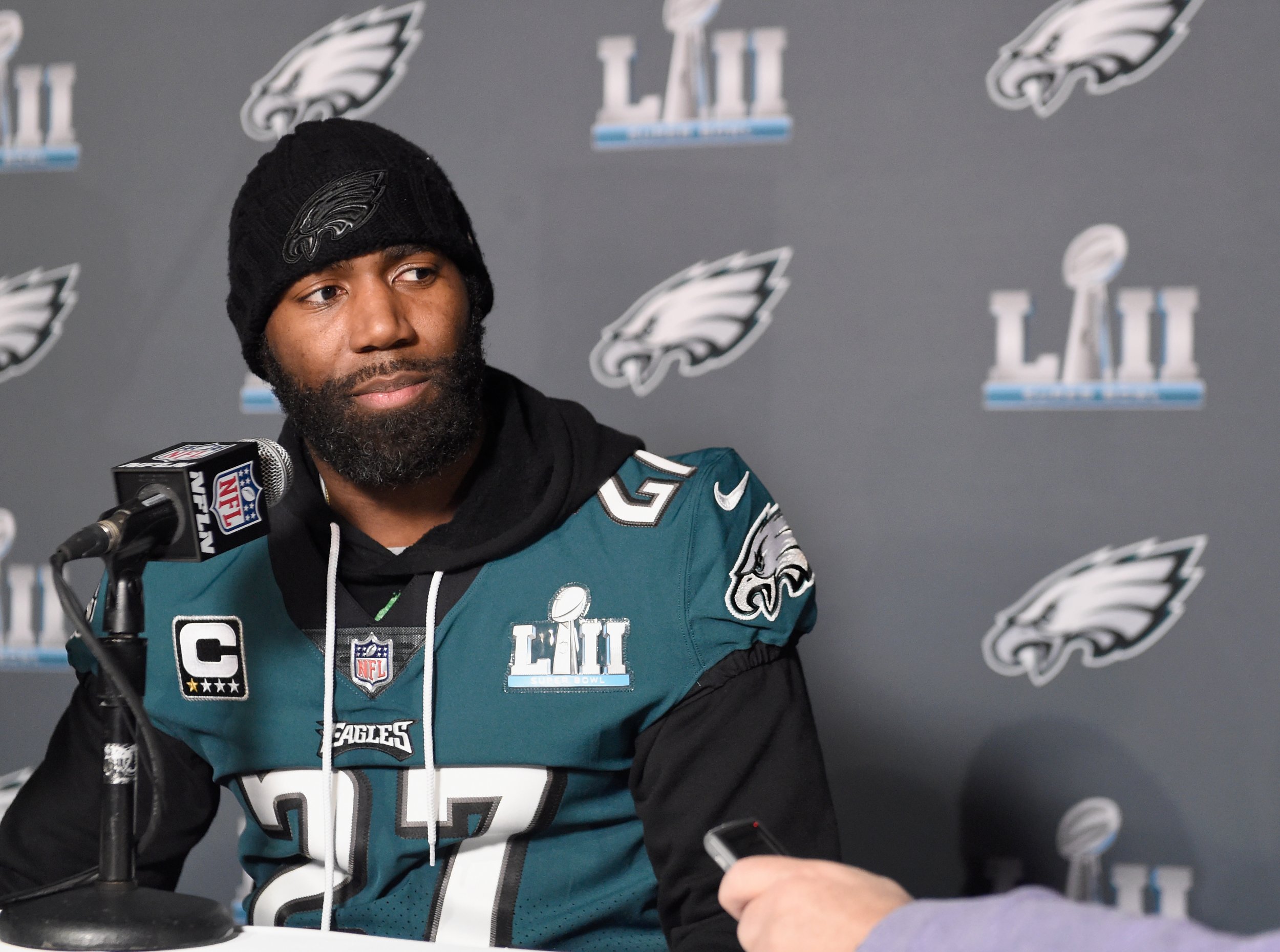 Several players from the Philadelphia Eagles have already said they won't attend the traditional post–Super Bowl victory party at the White House over their opposition to President Donald Trump.
Following the team's historic win against the New England Patriots on Sunday, Eagles safety Malcolm Jenkins, defensive end Chris Long and running back LeGarrette Blount have explicitly said they will not meet with Trump at the White House, CNN reported.
Related: Secret Super Bowl security documents found in commercial airplane seat by CNN employee
At the same time, players like wide receiver Torrey Smith have effectively ruled themselves out of attending given their stance on the Black Lives Matter movement and Trump's opposition to players taking a knee to protest during the national anthem.
Since September, Trump has waged a personal war against protests of racism in the NFL. His persistent intervention in the sport, criticizing players who take a knee and the NFL owners who allow them, has sparked a backlash in the sport and further protests on the field.
On Sunday, ahead of the Super Bowl, Trump released a statement urging players to "proudly stand for the anthem." He later congratulated the Eagles on their victory.
"Nah, I personally do not anticipate attending," Jenkins told CNN's New Day, while Long said a week before the Super Bowl that he would not be going. "No, I'm not going to the White House. Are you kidding me?" he asked.
Jenkins and Smith, who raised their firsts in a black power salutes during the national anthem, have been outspoken critics of the president.
"We read the news just like everyone else," Smith said on Wednesday. "You see Donald Trump tweet something... We have those conversations in the locker room, just like everyone else does in the workplace."
"We're not protesting the anthem. It's a protest during the anthem. I understand why people are mad, or may be offended when someone takes a knee. My father, when he dies, is going to be buried with an American flag draped around his casket, being that he served in the Army," he explained.