EastEnders' Peggy Mitchell Dies in Poignant Suicide Scene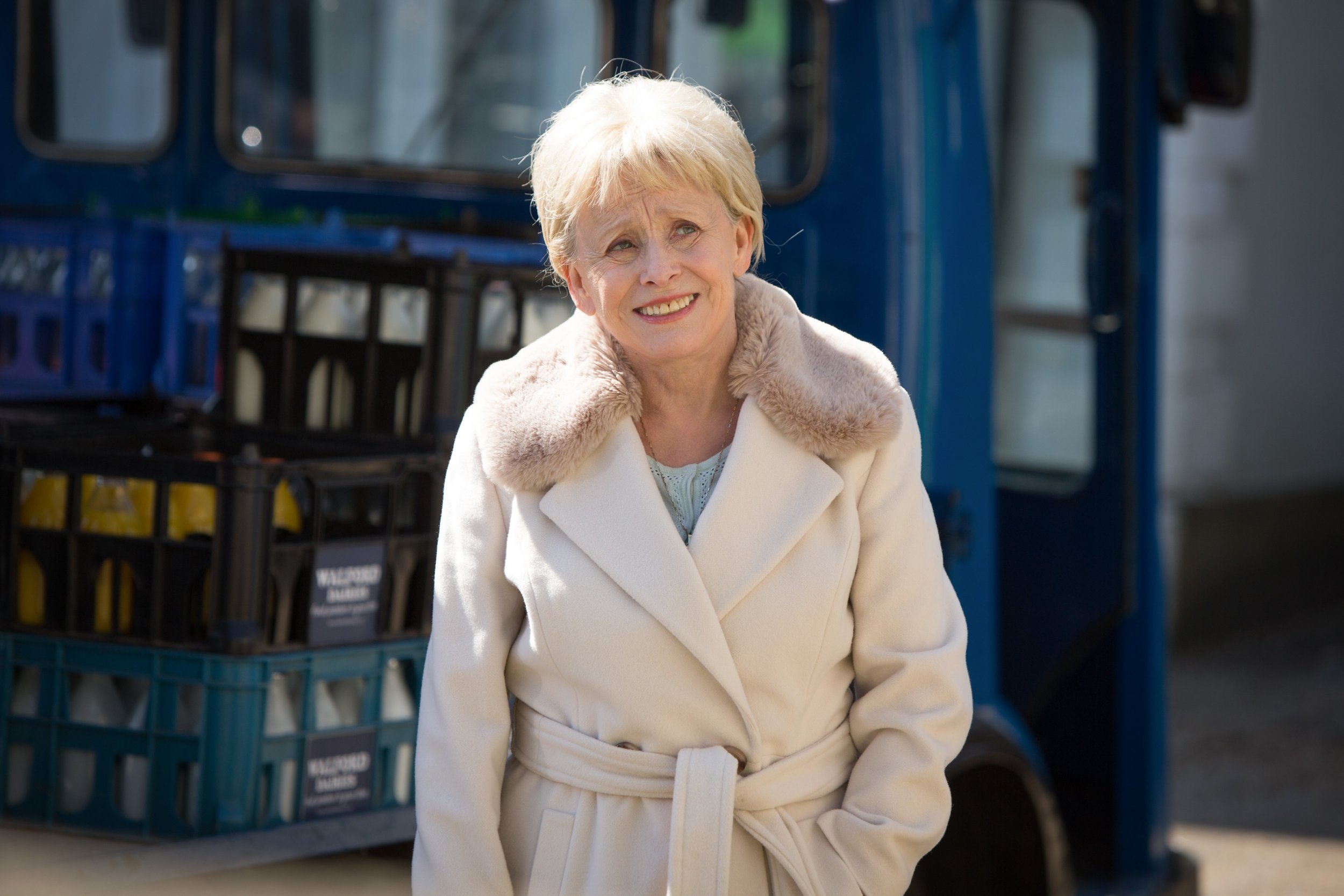 Long-running British soap opera EastEnders said goodbye to one of its best-loved characters on Tuesday as it aired the demise of cancer-stricken Peggy Mitchell, played on and off for 22 years by Barbara Windsor. Peggy's farewell alone was a television event in its own right, but the episode resonated more deeply with viewers by avoiding a typically cliched soap exit—such as a tragic fire or shooting—and opted for a more subdued and poignant departure that saw the Mitchell matriarch take her own life.
In the closing moments of Tuesday's emotional episode, Peggy decided that rather than continue to deteriorate as a result of her aggressive cancer, she would decide her own fate. "I will go as I have lived: Straight back, head high, like a queen," she said.
The soap's producers worked closely alongside suicide prevention charity, the Samaritans, to ensure Peggy's final scenes were handled as sensitively as possible.
"Research shows that coverage of suicide in the media can encourage people who are struggling to cope, are feeling overwhelmed and have considered taking their own lives, to speak out and seek help. This can be life-saving," said Samaritans media advisor Lorna Fraser in a blog posted by the BBC.
"Covering suicide in programmes, including soaps, can be very effective in reaching wider audiences," the blog continues, "and can be very helpful in showing people the reality of suicide, for example, the devastation that is caused when someone takes their own life–an issue EastEnders has starkly depicted through Peggy's story.
"When a person reaches a point of becoming suicidal, they can lose sight of this, sometimes even believing their loved ones would be better off without them. This is clearly not the case—the impact of suicide leaves behind severe and long-lasting repercussions."
Latest figures from the Office for National Statistics (ONS) suggest the suicide rate in Britain stood at 10.8 people per 100,000 in 2014.
Tuesday's EastEnders also saw a surprise return for EastEnders favorite Pat Butcher, played by Pam St. Clement, who died from cancer in 2012. Peggy hallucinated seeing her love rival-turned-best friend as a result of her cancer spreading and affecting her brain.
The on-screen reunion saw Peggy and Pat allude to one of their most famous scenes together, a blowout argument in which Peggy yelled, "You bitch," and Pat hurled back, "You cow."
As one might expect, Twitter reaction to the legendary soap character's death was emotional.
Some tweets included:
However, there was also some criticism of the show for airing Peggy's suicide in the middle of Mental Health Awareness Week in the U.K.
EastEnders ' topical suicide storyline follows a long tradition of tackling societal issues; in January, the soap aired scenes depicting bipolar character Stacey Branning (Lacey Turner) dealing with postpartum psychosis. BBC Radio 4 soap The Archers also hit headlines in early April when it aired a dramatic twist in its year-long domestic abuse storyline, sparking a rise in donations to charities supporting victims.
Windsor took on the role of Peggy Mitchell in 1994 and remained on the hit soap until 2010. She has made guest appearances since then but announced in January she had decided to put the character to bed once and for all so she wouldn't be tempted to keep coming back.
As well as playing doting—and often overbearing—mother to sons Phil and Grant, Peggy's storylines have included her battle with breast cancer, her marriage to Frank Butcher and his subsequent affair with ex-wife Pat and an emotionally abusive marriage to Archie Mitchell.
To mark the character's demise, Grant Mitchell actor Ross Kemp returned to the soap; he had previously left in 1999 and last appeared for a brief stint in 2006. Danniella Westbrook, who played Peggy's daughter Sam Mitchell, will also return in upcoming episodes for the matriarch's funeral.
See some of Peggy and Pat's best moments:
"You bitch" / "You cow"
Getting drunk in an ice cream van
Peggy confronts Frank and Pat over their affair